Although sons and daughters of Ikirun, the headquarters of Ifelodun Local Government Council of Osun State, are gradually coming to terms with the sudden demise of their traditional ruler, the Akinrun of Ikirun, Oba Abdulrauf Olayiwola Adedeji, 78, talk of his almost 30-year-reign still reverberate in the town, neighbouring communities, Osun State and across the Atlantic where Ikirun indigenes domicile.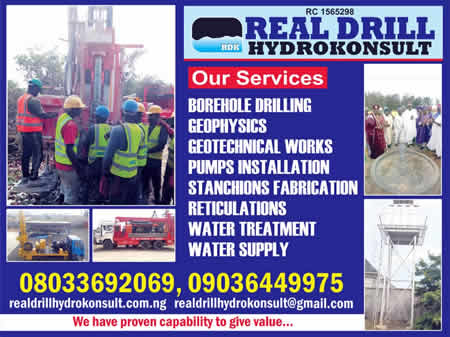 The ancient town was literally caught off guard on Wednesday, February 3, 2021 when what is called the most unexpected news of Oba Adedeji broke and spread like a wild fire across the length and breadth of the town, instantly destabilising the palace, the chiefs and different compounds which make up Ikirun.
The Tabloid.net gathered that the transition of the traditional ruler followed a slight illness which did not show sign that it could lead him to the realm of his forebears because, according to a source, he was hale and hearty 24 hours to his passing away, during which he played host to some visitors in the palace, after which he retired to his room and observed his usual rest.
"Kabiyesi attended to his visitors on Monday and showed no trace of fatigue, let alone sign that he would soon pass on. He was in his usual jovial mood until he was through with his meetings and said he wanted to go and rest, a thing which he normally did after every busy day. So, he left and retired to his bedroom to observe that rest," the source added.
Another source said that the Akinrun, as a matter of rule, regularly hosted his medical doctor in the palace and never compromised his routine check, especially his sugar level and BP, also always encouraging his chiefs and aides not to joke with their health, insisting that human wealth is his good health. That reason alone is said to be responsible for emotional reactions which greeted his exit.
It is on record that Oba Adedeji lived life of a pious Muslim who spent his resources in propagation of the faith within and beyond his domain. He was known for his different stance on traditional worships, an act which was said to have earned him a troop of critics who allegedly accused him of promoting Islam, a Middle-East import, at the expense of traditional faith, a Yoruba heritage from age which predated the coming of Oduduwa to Ile-Ife.
However, no one has so far accused him of having ever made attempt to stop or intimidate traditionalists from performing their rites during festivals, only that he didn't participate in those rites. The annual Egungun Festival, for instance, is held in the town with his permission but he would not be seen near the adherents, unlike other Yoruba traditional rulers, an appreciable figure of whom take active part in the conduct of the traditional festivals in their respective towns.
He was also held responsible for the disappearance of Irele festival in the calendar of Ikirun annual events. The town used to be a synonym of Irele, the traditional event which drew a large number of the people to feast. Oba Adedeji's argument in defence of it is contained in an interview in which he said the festival had a natural death due to the intimidating force of civilization.
He said, "The Irele Festival is no more because it is no longer has adherents. Who are those who want to worship idol today? The sons and daughters of the Irele worshippers are now educated and most of them have been converted to Islam or Christianity, so who are those who will now inherit it? That stopped the festival."
While his explanation did not go down well with many traditionalists in the town, the Lemo of Ikirun, Chief Bamidele Moruf Onifade, offered explanation and affirmed that the departed Akinrun would not do anything which he considered antithetical to the stipulation of Islamic faith.
Chief Onifade disclosed that he used to disagree with him on his distance from traditional festivals when, according to the outspoken chief, he should be and seen as the custodian of culture and tradition of the people. But despite that disagreement, he said, Oba Adedeji would always stand his ground and tell him that there was no crime in one's strict adherence to the faith of his preference.
"I can also remember when I would be in the palace with him and later tell him that I was going to join the traditionalists during festivals. Whenever I told him that I was going to join them, he would only smile and joke over it. He never told me not to go and join them in the festivities because he knew that as a traditional chief, I had that right to participate in those festivals. I can tell you that Kabiyesi was godly because he did not say that since he was not participating in traditional festival, nobody should also do. He was accommodating and tolerance," Chief Onifade stated.
Added to that was Oba Adedeji's approval of interdenominational service in the palace in which he hosted Muslim leaders every Friday and the Christians Association of Nigeria (CAN) on last Mondays of the month as well as Redeemed provincial headquarters on last Thursdays of the month. Aside that, his surviving wife, Olori Esther Abimbola Adedeji was said to be a Christian, and he had never prevented her from practising her faith; rather, he was known for throwing his weight behind any of her Christian programmes within and outside the palace.
"I am attesting to you before God that Kabiyesi was a godly human being from whichever angle you want to look at him. He was a strict Muslim but very, very accommodating and tolerant of my Christian religion. Even when he was somehow under pressure to convert me to Islam and send me on holy pilgrimage to Mecca and Medina, he waved it off. To him, religion is different from knowing God. He knew God and strictly followed words of God," she affirmed.
From his ascension to the throne in 1990, an important legacy for which Oba Adedeji was much revered by his fellow traditional rulers was his regular clarification of certain misconception, over the years, constructed about traditional institution, especially the coronation rites. Being a well read with a broader world view, the late Akinrun would always articulate his points and back them with references. He once dismissed claim that a new king is shrouded with myth and secrecy, saying such claim was farther from the truth.
"There is a myth that as a new king, you must eat the heart of the late king. This is not true in many places, and it is not also true in Ikirun. As far as I am concerned, I was installed traditionally, and there was nothing like the washing of the legs with blood and all that. I did not eat anybody's heart or any part of a human being. And from my conversation with my other colleagues, what is going on here in Ikirun is what is also happening in other places. So, people are grossly misinformed, but, may be, all those things they are saying happened a long time ago, but are no longer being done again," he argued.
Also to his credit is the ultramodern palace, which the town had during his reign. A source, who is close to many Yoruba traditional rulers and their palaces, confirmed to our correspondent that the Akinrun's palace ranked next to that of the Ooni of Ife in Osun State, in terms of architectural design and interiors, which made day-to-day administration of the town smooth for Oba Adedeji.
"If you enter the palace, you will appreciate the special taste of the Akinrun. He could hold multiple meetings simultaneously; that is telling you the size and space in the palace. I don't know how he was able to build such edifice but I know he must have received support from government, at least for his loyalty to the Osun State government of the All Progressives Congress (APC). As far as I am concerned, that was a great achievement, which any traditional ruler can bequeath to his town, after all, he would not live there forever," the source stated.
Beside, Oba Adedeji was always in tune with dynamism of human development, hence his special attention and zero-tolerance to spread of criminalities in his town. He was said to have explored his acclaimed close proximity with government to ensure Ikirun was safe of the black sheep of the society, even though, a source said, he did not score 100 percent grade in that regard.
In addition, the Akinrun is credited with the phenomenal expansion and indeed urbanisation of Ikirun, latest of which is the Minaret International University, foundation stone of which was laid on Tuesday, March 9, 2021 by the Governor of Osun State Alhaji Adegboyega Oyetola who declared that his administration would consider education and moral standing as essential tools for building future leaders.
The university is the brainchild of the Ahmadiyya Muslim Jama'at of Nigeria, an islamic sect reputed for its intellectual activism and finesse.
At the ceremony, Governor Oyetola described the establishment of the university as a welcome development and also applauded the sponsor, saying "As a notable, knowledge-seeking and religion savvy institution known for its tradition of excellence, I have no doubt that Ahmadiyya Muslim Jama'at will build a university that is a centre of excellence in deed and in truth. I am also persuaded that the organisation will produce graduates who will be problem solvers and job creators."
He also described education and religion as timeless and potent instruments for the development and transformation of society, adding that his administration had been providing qualitative, functional and affordable education for the children at all levels.
"The expediency of these two tools is even more compelling today that the society requires moral and ethical rebirth. It is therefore heartening that Minaret International University is combining religion and education to build the character of our youths and help them to acquire knowledge to deliver the future that we desire. Our Administration considers education and good moral standing as essential tools for building leaders of tomorrow and ensuring sustainable development. Consequently, we have been providing qualitative, functional and affordable education for our children at all levels.
"As proof of our commitment, we have been funding education as appropriate at all levels. For instance, in this year's budget, the education sector got substantial share as about Eleven Billion Naira, representing 18 percent was allocated to the sector. Interestingly, 15 to 20 percent is the international benchmark.
"In line with the belief of the State that government cannot solely provide the education the State needs, successive governments have encouraged willing individuals and groups to establish schools at all levels. Consequently, Osun is home to top-notch tertiary institutions that are making their contributions to the development of the State and the nation," he said.
Paradoxically, siting of the university in Ikirun exposed Oba Adedeji to what a source called unnecessary blackmail with a section of the town allegedly pointing accusing to him for the role he played in securing the land on which the university is located for the sponsor. He was called different names, all suggestive he was not transparent in the deal.
Further findings, however, revealed a contrast to the allegation. Oba Adedeji, had over the years, reportedly expressed his worry, especially at private discussions, that Ikirun did not have a higher institution of learning, whereas, according to him, some towns, which are not of size and fame of Ikirun, already hosted such institutions, and had economic activities in the towns boosted.
Given that reason, he was said to have shown interest in welcoming offer from any quarter to site a higher school in his domain. His prayers were answered when the leadership of Ahmadiya contacted the town with their proposal to bring the Minaret International University to Ikirun.
The joy of the traditional ruler was indescribable as demonstrated by his prompt response to ensure the opportunity, which walked into his town, did not slip away from his finger. He, therefore, set the ball rolling and played an anchorman role in acquiring an appropriate land for the university.
"It is unfortunate that his role was misunderstood, and that was the reason I shed tears when the governor was laying the foundation stone at the site last Tuesday. I wished Kabiyesi were alive to witness his effort being translated to reality. He ensured that the sponsor of the school paid investment fee for the land. That did not go down well with some people who don't know what it means to have such a higher institution. Kabiyesi did not want the sponsor to take the university to elsewhere, that is why he made the land attractive to them," Chief Onifade told our correspondent.
Soon after the monarch's departure to the land of his ancestors, the town was drenched with rains of tributes from high and low. Governor Oyetola wrote: "I received with sadness news of the demise of the Akirun of Ikirun, Oba AbdulRauf Olawale Adedeji II.
"As a leader, Oba Adedeji cared for his people, demonstrated strong concern and commitment to their welfare and the development of Ikirun. During his reign, Ikirun witnessed tremendous development, peace and stability.
"The late traditional ruler was a respected father and a huge supporter of our Administration. We will miss him for his wise counsel, wisdom and courage. Baba will also be long remembered for his impacts, achievements and outstanding legacies.
"I pray Allah forgive his shortcomings, admit him into Aljanah Firdaus and comfort his family and loved ones at this difficult period."
Also, Senator, who is currently representing Osun Central Senatorial District, Dr Ajibola Basiru, joined mourners and paid a glowing tribute to Oba Adedeji, describing his exit as "the end of a glorious monarchical era."
Senator Basiru said the news of the passage of the famed monarch as schocking, particularly at a time when progressive politics is again finding its feet on the nation's political turf.
He wrote: "Baba was a traditional ruler whose loyalty for any cause he believed in was never in doubt. His stand for truth and justice reflected in his avowed commitment to the validation of the mandate freely given to Ogbeni Rauf Aregbesola by the people of the state in April 2007."
"I will continue to cherish the invaluable role Kaabiyesi Akirun played in my emergence as the senator representing his Senatorial District and the support I always enjoyed from him since my election. Baba exemplified simplicity, humanity and humility combined with royal candor."
The senator also commiserated with Governor Oyetola, Osun State Traditional Council led by the Ooni of Ife, Oba Adeyeye Enitan Ogunwusi, sons and daughters of Ikirun, good people of Osun Central and the entire citizens of Osun, praying Allah to grant the late Oba Adedeji Aljanat Firdaus just as he also prayed to Allah to be with the family the monarch has left behind and grant them the fortitude to bear the loss.
Similarly, the Director-General of Oranmiyan Worldwide, Honourable Sadiq Olajide Moruf wrote: "Oba Adedeji had lived a very fulfilled life, and has left worthy legacies for his successors to build upon. He was staunch supporter of our principal, Ogbeni Rauf Aregbesola from time immemorial, during legal battle till the time our principal was pronounced by the court as the Governor.
"He believed so much in Aregbesola's principles and ideologies and he stood by him when the journey was very tough and rough. Baba is a core progressive monarch who believed so much in the development of his town, state and the entire country. As a typical Yoruba, we believe he never died, he only went on a journey to join his ancestors. May God Almighty forgive him and grant him Aljanat Fridaos."
Many are not surprised that the top echelon of the governing political party in Osun State are outdoing one another in pouring tribute on the late monarch. Oba Adedeji was said to be a strong, unapologetic supporter of the party, offering advice where necessary and mobilizing the grass root for the party during electoral exercise like registration and elections proper.
It was learnt that Oba Adedeji, while playing host to the former Governor of Osun State, Prince Olagunsoye Oyinlola during his tenure, told the visiting governor pointblank that he was not one of his supporters but a sympathizer to the then Action Congress of Nigeria (ACN).
That open fraternity with the APC reportedly caused members of the opposition, Peoples Democratic Party (PDP) in the town to keep distance from the palace, believing they would not be welcomed. Critics of Oba Adedeji, thus, berated him over his undisguised partisanship, reminding him his status as a supposed father who was expected to open his door to members of all parties and also make himself accessible to them.
Chief Onifade explained that he had once held talk with the traditional ruler over his politics and suggested to him to be flexible in order to give a level playing ground to other sons and daughters of the town to freely relate with him. The chief said that Oba Adedeji's response did not only take him aback, it marked the end of his further interest in that discussion.
"Kabiyesi listened to me with all attention and said that he stuck with one party to fulfill his principle. He said he could not be a supporter of two parties at the same time unless he wanted to deceive one. He said in as much as he was not ready to deceive anybody, he should be left alone with his choice, which was his constitutional right as a citizen of Nigeria. That was what he told me. Then I gave up because kabiyesi was a person whose opinion on any issue was sound," he said.
Oba Adedeji was a manager at the defunct Savanah Bank, the position he held until the Akinrun throne became vacant in 1990 when his royal family put him forward as their candidate, resulting in his ascension to the stool on July 1990. He joined the bank in 1979 and was regarded as a workaholic whose relaxation hours were usually observed in his library.
Today, people of Ikirun will be decked in a green customized Ankara fabric, bearing the image of Oba Adedeji, to bid him a final farewell at a social gathering which, the planning committee, has promised to bring together guests from within and outside Osun State.