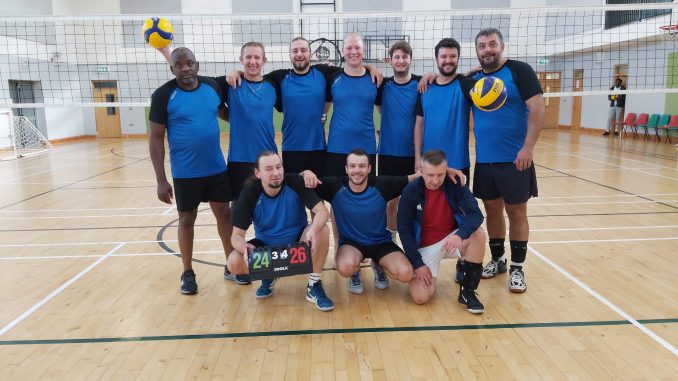 Although he studied Agricultural Economics, a five-year course which combines intensive study with rigorous research, Emmanuel Oyeleye earned more recognition on the campus of the Obafemi Awolowo University, Ile-Ife between 1990 and 1996 as a performing Sports man with almost a fanatical bias for Volleyball.
The Tabloid.net gathered that Oyeleye emerged captain of the institution's team which was officially coached by the then Dr J. B. Alla, a senior lecturer in the Physcial and Health Education Department, wearing the captain band till he graduated at the end of the 1995/96 academic session.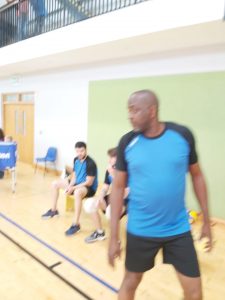 Currently based in the Republic of Ireland where he is into private practice, Oyeleye recently reignited his passion and joined a Volleyball club known as Longford Smashers, a convergence of men, not boys, who unwind with the game.
On September 17, 2022, the team played host to the country's U-22 national team at St Mary's National School Sports Complex, Edgeworthstown in its efforts to upgrade their performance to meet future competitions.
During training session preparatory to the match, Oyeleye, an associate member of the team, won a shirt to feature in the match, playing as a substitute.
In the course of the encounter, he struggled with his fitness but gave a good account of himself despite his long absence from the court. His team snatched the last set from the visitors, scoring 26 points against 24 to return home with a 4-3 final result.
Oyeleye said he could scarcely imagine himself playing a competitive match again but commended members of the team for the reception and encouragement which boosted his confidence into the match.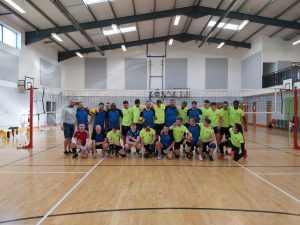 "It was like a drama when I was brought in from bench, and we won that set. It was an interesting match but not as easy for me. I'm just recovering from pains all over my body. Of course, I expected it but I won't let it discourage me. It was a pure physical exercise to the body, which is good for health. I congratulate all members of the team for this victory," he said.