Adesola Balqis Aderonke is carving a distinct identity for herself as the only female sports reporter on radio in Ibadan nay Oyo State, using Yoruba language as medium of presentation. Currently at the Pensioners FM where her 9:30 am programme is wooing more listeners to the station, especially from social media, the one called Olori Sports has broken the wall of her male counterparts and done it with stamina and style. The Polytechnics, Ibadan, Higher National Diploma (HND) hopeful is exhibiting an uncommon flexibility in her act as she equally reads general news and works assiduously to become a topmost female broadcaster in the nearest future. The former pupil of the Oladipo Alayande School of Science, Oke-Bola, Ibadan, the Oyo State capital hosted TUNDE BUSARI in her office where she took him round the field of her racing career. Excerpt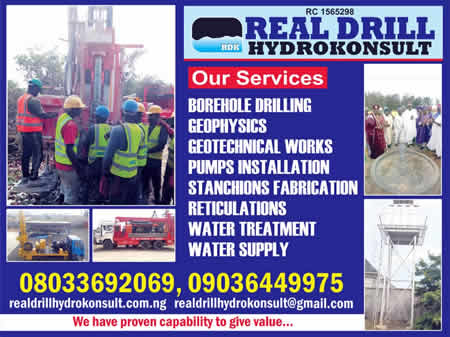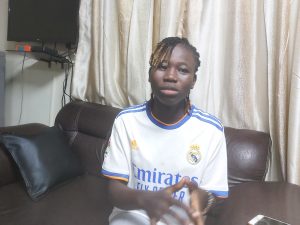 Why are you into sports reporting instead of, for example, life and style beat?
From my childhood, I have been a lover of football and a supporter of Chelsea. You may call me a fanatical supporter of Chelsea. You are right; I remember the day in 2008 when the Champions League final between Chelsea and Manchester United was played. I was very sad on that day because we lost the match to Man U. But that didn't discourage me from being a Chelsea fan till today. But as a reporter, it is my duty to cover all teams and give them equal treatment in my reportage.
Does it occur to you that you are on a men infested terrain?
Yes, I know that male dominates the sports beat both on radio and in print, but, I think, that factor even makes it a worthy thing for me to see how far I can go in making my own contributions to sports reporting. That is why I go beyond reporting football. I also do Rugby, Cricket, Basketball, Volleyball, Handball Athletics and other games. Besides, I do reports on grassroots sports development to identify and promote hidden and underprivileged talents. Being in the midst of men, who are doing well, means I need to be more focused to stay afloat.
Don't you occasionally feel intimidated by their increasing number?
Of course, the way they do their things may make sports reporting look like a big deal. But I don't see this as an act to intimidate anybody. I think, they are only showing off their energy and also expressing their passion for the job. And that can't intimidate me as long as I enter studio and do my own programme in my own way to satisfy content needs of listeners.
What do you do before you enter studio at 9:30 in the morning?
Normally, I must get to office on or before 8 am. As soon as I arrive, I go straight into preparation for the programme. I go through various news items to carefully gather my content for the day.
What happens while doing this?
I am in my own world, concentrating all my energy into it. It may sound funny that I don't even greet anybody, including my boss, at that time. And I am happy they all show understanding towards me. Our GM (General Manager), Mr Tiamiyu, who discovered and gave me this platform, has been supportive in ensuring I deliver my best on each edition. I like to be all alone before the programme to focus on what to present because I can't afford to take listeners for granted. For somebody to spare his or her time to listen to you, you need to give them value for their time invested into your programme. This is my guiding principle on each day I enter studio to present the programme.
How did you start sports reporting on radio?
Before I was given the opportunity here, I had served as an analyst on a sports programme at the Splash FM where I was then a trainee; but I never went on air to report. Pensioners FM is the first station which offered me that opportunity to report sports in 2019.
Are you under any pressure during your presentation?
Not at all. And that is where enough preparation, which I talked about earlier, comes in. If I enter office and engage in what doesn't relate with my programme at 9:30, there is no way I won't be under pressure during the programme. But when I have enough time to check and recheck all I have for the day, I am in the studio to catch fun and enjoy my vibes. Reporting sports is fun to me while doing it. In fact, I don't see it as a big thing. I see it as a normal activity for me because I don't know how to do any other thing to the extent that I don't even know how to pack my hair well; all I know is sports reporting, and I thank God for the encouraging feedback I get on daily basis. It is really motivating me not to relent on the little I have done.
Why are you so fluent in Yoruba language?
Firstly, it is my natural language; my language of origin being a Yoruba girl. Secondly, I live with my grandfather at Bode, Moremi area in Ibadan here. So, I was brought up in environment which naturally would produce good speakers of Yoruba language. If you are familiar with that place, you will hear original Yoruba which flows with ease.

Have your parents any role in what you do now?
Yes, my parents are sports lovers. My father particularly loves football. But my mother was somehow against my choice of career. She wanted me to study nursing. She would always complain about my masculine tendencies, especially my coming home late after watching football matches. But my father is very, very supportive. He would tell my mother to let me follow my passion. But, I think, she now appears to have changed her mind. Recently, she told me of how surprised she was one day when people were listening to my programme on radio and talking about me. She said she wasn't bold enough to tell them she is the mother of the person they were talking about.
How did you come about your Olori title?
Our GM coined it. He said since I was the only female among male sports presenters, who even call themselves Oba (King), Olori, that is, Queen of sports reporting, would be appropriate for me.
What will you tell your colleagues on the beat?
I want to encourage everyone, with due respect, to give their audience the best at all time. We shouldn't be complacent. We must do research to add more value to our contents. We shouldn't also see one another as rivals. No. There is nothing to compete for. I can only compete with myself. That is, I want to always do better than my previous editions. So, I am the only rival or competitor to myself. And this is better than wasting time on another person when I have what it takes to make myself better than I was.