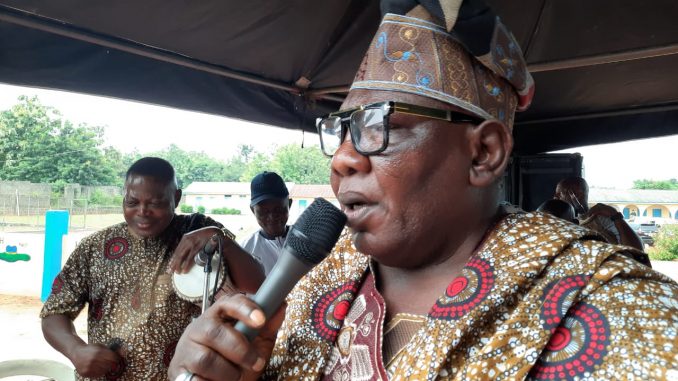 While he is counting down on his musical tour to the US scheduled for next month, August, the Ilorin-based fuji rave, Alhaji Azeez Adisa Besco, is not starving his teeming fans across states of his the late Dr Sikiru Ayinde Barrister-like music.
The musician also called Bessy Wonder was in Ijebu-Musin, Ogun State on July 23, 2022 at the First Coronation Anniversary of the Ebelu of Esure, Oba Abdulsamad Olalekan Kasali Ilufèmiloye I where he alongside Barrister longest-serving lead talking drummer, Alhaji Yekinni Ayanwale Aderoju, prodigously thrilled lovers of fuji music.
After the party, which the Barrister look-alike delightfully described as successful, he expressed his gratitude to his host for extending their love for Barrister to him and his band members before and during their historic performance.
He said, "I thank all Ijebu Imushin people for sharing the love for the late Dr. Sikiru Ayinde Barrister (Mr fuji himself) to me. Ola Barusati lawa n jè."
Barely 48 hours after his return to his base, Besco mounted another stage in honour of an Ilorin ace broadcaster, Alhaji Fatai Adeniyi Dan Kazeem who celebrated his 60th birthday in the Kwara State capital.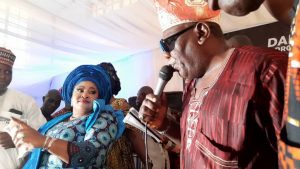 "I give God Almighty all the glory for how far He has taken us. We can say that it His grace alone that is seeing us through our journeys round different states in the course of our job. May Alhaji Barrister rest in peace for giving us what we are eating today," he said.