Olori Elizabeth Titilayo Fashade, the soft spoken widow of the late Owa of Igbajo, is not mourning the transition of her hubby but waking up each day to shower gratitude to God for the modest and fulfilled life she spent with Oba Fashade as his wife of over 50 years. Going down memory lane, Olori Fasade told TUNDE BUSARI how her husband rose from his unassuming life in Lagos to the Owa throne in Igbajo in August 1990 and particularly how he stoically defied oddity occasioned by his health challenge and performed his functions without entertaining any excuse or appealing to public sympathy till he joined his ancestors on December 23, 2020. She said Oba Fashade did the best he could based on his undying love for Igbajo and his people. Excerpts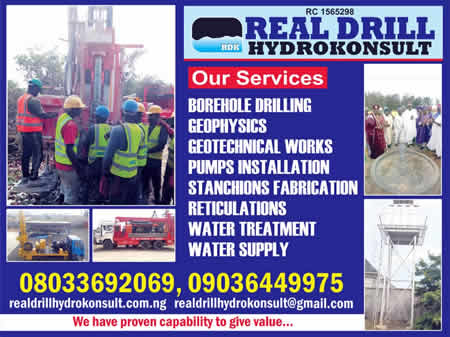 Long before fate led him to the throne, did you see your husband as future Owa of Igbajo?
I saw it in him being a prince, a royal blood but he did not regularly talk about it.
Can you recall his journey to the palace?
One day in 1990, he came in and told me that he had been informed from home that the late Oba Famodun had passed on. We commiserated with ourselves as it should be because that is what the Bible says; we must mourn when we are supposed to mourn our loved ones. After that moment, he told me that he had feeling that his family back home might want him to contest for the throne after the final burial. He said he was not sure but if his thought was right and the family call him, he would put it before God.
In that circumstance, what did you tell him because it was not a usual discussion?
I did not say anything because I respected kabiyesi's opinion on issues. I was just sitting and listening to him. I saw how serious he was when he told me that he would want to heed family call for the sake of the family. He told me that it had been a long while the family had mounted the stool to the extent that the family had been forgotten as also having right to the throne. He said for that reason alone, he was ready to pursue that course for posterity. He said he wanted to prove a point and bring back that slot to the family. I still kept quiet and listened to him with all attention because that is what he liked. When he was telling you something, he wanted you to listen to him and ask him questions.
What happened after that day?
What happened really surprised me; I could not believe it when what he had earlier told me came to pass.
How did it come to pass?
One day, somebody came to our residence. Then we were based in Lagos. The person did not meet kabiyesi; he was away but not out of the country. The person told me that he had a message which he needed to deliver to him personally. Hearing that, I asked the person to exercise patience that he would return home that day. He waited and kabiyesi later came and met him. That was the beginning of his journey to the throne. After the person had left, kabiyesi faced me and said he knew his mind would not deceive him. He told me what the family wanted that he should come home for an important meeting over Oba Famodun successor, which the family was interested in.
What did you tell him?
As he was telling me, I saw the reality that the thing was becoming a serious issue, especially that the family had asked him to come and attend a meeting on the matter. I told him that we should be satisfied with our private life. Then I called our children. Our first born told me to allow him trying his luck if that was what the family wanted. Another was not comfortable with it, saying traditional rulers were prone to be polygamous and he did not want his father to be a polygamous.
Was kabiyesi aware of your call with your children?
He was aware; we hardly did things in secret; we put everything on the table. He was aware, and assured our son that 'your mother is taking care of me that there is nothing to fear about being a polygamist. Our last born was somehow funny about it. He asked 'daddy, o ya, promise that you won't change your mind later.' And kabiyesi told him that it was a promise with God that he would not change his mind.
What happened thereafter?
Before we travelled to Igbajo, we took the matter to Reverend Daramola who was in charge of the First Baptist Church, Surulere where we worshipped. Reverend Daramola invited his wife during the discussion. Mrs Daramola was a maternal relation to Kabiyesi in Abeokuta, hometown of my mother-in-law. She kicked against it, telling Reverend that he wanted to expose his brother to danger associated with traditional institution. Reverend was just laughing at her. We sang and prayed after which he told us to go and answer the call of the family. Three days after, he said kabiyesi should go and contest. He even promised us that he would be in our company to Igbajo in our next visit to the town.
How did you feel at that point?
I was okay; I was feeling right having heard a message which favoured the matter. I should give him all my support because who else would give him the kind of support he needed at that time? I took up the matter personally and committed it into the hand of the Lord. As events were unfolding, I was assuring him that it was Lord's project and we shall be victorious.
Where were you when he was eventually selected?
We were in this house here in Igbajo. We had some soldiers with us on that day. I came to the sitting room and suddenly heard the news on radio. I shouted and praised the Lord. That woke the soldiers up and rushed out to ask me of what had just happened. I broke the news to them, and everybody was happy. It was a moment I cannot forget because it ended a long contest and court cases. It was stressful going and coming out of court but God showed his hands at the end of the day.
Were there changes you experienced after he had been installed?
It is natural that one experiences changes, especially in social status' You are no longer Mrs but Olori, which is a big responsibility for those who know what it means.
What does Olori mean aside being wife of Oba?
I cannot and will not equate position of Olori to that of Oba but I must say that Olori who loves her husband should know that the job is for both of them. I just told you that when I realized he was not going to back out, I had to give him my total support. Same applies to what an Olori must do on the throne. It is not a social position; it is more than tying gele over lace and going to parties. You must spiritually support kabiyesi because the position is too sensitive to abandon him and only cook food for him. I am happy that our background as Christian assisted us. We know no other god. Prayers, fervent prayers are our companion all the time. He was a deacon before ascending to the throne, and that helped us to be upright and seeking God's guide in whatever he wanted to do from meetings to public functions.
When and how did you meet to start your journey to the altar?
We met here in Igbajo during the Christmas of 1961 as both of us are indigenes of the town. We started on a light note after which the friendship became more serious leading to our marriage on August 1, 1964 in London. We thank God for his mercy over us. We were able to raise modest and God fearing children who make us proud.
What would you say was the strength of your matrimony?
It is God. God is the only pillar which holds the family. We did not do anything which is against the wish of God. We were strict on words of God. That is why we were so blended such that whatever he said in my absence was the same I would also say. I mean, we spoke in one voice and whenever we called upon God, He answered us. That was the life we wished to live and that was the life which kabiyesi lived till he left. We were not flirting about looking for new churches here and there. We stuck to our First Baptist and have no cause to regret being there. That is where we find God. We never went to any mountain for any reason. Whatever we did in the church and home is enough for us. God says we should appreciate more than making request. We consider this our principle. But despite that, kabiyesi approved CAN (Christain Association of Nigeria) service in the palace premises. CAN comprises all denominations, and we are regular attendees at the service. In fact, during COVID-19 pandemic when there was lockdown restricting movement of people. Kabiyesi was not comfortable that service could not hold. He would be lamenting that COVID-19 would go by prayers to God.
How do you describe people of Igbajo as regard the reign of kabiyesi?
We enjoyed support of the people even though everybody cannot face same direction. I am seriously praying to God to guide kingmakers in their selection assignment. May God give us another king who will love Igbajo in the same measure. When we were parking out of the palace, we were asked to saty back for the next six months, a privilege which is not in every town. They said we should not be in haste to leave but I knew the right thing was to quickly face the new reality of life after kabiyesi. We are back here, and happy.