Chief Sunday Akere, the Oluomo of Igbajo, is former Commissioner of Information and Strategy in Osun State. He marries community services with politics and earns results in an increased profile beyond Igbajo, his home town and Osun State. He spoke with Adebukola Akande on the reign of the late Owa of Igbajo, Oba Olufemi Fashade. Excerpts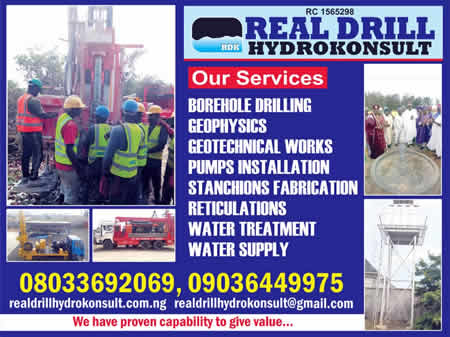 What was popularity rating of Oba Fashade when he contested to the throne?
The issue was that he contested against other candidates but majority of the people of the town wanted him. It wasn't about who spent money to get there; people opted for him because he was educated, he was well learned, he was an engineer. Kabiyesi spent 30 years on the throne and used to say 30 challenging years. It is truly challenging years. Six years after Kabiyesi became the Owa, we were privileged to have an Igbajo son a minister of the Federal Republic of Nigeria in person of the late Professor Ademola Adesina, then the Minister of State for Agriculture under the Abacha's regime.  Everybody rallied round and supported him, and he did everything within his capacity in bringing development to the town.  That was the period Igbajo community was aspiring for a local government of her own. We made representation for the creation of Boluwaduro Local Government, Igbajo. The hope was on higher plane but on December 6 of that year, 1996, the hope was dashed, and we became a part of Boluwaduro Local Government with headquarters at Otan-Ayegbaju. That development weighed Kabiyesi down and devastated him. To God be the Glory, before he passed on, we can point out to developmental projects recorded during his reign. His era witnessed a lot of development. Today, we have Igbajo Polytechnic, and it's the first community polytechnic to be accredited in Nigeria. Since 10 years now, we have been sending students out for national youths service scheme.
What responsibility does Oluomo title impose on you?
It is a tough one being the Oluomo because majority of the natives of our town are progressively inclined in politics. And because of our educational opportunities, we always want to be first in whatever we do. When Chief Bisi Akande became governor, a native of the town, Dr Onifade, was made the Commissioner of Education. But when PDP (Peoples Democratic Party) took over in 2003, we were at the fore front of efforts which later reclaimed the state for the progressive party after years of going in and out of prison and courtrooms. On August 12, 2011, I was made the Commissioner of Information and Strategy in the State of Osun. I was installed the Oluomo on the seventh of December 2012, and throughout the period of my stewardship as the commissioner, I did my best, at least for the advancement of the town. I assisted those that were looking for employment; I also assisted those that were looking for opportunities like contracts. There was nothing that was being done that you wouldn't find me there. I represented Kabiyesi as the Oluomo of the town very well. To the Glory of God, seven years out of office, I am still credible and relevant.
Is it true that Kabiyesi was religious?
Kabiyesi was a religious person and very spiritual. Whatever decision he wanted to take, he would first pray very well over it. Nobody can ever say KabIyesi gave him or her any traditional thing; he lived his life to please Christ. The minister of God made testimonies to it when we were having his Wake Keep. The clergyman said he knew Kabiyesi to be an elder and a child of God. He lived his life to fulfill Christ and died a Christian. It is our conviction that his soul Kabiyesi is resting with the Lord.
I observed some conflicting reports about Igbajo in history of the Kiriji War. What is your take on this?
I am not too satisfied with the way some historians have portrayed Igbajo. Quite a number of people lately are twisting the history. It is a well-known knowledge that the last physical war was fought in Igbajo. It was Igbajo and the Ijeshas that fought the war. But when we discovered that the war was getting difficult, and we might not be able to win, we invited Ibadan people to support us and eventually we won the war which ended war in the Yoruba land. The relics, left after the war, are what we call the Kiriji War site in Igbajo today, including the tomb of the Aare Ona Kaknfo Latoosa of Ibadan.