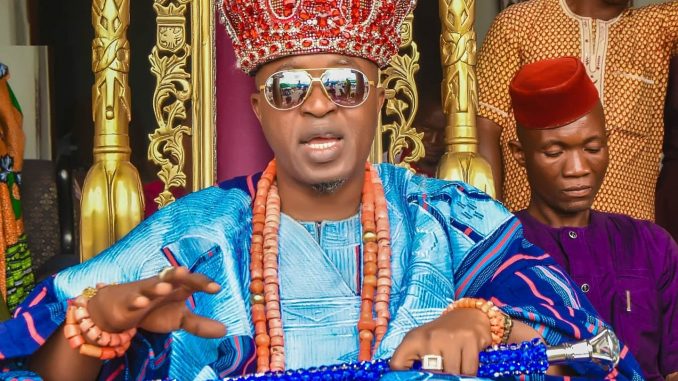 The Oluwo of Iwo, Oba Abdulrasheed Adewale Akanbi, has installed Ifatayo Akanbi as the Araba Awo (Chief Priest) of Iwo at a colourful ceremony held at the palace square last Thursday.
It was an exclusive event being the first time the Oluwo was installing any Araba, hence his appearance at the event in a full traditional regalia made of a heavily embroidered ofi fabric, a contrast to his recent glitzy attires matched with a shawl.
While addressing priests in company of their new head to the palace, Oba Akanbi condemned ritual killings and called on traditionalists, clerics and others to respect sacredness of human lives.
The traditional ruler described the practice as traditional corruption and, therefore, vowed to checkmate the heinous acts by confiscating house and other property of the culpable.
He also called on government to legislate death penalty against promoters of such act, thereby tasking Araba Ifatayo to use his position to join him in war against ritualists.
The Oluwo pledged his support as he enjoined the Araba to stay in touch with the palace