History of Yoruba nation is incomplete if Igbajo is omitted as an important town where the protracted 19th Century Yoruba civil war between the ferocious armies of Ibadan and those of the resistant allied Ekiti Parapo was fought and ended. Relics of that 16-year old war, otherwise known as Kiriji War, still lie in that tropical forest at the Southern part of the town, serving as a reference site to historians, students and tourists occasionally on sight-seeing adventure to connect with that history. In other words, Igbajo was the theatre where Yoruba warriors took on one another in a fierce exchange of firepower which notably saw Igbajo playing a key role in Ibadan's stay in the town while the battle lasted.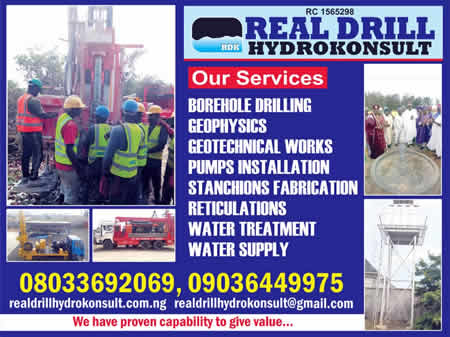 The legendary Ibadan generalismo, the Aare Ona Kakanfo of Yoruba, Aare Latosa was said to have died and interred in Igbajo, hence the age-long bond between indigenes of the two towns as evident in a large presence of the Igbajos in some conspicuous areas of Ibadan such as Sango, Inalende, Igbo agala among others. At Sango, for instance, the Igbajos' predominance at the main planks market is an incontestable feature of Ibadan geography.
According to a senior member of Omo Owa Oke lineage, Pa Samuel Idowu Oke, Ibadan and Igbajo maintained a cordial relationship, adding that because Igbajo is the resting place for Aare Latosa a new Aare Ona Kakanfo must visit Igbajo to complete his installation rites.
"That has always been the tradition to underscore the significance of Igbajo in Yorubaland. Aare Ona Kakanfo is not yet Aare until he visits here to pay homage to Aare Latoosa. If you see our people in different quarters of Ibadan today, it was as a result of the relationship which we built during the Kiriji War as trusted allies. In order to always remember that war, we established Kiriji Memorial College, which started as our community efforts to have a secondary school," he said.
Beyond that, Igbajo is also in history as the first town to have a community-owned polytechnic in Nigeria. This is a fact verifiable in the file of the National Board of Technical Education (NBTE) in Kaduna, Kaduna State. The same communal energy with which the famous Kiriji Memorial College was founded in 1952 propelled the establishment of the Igbajo Polytechnic in 2004.
The Tabloid.net gathered that in 2003, the Igbajo Development Association, the umbrella body for all social groups in the town, had its President Prince Adeoba Latilo proposing a community-owned higher institution. Latilo was said to have set up a technical committee assigned to work out modalities on the take-off of the private polytechnic. Members of the committee included Professor Layi Lagbenle, the chairman; Mr Jide Aborisade, Dr Lere Laditan,  Engineer Ademoa Adesuyi, Barrister Idowu Adeosun and Mr S.O. Gbenro.
The hardworking committee incorporated the polytechnic with the Corporate Affairs Commission (CAC) on July 5, 2004 with De Polytechnic Igbajo as official name. That name was changed later to reflect true identity of the institution as great possession of the entire people of Igbajo, hence the Igbajo Polytechnic it bears today.
It was also gathered that the pioneer Governing Council of the institution was inaugurated on December 11, 2004 with the following members: Professor Layi Fagbenle, chairman; Hon Ademola Ogundeji, the IDA President; Arc Funso Bamidele, Prince Remi Fadahunsi, Eng Akin Adesuyi, Prince Adeoba Latilo, former IDA president; Rector and Registrar, Professor A.A. Adeogun, (representative of elders) two representatives of the polytechnic academic staff. On December 27, 2004, the Board of Directors was also inaugurated. Members: Oba Olufemi Fashade, the Owa of Igbajo; Hon Ademola Ogundeji, Ibadan Timbers Dealers Association, (represented by Elder Olayinka Ojo) Chief Olajide Oyewole, Prince Remi Fadahunsi, Dr Femi Babalola, Eng Olusola Alalade, Dr M.A. Ojo; Igbajo Development League, (represented by Prof. Olu Makinde), Chief G.B. Ogundele, Prof. Layi Fagbenle, Mr Kayode Ayepola, Mr Olayinka Oladitan, Arc David Adegbite, Mr Samuel Ojo.
The late Oba Fashade was said to have been so passionate about Igbajo a post-secondary school institution in his domain such that in 1997 he made a formal request to the then Military Administrator of Osun State, Colonel Anthony Obi to locate a campus of the Osun State Polytechnic, Iree to Igbajo. That request did not see the light of the day; notwithstanding, it brought out Oba Fashade's best intention for his town.
The pioneer students had their orientation lectures in May 2005 while the NBTE inspecting team visited the school in November 2008. The four-day visit took the team round the temporary and permanent sites and saw the town observing fasting to seek God's favour in the team. The prayers were answered when in August 2009, government approval for the school to run Pre-National Diploma and National Diploma in Accountancy, Electrical and Electronics Engineering Computer Science Statistics, and Science and Laboratory Technology.
Today, the school has grown remarkably, running all its courses in the permanent site at a location along Imesi-Ile road, a geographical space which distinctively separates it from other higher institution of learning in the country. The unique terrain, featuring physical structures which sit firmly in valley or on top of hill, is a tourists' desire. This aesthetics is more complemented by the breeze noiselessly descending from the hills and giving students and their lecturers a direct contact with nature in a countryside compared to what is seen in Europe.
Although more works are said to be required in improving the landscape to withstand challenge of likely erosion during raining season, facilities which are spread on the expansive land are a pointer to ambition that the school would be upgraded to a university. Credit of the journey so far is shared by the sons and daughters of Igbajo collectively and some individuals whose names are inscribed on some buildings.
Among other contributions, which it has since made, a formidable social club known as Klobb Progresso is also picking the bill for the school perimetre fence, and names of 50 members of the club was inscribed near the entrance of the school. The club has earlier donated a building which formerly served as administrative block.
The current building, which houses the offices of the rector, registrar and bursar was funded by Adegbite Foundation and inaugurated in December 2020. The Health Centre was constructed by a US-based Nike Tugbeile just as Igbajo in Diaspora provided Cafetaria. Ongoing is a 500-seater auditorium while Prince Famodun has donated 500KV transformer to boost electricity need of the school.
Of a special note on the list of individual donors is a non-indigene and non-Yoruba, the immediate past Governor of Kano State, Senator Rabiu Kwankwaso, who constructed a E-library. Kwankwazo, is a known friend to the Asiwaju of Igbajo, Chief Adegboyega Awomolo. The Senior Advocate of Nigeria (SAN) Awomolo, in addition to his influence which brought Kwankwaso to the polytechnic, also donated the CBC Centre.
It was learnt that Igbajo Polytechnic already has facilities which can comfortably serve 2, 500 students. However, the students population before going to press is conservatively about 1000, a far cry from the capacity of the infrastructures. This gap is giving the Rector, Dr Christiana Odejide a goose pimples since her assumption of office in 2018/2019 academic season. But the former director of University of Uyo Degree programme of the Osun State College of Education, Ila-Orangun is optimistic of an improved figure of students in subsequent academic season given the performance of their students at the National Youth Corps scheme.
Specifically, Odejide called upon well-meaning Nigerians to provide what she described as scholarship support for the indigents students.  Scholarship support, the rector stressed, is the in-thing in academic community; a give-back-to-society gesture which is popular in civilized world and also being embraced by some class of philanthropists in Nigeria, adding that the Igbajo sons and daughters have surprised her with their positive spirit which has taken the school thus far.
"I must thank them and the late Kabiyesi, who was also a strong pillar for us. If other towns borrow a leaf from Igbajo, education would have spread beyond what we have now in the country. I am confident that if scholarship option is added to the record which our graduates have brought back after their youth corps scheme, we are going to have more students," she assured.
After years of consistent funding of the school, the owner had transferred the responsibility to the management with a view to fending for itself and being financially autonomous. But this development may pose a challenge to the institution because attempt to upwardly review tuition fees would take a toll on the number of students.
The Acting Bursar, Mr Aina Tayo and Acting Registrar, Mr Fagbohunge Mosobalaje disclosed that an increase in fees would naturally deplete students' population on account of other polytechnics operating around Igbajo, pointing out that the market is becoming more competitive.
"There is a polytechnic in Iresi, another one in Iree and yet another in Esa-Oke, all of which are not too far from here. What this means is that we cannot afford to make our school unattractive to students. That is our fees and services must be friendly. That is why I align with rector's call for scholarship support," he said.
Notwithstanding, the management is still in excitement over the recent construction of a five-classroom Mass Communication department building  by the Igbajo Development Association (IDA). With Mass Communication added to other accredited courses, students would find Igbajo Polytechnic more appealing because, Mosobalaje said, the media course usually draws many students to polytechnic.