A socio-cultural group, based in Italy, the Yoruba National Community, yesterday rolled out the drums in a charming celebration of what they called the Yoruba Day.
Specifically, Bologna hosted the festival which had old and young Yoruba indigenes, living in Italy, converging in their uniform Ankara fabric and showcasing their cultural heritage for which they are reputed by other sojourning nationals
It was a fiesta of nostalgia, featuring masquerade, Eyo, children dance among other exhibtions, including paper presentation by a seasoned UK-based media practitioner, Mr Olufemi Iyanda, who spoke on 'Socio- economics Development and the role of Yoruba National Community in Italy.'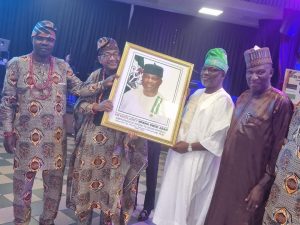 Nigeria's Ambassador to Italy, His Excellency Mfawa Omini Abam did not miss the vibes of the occasion; he appeared in a cream agbada with a green cap to match.
In his goodwill message to his hosts, the Ambassador Plenipotentiary charged all Nigerians resident in Italy to position themselves well, develop their careers, make good money and invest back home in Nigeria.
Abam applauded the guest speaker on the topic, which, he admitted, did justice to advice on his mind for the Yoruba community.
The career diplomat admonished them on route to financial fulfilment in Italy, saying "you have to learn their language, integrate very well and make yourself employable in sectors that you can earn good money. It is when you have enough, build up good savings that you can invest in Nigeria, so I urge you to reflect on this."
He added that "beyond this, you also need to get involved in voluntary and community services that can target areas of needs in Nigeria to help the indigent ones."
The Ambassador was appreciated by members whose representative presented him with a gift to remember the event.
President of the association, Prince Kola Oladele reiterated the reason behind the association, which he revealed, was formed 11 years ago.
Among the highlighted reasons included raising helps for Yorubas who newly arrived in Italy and promotion of culture and language of the race among Yoruba children born in Italy.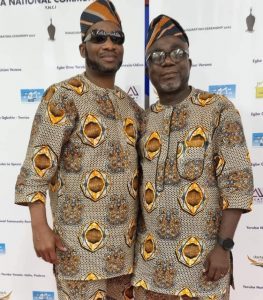 A guest, from London, Alhaji Ademola Adesingbin, commended organisers of the festival for sustaining the tempo. Adesingbin, who was a member of the community before he relocated to the UK, encouraged members of the group to intensify efforts in protecting Yoruba culture.
"Our culture is our inheritance which we should do everything possible to pass down to our children. In fact, despite my tight schedule, I told myself that I would witness this occasion to reunite with my people some of whom I have not seen lately. I am happy that I made it here and wishing my people many more celebrations," he submitted.