From November 30, 1994 when he was selected as the Mogaji of his Oyetunji Olundegun of Ile Oye at SW2/486 Itaregbe Omo Isale, Isale Ijebu, Ibadan, it has been a steady progression till yesterday, when he added another leaf to his cap as the Maye Olubadan of Ibadanland. Oloye Lekan Alabi is a fulfilled man by every standard, coming from newsroom through government house to corporate world and back home as a traditional chief. After his installation by the Olubadan of Ibadanland, Oba Dr Mohood Lekan Balogun, Alabi had a stopover at the Omo Ajorosun Club, Agodi, Ibadan where members of the club shared the moment with him with light refreshments and individual photo sessions. Publisher of The Tabloid.net, TUNDE BUSARI was part of the gathering during which he spoke with Alabi on his new title, the previous and other related issues. Excerpt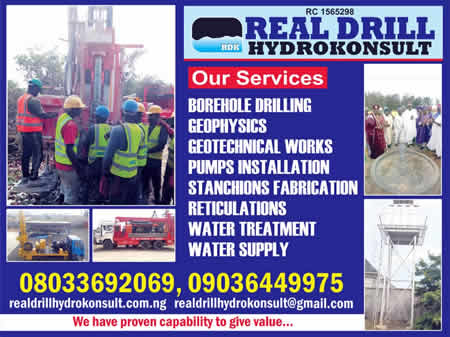 Congratulations on your new title, sir?
Thank you for coming.
What does this new title mean to you?
It means what the previous titles represented. It means service and continuous service to my town and my people. It means more responsibilities and dedication to the progress of Ibadanland.
How prepared are you for the new position?
This question should not have arisen if you realised that I have been on the journey from 28 years ago when the then Olubadan, Oba Emmanuel Adegboyega Adeyemo Operinde I ratified my selection as the Mogaji of my family. I was on the same position for eight years before I was promoted to the Jagun Olubadan on December 12, 2002 by the 39th Olubadan of Ibadanland, Oba Yinusa Bankole Oladoja Ogundipe Arapasowu I.
Can you shed more light on your relationship with Oba Arapasowu based on the sketch you have once shared with me?
You probably want to write a book if I tell you the details of our relationship. In fact, I doubt it if biological children of Kabiyesi didn't then suspect that I was his son in the diaspora because of the love Kabiyesi showed to me. Whenever we were discussing, he would order everybody out of sight. He had so much confidence in me and, therefore, took me into confidence on crucial issues.
What did you observe was behind that father-and-son bond between you?
I should also ask myself the same question because it was just inexplicable.
Was it your accomplishments as a journalist who served five Oyo State governors as chief press secretary?
I wouldn't say but I can only recall a day he sent for me and told me in a tone of finality that he must see me in at least three times in a week. I couldn't believe it but I knew he must have seen something in me to have informed his decision. I thanked him and obliged his directive. Had I a choice, anyway, as a young Mogaji standing before the Olubadan of the whole of Ibadanland?
What happened afterwards?
You just ignited something within me.
What is it?
You just reminded me of my first assignment where I represented him at an event, a big occasion.
What happened at the occasion?
It was an interesting occasion of commissioning of the Dideolu Specialist Hospital in Ikenne, which the late Premier of the former Western Region, Chief Obafemi Awolowo built for his wife, Mama Hannah Idowu Dideolu Awolowo. It was the first project which the then President Olusegun Obasanjo would commission in the South-West. It was in 1999 or 2000. Kabiyesi had informed me that I would be in his company to Ikenne but changed his mind when I arrived the palace, saying I would go and represent him. Now back to your question about my preparedness for the title. What do you think would have happened if I had told Kabiyesi or given impression that the event was too big for me, a whole Mogaji ratified by the Olubadan?
How did you receive the news, considering you didn't expect it?
I was trained as a journalist to be prepared always, even if I was assigned to cover warfront.
I took up the challenge, and Kabiyesi mobilised full compliment of his palace aides including trumpeter with vehicle carrying boldly 'The Olubadan of Ibadanland'. Our convoy arrived Ikenne safely and into the waiting hands of our hosts. But something happened! A highly placed figure, who came to welcome Kabiyesi, seeing his vehicle, insulted me.
How did that happen?
When I alighted, he said, 'so, it is Lekan Alabi, after all.'
What was your response?
I was calm, and followed the ushers to the seat already labelled for Kabiyesi. I met my former boss, the late Chief Bola Ige, then Minister for Power in the Obasanjo administration. Another thing happened. Some Ibadan high chiefs were passing, and I wanted to rise to pay obeisance, according to the tradition. But the palace aide, standing closely behind me, pulled me. I first thought my cloth had stuck somehow. He said I was the Olubadan at that moment, so, I can't rise for the Olubadan chiefs. That incident is still fresh in my memory.
What happened afterwards?
What happened was another story. Kabiyesi later told me that those chiefs had reported me to him and, in fact, complained of his choice of a Mogaji to that very big event. In a nutshell, every position, however glamorous, comes with its flip side.
Your wife was conspicuously not beside you at the installation ceremony. How would you react to this observation?
She is in Dubai enjoying her birthday. But our daughter stood for her. She is Barrister Modupeola Odusola, married to an ijebu man. She represented her mother, my wife, Chief Mrs Adetokunbo Mojirade Alabi nee Laditan of Ilaro and Kudeti. She clocked 70 years on June 3rd, 2022 and said she didn't want anything other than a quiet trip to Dubai.
Do you observe that you are more popular by the Akogun title than others you have held?
Yes, even Baba Commander Obey would still refer to me as Akogun. He says rhythm of the title has stuck in him.
How did you come about that title?
That was my very first chieftaincy title which was conferred on me in December 1991 at Lalupon. My paternal grandmother came from Lalupon.
Your tie with the late Sakara icon, Yusuf Olatunji is legendary, so to say. What informed this?
You captured it well that the bond is very strong. I inherited the love for Baba Olatunji from my late father who was though younger but a friend to Baba Legba. Do you think it was easy for a musician to perform for one person for three days? That was my naming ceremony in October 1950. For three uninterupted days, Baba Legba was on band stand for my naming ceremony. So, this should answer your question, in addition to all his evergreen releases, which are still in demand over 44 years after he had passed away.
Congratulations once again.
Thank you for your efforts.