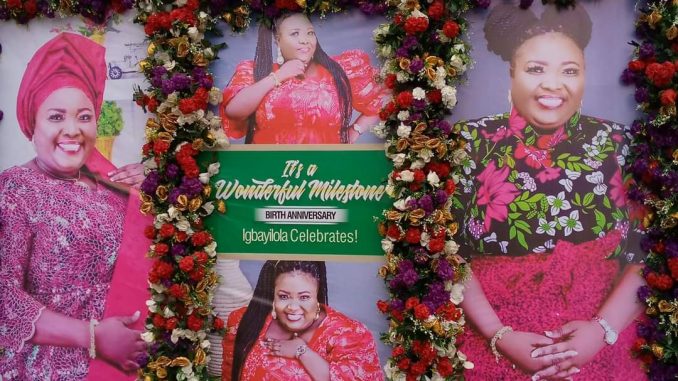 Two months ago, Alhaji Rasak Moruf, a retired sales executive, received a phone call from what he painted an unusual quarters, and the voice was that of Mrs Akeemot Igbayilola Oyegoke, a dyed-in-the-wool fan of the late fuji lord, Dr Sikiru Ayinde Barrister's music.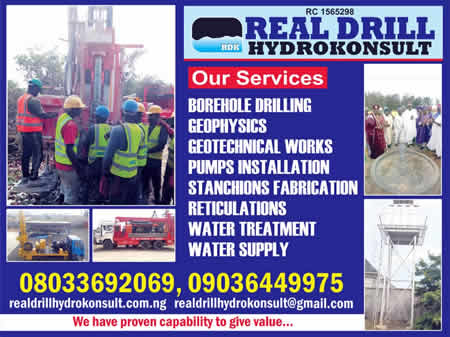 Moruf recalled that after exchanging pleasantries she requested to have him as one of her guests at her 50th birthday, therefore, asking for his contact to deliver the invite.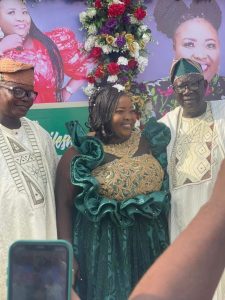 Moruf obliged her with a mind that she was Lagos resident as he is. He recalled, "Sunday that followed was a surprise. She came with her friends to invite me to her 50th birthday celebration that would be coming up on September 17, 2022. Not that alone, she also gave me a piece of "ofi" to be sewn as "fila" free of cost."
Irrespective of the current traffic logjam on both Lagos-Ibadan and Lagos-Abeokuta highways, he made it to the rock city of Abeokuta and witnessed the grandios celebration at the Comprehensive Academy, off Lafenwa, on Ayetoro Road.
The ambience of the hall looked more of a wedding reception, in terms of aesthetics. Husband and father of Igbayilola, Hon. Yemi Oyegoke and Alhaji Lamina Abayomi Elegbede were supported by the Oyegokes and the Olukoyes, all of whom demonstrated their love for the birthday woman.
Being head, management of the Moredan Eventful World, her colleagues in decoration enterprise in Abeokuta were also on ground.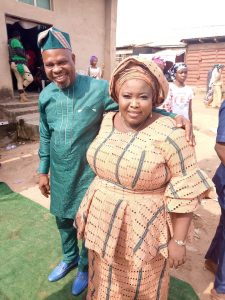 Staff of the Premier Grammar School, Abeokuta, where Igbayilola teaches, as well as old students of her alma mater, the Egbado College, Ilaro, turned out in an appreciable figure.
Two Ogun State traditional rulers brought royal splendour to the occasion. They are the Aboro of Ibese, Oba Olurotimi Oluwaseyi Mulero and the Olokine of Ojowo Ijebu Igbo, Oba Abdulrasheed Abayomi Banjo. Also in attendance was the Asoju Oba of Igbogila, Igbayilola's hometown, Chief Taiwo Azeez.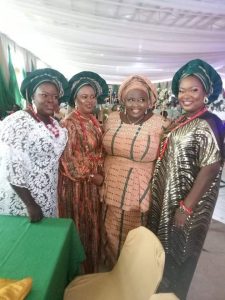 From politics circle came a member of the Ogun State House of Assembly, Hon. Goke Awoso. Others included Hon. Job Akintan; a senior Protocol Officer to Ogun State Governor, Mr Motunrakin Oderinde, Alhaji Sefiu Bisi Opebiyi, Hon. Kehinde, Hon. Sunday Kojeku, Mr Taiwo Awoyemi, Dr and Alhaja Mustafa from Lagos, Mr Wale Big Uncle. Proprietor of the Comprehensive Academy, hall of which incidentally hosted the party, Hon. Wale Bello, was also in attendance.
Mixed tracks of Barrister's music, supplied by DJ Segzy, was complemented by Adasy and His Unique Band, both of which brightened the hall and captivated guests on their seats.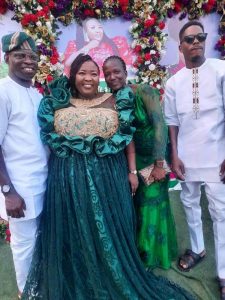 Moruf remarked, "the golden birthday was well planned and beautifully executed as everything was in place; food, drinks, dance and the usual Yoruba courtesy. My friends and I were so happy to have witnessed the occasion as it was indeed colourful. Once again, I wish Igbayilola many happy returns in good health and prosperity. She is truly a jolly good fellow."
Another guest, Alhaji Lukman Badru, a scholar, who had run into her on a Barrister fans club platform on internet two years ago.
Badru disclosed that it didn't take long before he realized that Igbayilola is a valuable asset to the group, revealing that they had first physical contact at the 'Barryfest' in February 2022.
Through the fiesta, organised by all Barrister fans groups and staged in Lagos and Ibadan, he discovered her as beautiful, "excellently brilliant, very warm, kind hearted and passionate about the Fuji creator."
The Iwo-born explained that these attributes informed her fame among all Barrister fans who regularly watch her occasional renditions of Barrister's lyrics with perfect diction, infectious calmness and right verbal expression.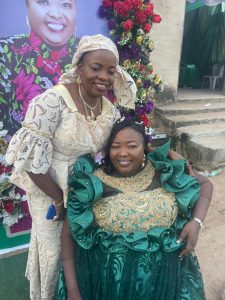 "She is more popular than many old members as she is well loved by family, friends, colleagues and school mates as evident in the huge number of people at her birthday.
"She studied English Education like yours truly and I adore her style of speaking the language. I wish her a peaceful, blissful and fulfilling long life," he noted.
Publisher, the Newscoven.ng, an online media based in Ibadan, Mr Dapo Falade, described Igbayilola as a heart of gold whom he met at the 'Barryfest'.
Falade said though the meeting was fleeting and momentary due to beheemot of crowd, they  became friends as she is said to "expresses a very high level of respect and humility quite unexpected of a woman of her age, education and exposure."
He commended qualities she exhibited at her 50th birthday anniversary, saying that "despite being the celebrant, she was all over the places, cheerfully welcoming guests to her event."
Falade further said, "her smile is infectious. Her carriage and poise enchanting. Indeed, Akeemot is a woman worthy of gold. As you turned 50 years, my prayer is that the rest of your years on mother earth will be golden and more glorious."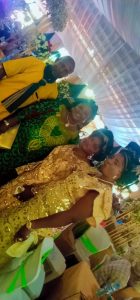 Similarly, Mr Akin Opeoya, a Lagos-based friend, said Igbayilolas strength lies on her rapport and good human relations, hence the large response to her invites.
"The party was colourful and well arranged,this could be attributed to her specialization in event and catering management. I could see that she is loved by all….the husband's family, her own family and the co-workers. I am happy to be part of that event," he submitted.
Another Lagos-based friend, Alhaja Abolade Shukura was appreciative to God for her presence at the ceremony despite her pains on the road to Abeokuta.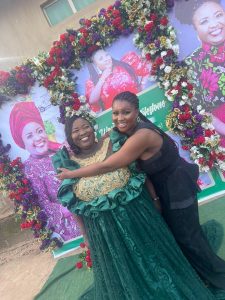 "I am grateful to God for being among host of others that attended Barry kareemot Igbayilola 50th birthday. She has been a wonderful person, loving and generous to a fault. I also appreciate her for hosting us to a well organised event. I am wishing her long life and prosperity," she prayed.
An award-winning UK-based Secretary of the 'Barryfest' Organising Committee, Alhaji Ademola Adesingbin attested to Igbayilola's resourcefulness among Barrister fans within a short period, enthusing that her presence is a privilege to Barrister legacy.
"I am wishing an absolutely fantastic and spectacular member of ours, Igbayilola, a golden birthday today, and the very best to you in all ramifications of your future life endeavours," he said.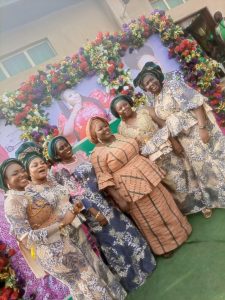 To Engineer Banji Elesinla Igbayilola showed her experience as event planner and decorator, comparing the birthday with that of a governor's wife.
"It is still painful that I missed out at that celebration. I was at the park in Ilorin but passengers were very scarce on Abeokuta route that Saturday," he lamented.
Mr Abayomi Ismail, also based in Ilorin, says Igbayilola is one in millions, especially in all SAB groups.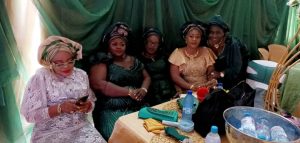 "I keep on watching and monitoring her closely through her post in all SAB groups. Fortunately for me, I got her when she posted prophecy album in the largest SAB group on Facebook "Dr Sikiru Ayinde Barrister fan club" in return, she appreciated my observations too and sent me many SAB live play via messenger and WhatsApp," he stressed.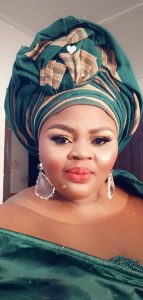 A fuji musician, that takes after Barrister and, thus, wins Igbayilola's affection, Chief Hammed Ololade Barry 2, wished her many more fruitful years.
"That's what I must wish somebody who also wishes me well in my career within a short time we know each other. She is a good woman," he revealed.
One of Igbayilola's childhood friends, who arrived the country from London a week to the event, Mrs Seri Ogunsolu, declared that Igbayilola deserves no less of her attention on her golden birthday because "we have come a long way, and we still have a long way to go in this life journey."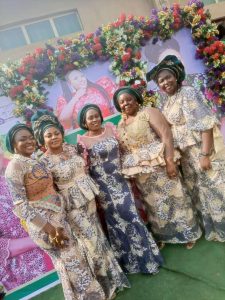 She added, "Akeemot is an amazing, kind and wonderful person; very hardworking and a cheerful giver. She is a peaceful person and also a lover of the late Sikiru Ayinde Barrister's music. A good mother to her children. I want to wish her many more fruitful and glorious years in good health and wealth."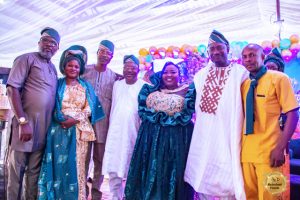 On her Facebook page, Igbayilola expressed gratitude to God for the milestone and wrote, "to everything there is time and season, there is time to be born and there's a time to remember the day you were born. Birthday is a time of remembrance of when you came to this world.
"This birthday celebration is a peculiar one because you've all added flavor to it. Oh, I can't wait to have myself celebrated again this time next year.
"Obviously, I cannot pay for the kindness you all showed to me. I receive this as a token of your commitment to my life. May the Lord bless you. I appreciate you all for your kind words, prayers, good thoughts, and gifts. May the blessings of God abide with you all. I love you all."