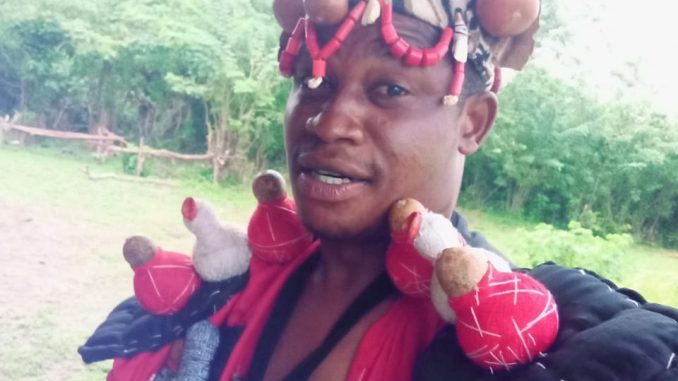 Unknown to many, who have seen him clutching digital cameras and chasing the Oluwo of Iwo, Oba Abdur-Rasheed Adewale Akanbi about at functions, is that Taosand (Adeniyi Taofeek Adeyinka) is an unexplored gold in the earth of make-belief industry.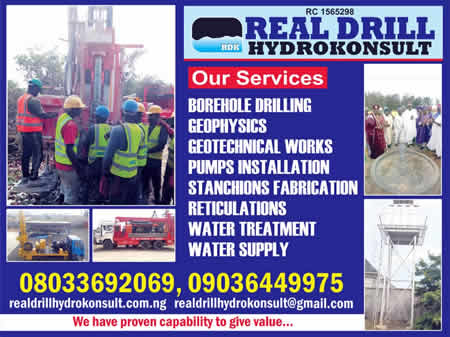 His ongoing skits on facebook have sparked debates over his true identity due to his prolific delivery of his line almost exclusive only to the ruthless Fadeyi Oloro, the assertive Abija, very tough Lalude and others.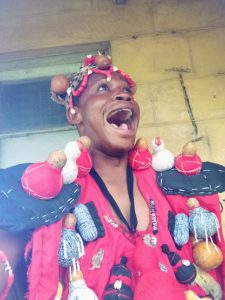 However, Taosand is not a green horn on the stage of theatre. According to him, he started formally in 2004 after he had mentally mastered major performances of the galaxy of movie stars on the screen.
As a little kid in his Iwo hometown, he, alongside his playmates, was addicted to watching home video through windows of those who could afford video machines in their living rooms.
There was scarcely a day, he recalled, he won't look out for a latest film to watch to pick few things, hence his fever to become one of those stars he had idolised.
The revolutionary development in technology, especially the opportunity which facebook (meta) opens to its global subscribers, the thespian revealed, recently pinched him to join the growing class of skit makers who daily harvest viewers to their pages.
Taosand said admittedly that he was more challenged knowing that he has more to offer having earlier been at locations, featured in some productions and learnt basic knowledge of the vocation.
He opined, "When you have something in you and see others doing that same thing you know you have in you, there is no way you won't want to come out as I just did. That is the true story of the skits I am trying to do now.
"The truth is that I feel happy and fulfilled whenever we complete one episode and upload it on facebook. I am not in a hurry to break even but I am happy that I have started somewhere. I thank my partner and my crew for their sacrifice so far. I thank facebook importantly for this opportunity because I don't have money to produce my films, despite the fact that I have stories that are big and interesting in my files."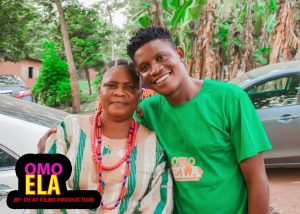 He called on the successful in the industry to give back to the society by encouraging young talents through acceptance of their scripts with discounted fees. He thanked his principal for showing understanding to his talent and allowing him to develop it.
"Kabiyesi is a unique traditional ruler; he doesn't prevent me from doing it. He even defended my hair style at a time I was criticised for it in the palace. Kabiyesi argued for me on that day saying the haircut shows I am an actor,"he recalled.
Though wearing an air of optimism, he said without opportunity, it would be an herculean task to make meaningful contributions to the theatre industry, pleading with government and individuals to help the industry to grow more.
He suggested that practitioners be given access to financial institutions to take interest-free loans of different categories to fund productions that would compete at international festivals.