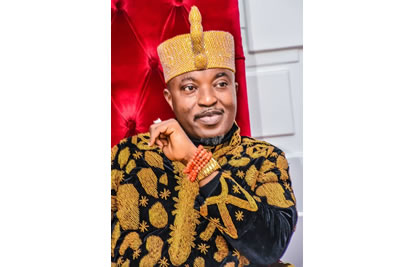 Any moment from now, the Oluwo of Iwo, Oba Abdulrasheed Adewale Akanbi will commence mass rehabilitation of houses in his town.
The Tabloid.net gathered that Oba Akanbi's desire to make Iwo attractive to investment community particularly informed the project.
Tagged "Operation Paint All Houses Along Iwo Township Corridor In Colour White", the traditional ruler was said to have beaten his chest that nothing would stop him from seeing the project to completion to match his dream 21st Century town.
"Every house owner, on the main road along Iwo-Oshogbo Odo Ori corridor as well as those on the main road to Gbongan and Oyo, has been invited to the palace to pick up sufficient containers of white paints free of charge. All local painters, doing business in Iwo, are billed to attend the parley with Kabiyesi," a source disclosed.
The Oluwo, in his reaction, told The Tabloid.net that he didn't make the project a media affair and urged our correspondent to make his independent findings instead of asking him of details.
"This is not a media matter. It is a matter of changing the face of my town for better. Iwo is a big town which must live its status. I want my work to speak for itself. The story is correct though," he remarked.