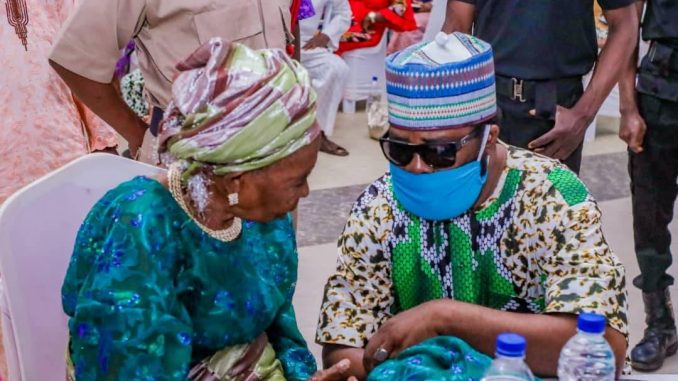 The Director-General of the Amotekun Corps, Osun State, Chief Amitolu Sittu has revealed that his late mother, Alhaja Ayisatu Abeo Sittu, 94, stood between him and indiscipline during his adolescence age, saying she was a total disciplinarian who discouraged a lady from a relationship with him.
While speaking with TheTabloid.net, Sittu disclosed that he sobbed uncontrollably when the news of his mother transition broke yesterday, recalling his last moments with her, especially the fact that she was neither sick nor did she show sign of illness when she observed her Asri prayer.
Sittu reminisced that the deceased would stop at nothing in insisting on self-restraint, even when he had thought he had come of age to make independent personal decisions.
"When I brought a lady home as being done by my mates, my mother shut our door and chased her away. She asked her of reason she decided to follow me when she knew I had no job. That is the kind of mama God blessed me with. I am already missing her," he noted.
Despite the mother's acclaimed no-nonsense disposition, however, Sittu recalled she pampered him in some occasions such that his elder brother, Mr Smollet Sittu, a veteran journalist, would protest and warn her against such attitude.
"But as I grew into adulthood, I began to appreciate those lessons she was teaching me; I realized he did not want me to put myself into early trouble of life. I cannot forget mama for showing me love and acting as check when I was angry," he said.
Her remains, it was learnt, would be buried today at Ansar-ud-deen burial ground, Sabo, Osogbo, the Osun State capital at 4 pm.