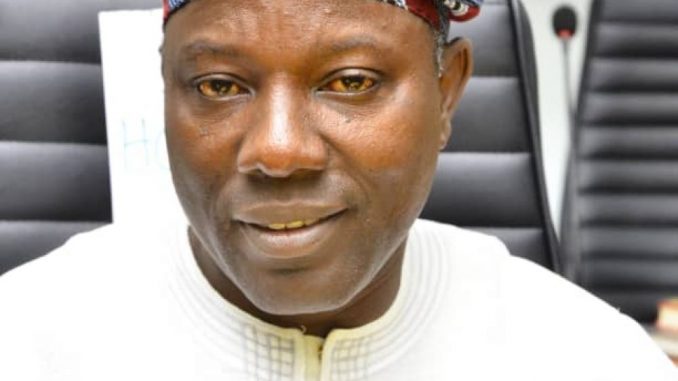 In view of the raging Covid-19 Delta Variant, the Osun State Government has put in place what it called a pragmatic measure against spread of the pandemic during the grand-finale of the Osun Osogbo Festival in the state capital today.
Commissioner for Culture and Tourism, Dr Obawale Adebisi, in a statement, said the step was informed by volume of human traffic which the annual festival was expected to attract to Osun grove, the venue of activities.
Adebisi disclosed that plan for a live streaming of the proceedings had been sealed in collaboration with a Lagos-based company, Active Projectile Limited, in order to achieve maximum results of reducing clustering of people, especially foreign tourists in the shrine.
The unassuming commissioner said the government had set up virtual platform where people would monitor cultural performances in the venue without need to physically embark on a long trek to the grove.
"In terms of security and safety of lives and property of worshippers, tourists, visitors, members of the press and other stakeholders coming for the festival, the state government will try her best to provide adequate protection as usual for all her citizen and visitors," he assured.
Adebisi revealed that the Ataoja of Osogbo, Oba Jimoh Olanipekun Oyetunji had been briefed of government's position, clarifying that the government could not restrict tourists resident in the state from attending the festival.
However, he said, "But foreign tourists, adherents and groups  coming from outside Osun should follow the festival through our online platforms. This is to prevent spread of COVID-19."
The soft-spoken commissioner warned lovers of anarchy to stay away from the town as, he maintained, the government would not fold her arms in face of threat to peace and security of the people in any guise.
"Therefore, I want to use this opportunity to advise parents and guardians to warn their wards and children not to be commissioned for any civil and or criminal acts, as those caught would be made to face the full wrath of the law," he said.
Adebisi also charged religious groups to embrace tolerance during the festival with a view to enjoying a peaceful co-existence in the state as a whole.