The relatively hidden side of the late Apala genre legend, Alhaji Haruna Isola, was recently unearthed by a lead talking drummer to an Osogbo-based Apala top performer, Mr Raimi Tikalosoro. The drummer, Mr Jimoh Akanmu alias Ewenla, goes down memory lane on his adventure into music, how his band, through instalment payment, bought a complete set of musical instruments from Isola and how life has treated him after his boss, Tikalosoro's passage in 1985. Ewenla is arguably a reporter's delight, in terms of his full use of his retentive memory to recall events of historic significance with precision, despite obtaining in 1967 only primary school leaving certificate. He speaks with TUNDE BUSARI in a no-holds-barred session. Excerpts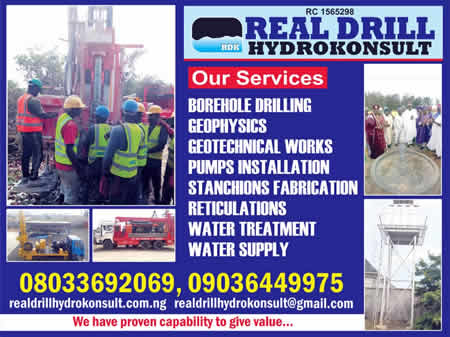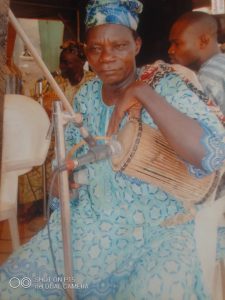 Your name was popular in the 70s and 80s as a talking drummer to a musical orchestra in Osogbo here. Am I right?
You are right. Why won't you be right when you're born and bred here. Raimi Tikalosoro and His Apala Group was the most popular among other bands at the time.
Did you mean there were other Apala groups in town?
Yes, but none was close to us, in terms of acceptance and coverage beyond Osogbo. We were the favourite of many social clubs in town like Ifelodun, Iwajowa and others. We travelled to the Northern part of the country, Eastern part; it was only abroad we never went but, even at that, we were the champions.
Did you mean local champions? (Laughter)
No. A local champion could not have taken his band up to the North and the Eastern Nigeria for successful shows. Our show in Kaduna for Osogbo people was more unforgettable because we were involved in motor accident near Kotangora on our way back home. The vehicle somersaulted many times on speed. We owed our safety to God because it was a bad situation and bad experience to all of us. Our boss was shouting and crying to God to safe us because he knew Osogbo would ask him questions if any of us had died. But we were all safe.
Tell me more about your Kaduna tour?
It was a successful tour which was even witnessed by the late Ataoja of Osogbo, Oba Iyiola Oyewale Matanmi III. It was a show organised by Osogbo indigenes resident in Kaduna to celebrate kabiyesi. The cloth we all wore had the Ataoja's picture boldly inscribed on it.
In 1983, you waxed a Long Play which seemed to have dominated the airwave. How did you make it different from your previous releases?
We released other albums like singles, three minutes, before that one you mentioned. It was dedicated to Atimowa (Chief Isola Atimowa) because of his sacrifice for the band. He was president of our fans club, he was always committed to our growth as a band. We were very happy that the album was that popular.
Your name is more arabic than that of an average Yoruba traditional drummer. Can you explain this?
Truly, I was not born by drummer father. I realised that I felt in love with it and learnt it from the lead talking drummer to my boss, the late Raimi Tikalosoro.
Where is Tikalosoro now?
Haaaa, he is dead.
When?
He died in 1985. Since then I have played with about four Apala bands in Osogbo here.
Can you recall when and circumstance under which you joined the Tikalosoro's band?
I joined him between 1968 and 1969 because the civil war was going on then. I remember we went to perform for Osogbo people in Gboko (Benue State) and experienced bomb explosion attack by soldiers. I also remembered the number of soldiers we met when we were coming back home. We were rushing back home but tyre of the vehicle punctured along the way but we were lucky. We later got another vehicle. We arrived home safely, and everybody at Oluode Aturuku, where we alighted, came out and jubilated as if we were the soldiers from the battlefront.
How did you join him?
He was regular at my elder brother's shop. He met me one day while I was playing agidigbo. I love playing agidigbo. He told my brother that he had observed that I had talents in me that he should allow me to attend his practice. That was it. I was attending his practice sessions and watching every percussionist. Later, they gave me agidigbo and I played it well. Later, they asked me to try my hands on akuba( bass drum), I also did very well. Later, I picked interest in the talking drum and watched the drummer closely. I bought a drum with which I practised at home. Not long afterwards, I found myself emerging the lead talking drummer of the band.
Did your band own instruments?
It was long before we could buy one but we had it. In fact, the late Alhaji Haruna Isola sold that instrument to us.
Was he into that business?
Yes, Baba was more than the music. He was a business man. We paid instalmentally and recieved the set after our last payment. It was a big event on the day we lunched the instrument in Osogbo here.
Did you realise your music sounds like that of Haruna Isola?
Yes and it was deliberate. Baba liked it and always encouraged his fans in Osogbo and its environs to patronise us instead of coming to Ijebu-Igbo and always waiting for him to give them dates for their ceremonies. Baba was very nice to our band. In fact, whenever he had shows around Osogbo, our whole band would go, and he would make arrangement to have our seats at back of his stage to give us freedom to observe how he was doing it. I would fix my eyes on Raufu Ojubanire, his lead talking drummer till the day broke. When we returned home and to our rehearsal, we practised what we learnt from Baba's band at that party.
Did you, at a time, perform at the same function with him?
Yes, we performed at one party with him.
Did he intimidate you?
No. He had already accepted us as his junior band, so to say. We enjoyed ourselves.
How many other big musicians of the 70s did your band run into at parties?
We also played with Ayinla Omowura at one time and Epoakara at another occasion.
What happened at those occasions?
There was no problem. They performed for their clients and we for ours. There was no competition whatsoever as long as you knew your boundary. Attempt to want to prove or claim that you are more superior to other band at such occasion caused problems.
What did you observe was the strength used to survive long hours at rehearsals and all night parties?
It's smoking.
Smoking? What does that mean?
You know what I mean, and everybody who is an adult knows what I mean. In fact, my boss met me at the shop of my brother where he came to buy the thing.
Did your boss tell you the meaning of his name-Tikalosoro?
He told me that he had his voice siezed during a competition here in Osogbo, and it was a terrible experience for him such that a man from Ilobu was brought to treat it. It was that man that gave him the moniker after he had successfully restored his voice.
Was music terrain that dangerous back then?
Even now. Musicians of today protect themselves seriously. Yoruba is blessed with both positive and negative charms to make things happen.
Have you retired?
I am still performing for a young man in Osogbo here.