The Asiwaju of Igbajo is also the Baamofin of the ancient town, whose progenitors migrated from Ile-Ife. He is Chief Adegboyega Awomolo, a Senior Advocate of Nigeria (SAN) and a close ally to the late Owa of Igbajo, Oba Olufemi Fashade. Awomolo's rise to prominence in Igbajo is not accidental, for he is driven by his love and energy to serve the town with his knowledge, profession and resources, hence his respect by the generality of indigenes at home and in the diaspora. In an interview with TUNDE BUSARI, the broad minded lawyer declares that Oba Fashade opened up Igbajo for unprecedented development among other legacies he left behind. Excerpts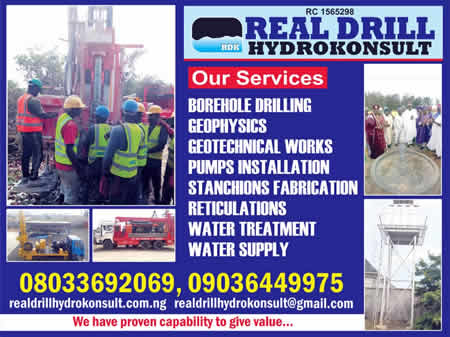 What does Asiwaju title stand for?
Asiwaju title is significant to every community in Yorubaland. The concept of Asiwaju arose from community coming together to choose someone who is believed to have capacity to lead them in every circumstance, including during period of war against external onslaught; he is one chosen by the people to represent them where and when it is necessary. Asiwaju, in other words, is a position of leadership in a community, a position which derives its authority from the entire people. While Oba is a traditional ruler selected after an acceptable process conducted by kingmakers. Asiwaju is a leader chosen by the old and young of the community. It must, however, be clarified that the title is not an honorary chieftaincy created by Owa, it is a position rooted in the confidence of the entire community; that is why all clubs, all Ogbons (wards), all adults male and females have a say on who becomes Asiwaju. It is not a traditional hereditary chieftaincy that is passed from father to son. In Igbajo, the Owa is the traditional ruler and custodian of culture and tradition of the town but Asiwaju is not. That role is not shared with the Owa by Asiwaju. As a matter of fact, Asiwaju is creation of the Owa widely supported by the people from all the five Ogbons (quarters) and wards. The Owa and his council of chiefs performed my installation at a public ceremony where the generality of the town's people watched and were entertained. One is safe to say that the Asiwaju is communal while the Owa is traditional.
Asiwaju seems to be a common title now to the point of being bastardised. What would you say to this observation?
I won't agree with you on that. Asiwaju is not bastardised. Each community is careful of whom it chooses to be its Asiwaju. In that regard, I think Igbajo people have chosen rightly, without sounding immodest.
Who was Oba Fashade?
Oba Olufemi Fashade was an elite Oba, a progressive and educated Oba, one who had a very wide experience and exposure in life. He was an engineer and military officer who rose to the rank of Major. He was a first class Oba and one time secretary of the Osun State Council of Obas and Chiefs. He was eminent. His royalty was first among equal. He was a progressive, combining this quality with being engineer, military strategist, astute administrator and a disciplinarian. During his contest to the throne, he was the most exposed and the choice of all the elite in Igbajo. Engineer have a peculiar mind; they are builders and futuristic in thinking and a good manager. To have risen to a Major in the army meant he reached management level in the army because management level starts from Major. He then must have equipped himself with the knowledge, capacity and competence in the army. And he brought those qualities to the throne of the Owa of Igbajo. Although he had some challenges which reduced his capacity, he ultimately justified the confidence and won admiration of the Igbajo sons and daughters.
How would you assess him, in terms of physical development of the town?
He scored a high point here. When he ascended to the throne, we had only Ada-Igbajo road. During his reign, we had other roads like Igbajo to Iresi, Igbajo to Edemosi, Igbajo-ImesiIle. He used his relationship with various governments to attract favourable dispositions of those governments to Igbajo. His reign witnessed great developments as you know that engineers are deep thinkers and forward planners. He came to the throne and built on the legacies left behind by his predecessor, Oba Adelani Famodun. As it is evident now that he did not only build on Oba Famodun's accomplishments, he also raised the bar, which means Igbajo can no longer afford to go below that level of achievements. In every direction-commerce, agriculture and education-the town witnessed growth, and we are all happy for him to have used his personality and contacts to improve Igbajo.
Can you expatiate on his role in educational development of the town?
One area which nobody will forget is the founding of the Igbajo Polytechnic as the first community-owned polytechnic in Nigeria. It remains in history as the first because there was no precedence to follow while establishing the institution. In fact, we had to persuade the Nigeria Board of Technical Education (NBTE) to approve it because the idea was new and strange to the board. We had to assure them that history of Igbajo in communal efforts was rich, citing example of the Kiriji Memorial College, which was also communally founded and formally approved by the then Western Region Government in 1951 as the first community owned post-primary school in the entire Osun Province. The polytechnic today is a pride of every Igbajo son and daughter. We thank God for Kabiyesi's vision. He was so passionate about it such that he personally made financial contribution to the school.
Can you recall some special attribute which you personally admired in him?
That is in area of keeping records and writing books. He was a meticulous traditional ruler who had eyes for details and did not mix things up under any circumstance. He was so particular about history and culture of Igbajo. He was not one anybody could come and confuse with distorted history. He would return to library, read, take down notes with which he would make his points to dismiss your distortions. It may likely interest you that he wrote a book about the establishment of the Igbajo Polytechnic. He wrote about details of its establishment. He also wrote about his life on the throne, and you begin to ask of where he got that strength despite his limitation. But I think, his military training really aided him on the throne. Military don't procrastinate; they plan, they execute the plan, they monitor and manage, even though they could be excessive. Among his fellow traditional rulers, especially in Osun State, he was known as a stickler to time. He would be at meeting venue ahead of time and ahead of others. In fact, the late Ooni of Ife, Oba Okunade Sijuwade had to publicly commend him as a great administrator among Obas.
What is the implication of the bar which he had raised?
That is very simple; it means that never again will we have an illiterate Oba in Igbajo. We are in a dynamic world where things are changing remarkably. Oba Fashade brought that change to the throne, and we all saw what he was able to do due to his education, experience, exposure and contacts. His successor must be someone who must start from where he stopped, not one who would take the town back or stagnate it.
Can you recall how and when you first met him?
I first came close to him when he visited Ilorin after he had ascended to the throne. That was in 1990. He ensured that he toured different places like Lagos, Ibadan, Ilorin, Kaduna. He also went to London and met Igbajo indigenes during which he shared his vision for the town with us. I was happy having him; the Kwara State governor hosted him as well as the Emir of Ilorin. He was loved because he was open and friendly. In 1992 when I was to be appointed the Attorney General and Commissioner for Justice in the late Senator Adetunji Adeleke administration, he was the one who insisted because I was reluctant. Alongside my wife, he was resolute, using his leverage on my people in a bid to ensure I changed my mind. And he did not stop there; when the state house of assembly was hostile to me, he also used his contact to intervene as the secretary of the Council of Obas and Chiefs. After I had become the commissioner, he encouraged me to build my first house. In fact, he did the design, laid the foundation and built the house as I sent money to him. In September 1992, he installed me as the Baamofin of Igbajo and my wife, the Yeyemofin because she is also a lawyer, a former Chemistry teacher-turned-lawyer. She is also a Senior Advocate of Nigeria (SAN). Thereafter, the Igbajo people decided to make me the Asiwaju, and because of his respect for women, Kabiyesi created Yeye Asiwaju title for my wife.
I learnt he lived a Christian life during his reign. Can you confirm or refute this claim?
There is nothing to confirm about it because it is an open secret. He did not hide it that he was a Christian; he was a deacon of the Baptist Convention even before he came to the throne. And he never deviated from his Christian path till he passed away. If I must tell you, at his last hours, he left instruction that Christian wake keep must be organized for him during which prayers offered to his body. That instruction was carried out to the letter. He was discipline and expected everybody to be disciplined. May be, that was one area which exposed him to some misunderstandings.
Aside general role, which other role did you play after Kabiyesi's demise?
As the Baamofin of Igbajo, it is my duty to guide the town on legal matter. For instance, I asked my people to send a delegation to the Osun State Governor to officially inform him about the transition of our kabiyesi. My people approved the suggestion, and off we went to Osogbo. The governor was impressed; he said it and everybody was happy. He told us that he had also heard it that Kabiyesi had passed away but he was happy that we recognized his office by paying him the visit and officially informing him.
Race to the throne may have commenced now. What is your message to contestants and the town as a whole?
I can only appeal that only God installs kings; whoever is destined to be there will certainly get there. When anyone is chosen, others should accept him and work together with him for the development of Igbajo. We must not pass through the experience we witnessed at the time of the late Owa. In a matter of this succession to the throne, litigation is not the best way of resolving the dispute.