The fact that our nation has been waddling in uncertain times needs not be over-emphasised. Suffices it that people in high places are now being charged to speak out, and some of them have responded to the calls, among whom are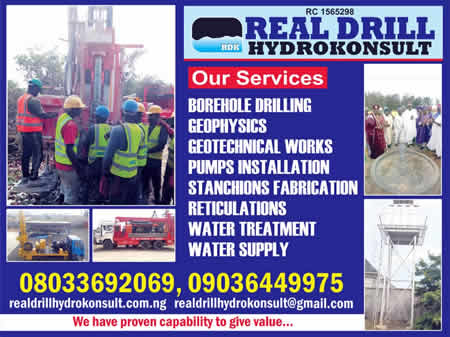 Bishop of Sokoto Diocese of the Catholic Church, Reverend Father Matthew Hassan Kukah, and the Sultan of Sokoto, Alhaji Muhammad Sa'ad Abubakar. Their intervention could be said to be on the premise of selfishness – considering their areas of influence has been subjected to harrowing experience from insurgents, bandits and sundry criminals.
The Sultan was the first to voice his discontent on December 1, which reverberated across the country. He was pungent: he said no place is safe in Nigeria any more. He also sounded a note of warning to the Federal Government to "stop paying lip service to security matters".
Yet, the Sultan was not finished: "Wanton killings, acts of banditry, kidnapping for ransom, high rate of unemployment among the youths, rape and all forms of terrorism have now become the 'new trend' in our communities."
The Sultan then declared, with a tone of finality: "For how long can we continue to remain hopeless in a precarious situation such as what we are in presently?"
All the foregoing pointed to the reality that Nigeria is cruising towards a failed state, although there are some who would argue that the country has since arrived that destination – Somali-like.
As damning as the Sultan's statement on the APC government led by President Muhammadu Buhari, he was hailed by many social commentators as being forthright as his status demanded. Not a single reaction also came from the Federal Government.
Two weeks after, Father Kukah dropped his own bombshell, as it were. He averred that the country is drifting and something urgent should be done to address the trend.
Apparently, some people thought the clergy man should have either ignored the drift for convenience or actually declared that the country is in some form of paradise.
Head of the Muslim Rights Council, Prof. Ishaq Akintola, spearheaded the anti-Kukah war.
It wouldn't be known exactly if Akintola was talking religion or politics or confusing both. But hear him: "We are shocked to our marrows by the vitriolic attack launched by Reverend Father Matthew Hassan Kukah against Islam as a religion. He also surreptitiously called for a coup against a democratically elected government of President Muhammadu Buhari whom he falsely accused of nepotism."
Akintola would altogether veer from religion and politics into snide remarks that apparently is bereft of substance – as though he is a rank government's spokesperson. Hear him again: "We can understand Kukah's frustration. Import duty waivers on every imported good, including private jets, are no longer available. Neither are billion naira contracts at the snap of a finger. A new Sheriff is in town. This is why Kukah has turned to a blackmailer nulli secundus."
The MURIC head seemed in competition for a government spokespersonship in a matter that should take only religious course for clarity. But, hear him yet again: "Kukah's allegation of nepotism against PMB holds no water. Buhari's appointments by geo-political zone as published by a leading online newspaper has debunked Kukah's verbal halitosis. The analysis showed that Buhari's North West got 37 appointments, North East received 29, North Central secured 21, South West had 63, South East received 25 while South South got 24. South West benefited most. But is Buhari a Yoruba man? He gave the South West almost double what he gave his own North West. Is that nepotism? We challenge Kukah and his merchants of falsehood to provide their own data."
Vendetta couldn't be expressed in more lucid manner. In the fullness of time, it would be expedient to explore for whom Akintola spoke in so vituperating manner – whether for himself or for Muslims.
But since he set out to defend the APC-led government and its policies, why did he spare the Sultan in his criticism of the government but unleashed venom on Kukah when it is clear that both the religious and traditional leaders spoke on bad governance?