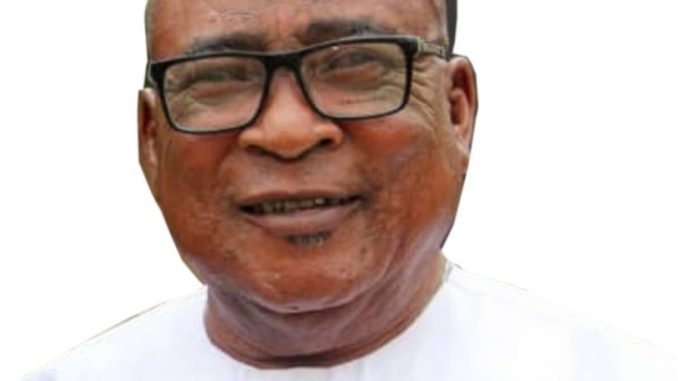 Hours to his 60th birthday in March 2017, the notable fuji act, otherwise known as K1, made a statement which inflamed the social media like harmattan fire which defies rescue efforts. He faulted the late Dr Sikiru Ayinde Barrister's anthem of being the creator of the genre, surreptitiously accusing Barrister of being economical with the truth.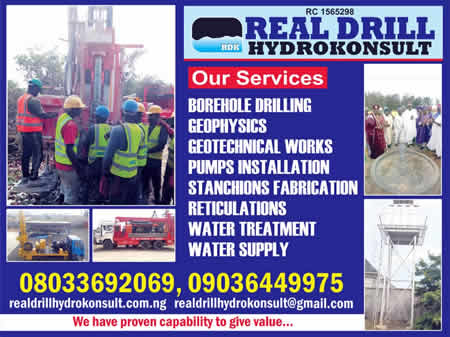 That development earned K1 a slap of diatribe from fans of Barrister who were all out to embarrass him for, according to them, his sacrilegious vituperation. But K1 remained undaunted and firm on his feet, pouring more fuel into the fire at his subsequent live performances where he insisted Barrister had some forerunners in fuji kingdom as he had earlier recorded in his cd titled 'Flavour' which he released in 2005.
Although the Ijebu-ode born would later retrace his step and award the credit of fuji origin to Barrister, a senior fuji musician, who was acclaimed to be Barrister's rival, Alhaji Ayinla Kollington is today receiving a thunderous applause for authenticating Barrister's consistent assertion.
The Tabloid.net gathered that the one popularly called Baba Alatika and Kebe n Kwara, earned the rapturous ovation because of his age-old public hostility to Barrister, calling him an incurably false peddler who should not be taken serious on matter bothering on the root of fuji music.
In his 'Fuji Ropopo', which he released in 1990, Kollington said Barrister was being fictitious on history of fuji music. He sang:
Lagbaja
Lo da fuji sile
Oro awa wi
Tamedo
Lo da fuji sile
Edumare fise yin wa gbogbo wa
(Someone created fuji is an unnecessary tale. May God bless our work)
In another cd titled 'No Shaking' which he dropped in 2005 or thereabout, Kollington even frontally took on Barrister and warned him not to tie his name to fuji creation, singing:
Ki o ye pariwo
Oga lojoojumo o
Ki o ye pariwo
Oga lojoojumo
Oga leni Oga lola
Iwo ko lo da fuji sile
Oju mi lose
Ki ma i se'ro
Jolly Lawa
Pelu Olaigbade
Awon na ni fuji oo
(Stop your daily claim of being master. You did not create fuji. I am a witness. Jolly Lawa and Olaigbade were the creators of fuji).
Apparently provoked by the two songs released by K1 and Kollington, Barrister would in 2006 release his reaction in his twin cd titled 'Wisdom' and 'Correction'. He plainly attributed fuji music creation to God but humbly declared that he it was that God used to facilitate the genre. In the cd, he made promise to tell what he called authentic history of fuji music and prayed to God to spare his life to undertake the task.
However, four years after on December 16, 2010, Barrister died and died with his version of the history, thereby opening door for the continuous debate between his fans and those on the side of Kollington and K1.
It was, therefore, a shock when Kollington later referred to Barrister as the "the founder and creator of the job I am doing today." The event was the fifth anniversary for Barrister organized by his children at Time Square Event Centre, Ikeja, Lagos on December 20, 2005. He made the unusual statement while lamenting the low turnout of fuji musicians at the occasion.
It was learnt that Kollington later denied his submission until a video clip set the record straight. But his denial was seen as regret and his unpreparedness to give credibility to Barrister's claim on the subject.
If that 2015 statement was shocking, fans of fuji across board received more shocker in August 2020 when Kollington turned round and confidently held rivalry responsible for his vehement objection to Barrister. He cleared the air on the matter and promised to always stand by his word.
Behind the rapprochement, it was learnt, was the anchor of a social media interactive programme popularly known as Oludasile Fuji, Otunba Okunola Adetokunbo, a dyed-in-the wool fan of Barrister from childhood. The fulfilled Olatokunbo said he could not explain how he wore the courage to impress it upon Kollington on need to put out the fire being the oldest fuji musician alive.
The Ilota, Kwara State-born Kollington featured on the programme through phone and laid to rest the seemingly unending debate over the founder of fuji music.
He said, "It was rivalry that caused the controversy in the past, Alhaji Sikiru Ayinde Barister created fuji. He is not alive now but that does not remove that truth. If we see anyone saying he created fuji music, something is definitely wrong with the person. Barrister is number one and I am number two.
"Those who are talking now were nowhere to be found then. Sikiru Ayinde Barrister created fuji while I followed. Presently, I am the final say on fuji matter. As long as I am alive, I am the highest authority; it is not by elections. I congratulate those who are blessed through fuji music. May we live long."
In another interview, which he hosted in his palatial residence in Agbado, Ogun State, he also stressed the point and added, "We did not know fuji would be this popular that everybody would want to sing it. We sing fuji with original Yoruba laced with wisdom, messages and advice. Now it is acceptable globally. In the US, crowd would always besiege us."
Also, at the official opening of what is now known as Fuji: A Opera week at the Alliance Francaise de Lagos/The Mike Adenuga Centre, Ikoyi, Lagos on December 14, 2020, he also warmly acknowledged the paramountcy of Barrister in fuji music kingdom.
Significantly, before Kollington's final clarification cum proclamation, it was also learnt that the Managing Director of a Lagos-based GIB Media Concept, Mr Ganiyu Ibraheem, had made a certain effort which paved the way to the ceasefire. Ibraheem, the founder of a Barrister promotional online group known as Barrister Entertainment Forum, was said to have planned a documentary on history of fuji. He sought opinion of members of his forum during which a UK-based member  asked him to suspend the plan with a promise to reach out to an elderly man on the matter.
Sources further disclosed that the unidentified socialite, whom was respected by Kollington, waded into the issue, after which the fuji crooner invited an online Television, Ngbati tv, to his home where he surprised the crew with the unexpected revelation.
The development has, as usual, ignited a flame of public reactions, most of which boosted image of Kollington and named him a true elder statesman among hundreds of fuji musicians. It was further learnt that a better patronage awaits his music as some Barrister fans are now considering extending invite to him for their occasions.
Leading on the list is a longtime fan who enjoyed a generous mention in some of Barrister's albums in 1983, 1984, 1985, 1987, 1992. He is Otunba Adisa Osiefa. In an interview with The Tabloid.net, the Epe, Lagos State-born entrepreneur said Kollington invited him to the wedding of his child in November, 2020, an indication of a fresh relationship between them.
"Kollington has done what is right, and he will live to enjoy the benefit. If not that we were burying a friend on the date of his function, I would have been his guest. It is good he spoke the truth, regardless of when he said it. The truth is constant, and I commend him for saying it to clear the air and help the young generation," he said.
Similarly, an Ogbomoso-based close ally of King Sunny Ade, Mr Sayo Alagbe gave kudos to Kollington for redeeming his image as a renowned fuji musician with different awards of recognition to his credit. Alagbe said, "It is good he has said the truth. He must have realized the futility of distorting history."
Also, a fiery columnist with Punch newspaper, Mr Tunde Odesola, opined that the news is good and an applaudable development, birthing a fresh relationship and an enduring harmony among fuji acts whose fans are known for heated exchanges over the founder of the genre.
The US-based Odesola said Kollington action would lay the age-long supremacy war in the house of Fuji to rest. If there is anyone to lay the querulous ghosts tormenting Fuji to rest, he maintained, the person is General Kollington Ayinla because he possesses the professional authority to do so – having been there from the very beginning. Any other claim contradictory to Kollington's position, he added, would seek to make an omelet without breaking eggs.
"Fact be laid bare, the acrimony emanating from the false narratives on Fuji creation was unnecessary and distracting. It was time wasting, toxic, stifling and stupid. Creating a genre doesn't confer absolute authority on the creator, however. England created football, Brazil developed it and added value to it. Nigeria produces crude oil, the West adds value to it. Greece created democracy, America propagates it.
"Conversely, the tussle over who created Fuji should never have occurred. Sad that Fuji is the only music genre in Nigeria whose origin and creation were in doubt. This casts the genre in bad light – like a genre replete with riffraff. It should be said that Michael Jackson didn't create Pop, but he's the King of Pop. Muhammad Ali didn't create boxing, but he's boxing's benchmark
"If those contesting Fuji creation were sure of their art, they needn't live the lie. All they needed to do was to stake their claim to the throne and let the world see dazzle in their talents. Thank goodness that the very person that fiercely disputed Ayinde's creative impetus is the one who affirmed its primacy," he stated.
However, Odesola, argued that were Barrister alive, Kollington would not have shed light on the story to put the record straight. "He only told the truth when it is convenient. Too bad! So for me, he is a man of the moment," he said.
The Managing Director of Evergreen Musical Company Limited, Surulere, Lagos, Miss Bimbo Esho articulated that artiste creation of a particular genre is a sensitive issue which should be treated and handled as such, acknowledging various reactions to creation of Fuji music, the name which Barrister claimed he got from Mount Fuji when he traveled to Japan.
"I will like to say that Alhaji Sikiru Ayinde Barrister gave the genre the name and redefined the genre making it a more recognisable form. He also introduced different instruments to Fuji music. Fuji music is no doubt one of the mutated variants of other earlier existing forms like Were, Sakara, etc," she stated.
Efforts to reach Alhaji Kollington on his phone yielded no fruit. Sources, however, revealed that he is in his best mood now reading public commendation daily showered on him as a result of his confirmation that no one else invented fuji genre other than Barrister.