The recent passing of Coach Joe Eric completed the circle for the triumvirate of first wholly home coaches that secured a FIFA World Cup finals ticket for Nigeria. Erico's other colleagues, Stephen Keshi and Shaibu Amodu, had passed on in June 2016 within 48 hours of each other, leaving only Erico to mourn them.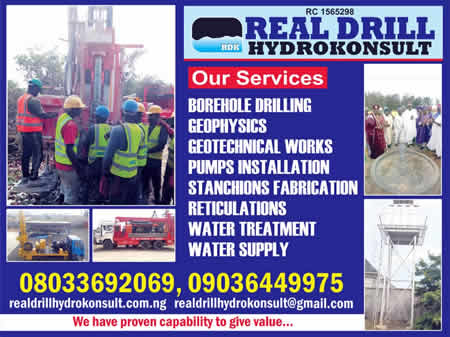 At a time in 2001 when Nigeria was in dire straits during the qualifiers for the World Cup 2002 in Korea/Japan, trailing with five points in a group that comprised Liberia, Sudan and Ghana, the lot fell on the trio to rescue Nigeria from the jaws after Dutchman Jo Bonfrere got the boot earlier for falling short. It was a tough task that the Nigerian gaffers surmounted to win the ticket. But they were soon relieved of their jobs to underscore Nigeria's penchant for not rewarding labour. Their sin? They had come third at the Mali 2002 Africa Cup of Nations while the Nigerian sports authorities expected them to win the trophy. They ended up watching the Korea/Japan World Cup on television back at home as fellow home coach, Adegboye Onigbinde, led the Super Eagles to the Far East. Although Onigbinde had been saddled with the task to rebuild the Eagles' team after the World Cup, he too was relieved of his post soon after Nigeria lost out in the competition's group stage, scoring one goal and conceding three.
The late Keshi was to return in 2011 to prepare the Eagles that would compete in the 2013 AFCON finals in South Africa, which Nigeria won. He took the same team to Brazil 2014 World Cup finals and equalled the second round record set by Dutchman Clemens Westerhof in Nigeria's first World Cup appearance in the USA in 1994. He however soon fell out with the authorities and lost his job in so acrimonious manner suggestive of being rewarded poorly, despite his 2013 feat in South Africa.
Ex-Eagles captain, Sunday Oliseh, would substantially take over the mantle. But his reign was replete with controversy and it paved the way for the authorities to settle for a foreign coach to tinker the Eagles.
So much was expected from Franco-German coach Gernot Rohr who succeeded Oliseh. But after taking charge of the Eagles at Russia 2018 World Cup finals and 2019 AFCON in Egypt, Rohr left much to be desired in his tactics and expertise. Nonetheless, the authorities have reposed confidence in him to handle the Eagles. Many Nigerians have also been corralled into accepting Rohr as the 'messiah', even as he still falls short on inspiring confidence in the fans.
The foregoing shows the trend of the mentality that has prevailed in Nigeria football over the last decades – a preference for the foreign coach over his counterpart in the home front.
An indigenous coach is handed the Super Eagles' job, for instance. He is utterly disrespected, paid less than he is worth, owed salary for months, is still expected not to complain and is not supported in ways that would make him succeed in the job. As expected, he fails. Or so he would be perceived. And you hear Nigerians say 'sack him', 'he can't ever improve', 'he is a bloody illiterate' and 'no more home coach', among other calls aimed at ensuring that him gets the boot.
Soon after, an expatriate coach is employed. He is a complete stranger, marketed as knowledgeable but is, in fact, a learner. He is well respected almost to being deified, paid wages more than he is worth, even though he has no pedigree that an expatriate coach should basically have, and is supported in every way to make him succeed in the job. Yet, he fails to measure up and even falls so short as to give no hope whatsoever for the future. Indeed, he becomes a drain on scarce funds. And you hear Nigerians say 'leave him alone and let him do his work', 'he is the best we can have at the moment', 'why are we so impatient?', 'he is on a long-term contract and can't be sacked', 'if we sack him, it will be counter-productive' and 'there is no better coach at home to replace him', among other calls aimed at giving the expatriate the soft landing that his local counterpart wouldn't even feel, let alone enjoy.
Rohr, specifically, is being touted as the most desirable gaffer that Nigeria can hope for. But, he has not done any more than Keshi before him had done. Worse still, he has gathered players together since his arrival in 2016, shuffling them at will in excruciatingly experimental way. But, he is yet to present a team, much less a formidable one. Never has an expatriate been given all the support to succeed, in addition to longevity on the job, but has kept asking for 'more time'. It needs not even a good record keeper to know that no coach has enjoyed this luxury; certainly not a home coach.