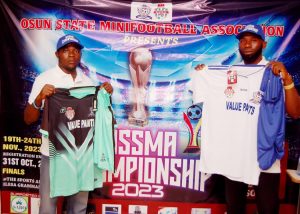 The much-expected State Finals Draws of Ossma Championship 2023 was conducted yesterday in Ilesa to commence the maiden edition of the competition.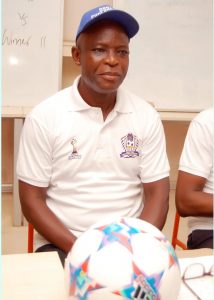 Held inside the school hall of the Ilesa Grammar School, Ilesa, the draws had in attendance Chairman, Osun State Minifootball Association, Mr Femi Kazeem and members of the association.
A release issued after the draws indicated that the two finalists, emerging from Ede, Ikirun, Ile-Ife, Ilesa and Osogbo, would compete at the state finals.
The zonal preliminaries, the release stated, would start tomorrow 9th November 2023 and end on 17th November, 2023 while the state finals would begin on 19th November, 2023 and the finals on 24th November, 2023.
Fixtures:
Match 1
Ile-Ife (runner up) vs Ilesa (Winner)
Match 2
Ile-Ife (winner) vs Osogbo (winner)
Match 3
Ede (winner) vs Ikirun (winner)
Match 4
Ede (runner up) vs Osogbo (runner up)
Match 5
Ilesa (runner up) vs Ikirun (runner up)