Mrs. Adebola Omotayo is a broadcaster, an author, a development consultant, a business woman and a motivational speaker whose face has become a feature on social media. In an interview with ADEBUKOLA AKANDE, she gives an insight into passion with which she is known today. Excerpts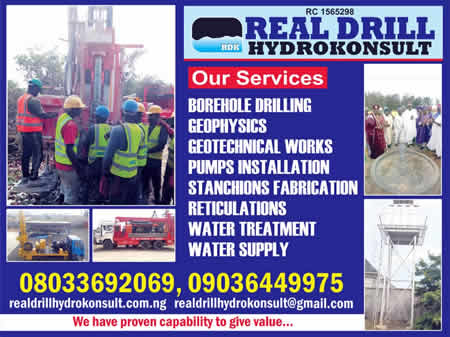 Can you share history behind Tv Kudirat?
I have always been a broadcaster till 2012 to concentrate on personal initiatives but people started asking was I on Instagram and Facebook. We thought Facebook and social media was for people who had nothing to do, but when people started to ask me during my business endeavor, I realized I had to be there. That was how I got to Facebook, and I told myself I was going to use it to advertise my business. I didn't plan to come to Facebook to say 'hi, you're looking beautiful or "your powder is nice". I was coming to advertise my business. And I thought just for my customers, I would add my presence to both instagram and Facebook. But on getting there, I realized that the type of content I would be getting on Facebook was not popular, what was popular was getting a new dress and dressing to kill and posting a picture so people would know that there is an addition to your wardrobe. Mindful that the basic duties of the media are to inform, educate, entertain and mobilize. I wanted all of these to drive my contents; you would discover that you post these things but your fans are not available for all of that. But you see the same people responding to comical stuffs, entertaining stuff. I started in the year of Covid-19 with Adebola Eyinomotayo page.  I was discussing African proverbs. Over time, I discovered that I had more to offer than the proverbs, so I started Adebola Abeni Quotes. When I felt like I had more to offer than the proverbs and the quotes, I started another thing but when I discovered I won't be able to do it alone number 2 the name of that page is so personal that the followers would expect things from me because that's the name and that was how I stared I wanted something that would involve other people; I also discovered that I needed a platform that could accommodate gossips and the page represents who I am, you feel the flavor of who I am on Adebayo Abeni Omotayo page; I wanted a platform where I could post some current affairs and the trending stories, post some music and involve other people and accommodate other people's views and ideas; where I could have a team of upcoming broadcasters; writers can also use it as a place to present their views. I thought what I was going to do was to create another page which would now be like a media house in the sense of accommodating every positive idea that anyone is willing to offer on the platform.  That was why I started TV KUDIRAT.
What are the accomplishments so far?
TV KUDIRAT provides a platform for anybody who is not on Facebook for the kind of things that are common on Facebook. TV KUDIRAT is a platform where we are strictly guided by professional principles; we are not there to insult people; to be rude, to be confrontational, to attack , to make noise; rather, we are there to inform and educate and to mobilize towards right actions as the time may demand. Facebook is a very huge market if you are seeking visibility. Presence of TV KUDIRAT on Facebook as shown people that it is possible to be on Facebook without being a fighter, without being a talkative, without dressing indecently; it is possible to do anything that terrestrial media houses do on Facebook. And, another achievement is the followership, though it is not yet a large one. There was a day a banker came into our premises; as we were talking, I was telling him about TV KUDIRAT. I opened the page and showed him some of our contents, he screamed and asked me whether I knew one of respondents to a certain post. I said the person was one of the followers who read the contents. Then, he told me that the person was his boss, a regional head; he said a lot of things about the man, and I realized that even though our followership is not huge, I am impressed by the quality of people that are attracted to our page. There are lots of people who don't want to go to Facebook because it is either two people are fighting, and from two people, it becomes opposing camps so on and so forth; so TV KUDIRAT has provided a platform where one can visit to unwind and enjoy some decent content.
How does your book perform in market?
We have many books but we have published four like AYELABOLA which is a book of African proverbs by the Yoruba origin, and in the book we have 500 proverbs; all of them begin with the first letter of the Yoruba alphabet. We have published 'Negligence no more' which is a fictional story but it is not totally a fiction; it started with an actual experience, and I turned that to a story; I had to build it up from the actual occurrence that inspired the idea; the book is a sanitation manual reform and it is a book that would take health science, hygiene and sanitation tips to literature classes.
What does fashion mean to you?
What fashion means to me first and foremost is that you have to cover your nakedness, you want to cover your body, you know when you dress well before you leave the house, you bathe and you smell nice, you would love yourself so you want to appeal to yourself, you want to like yourself, you cover your nakedness beyond that you want to be respectable within the society.