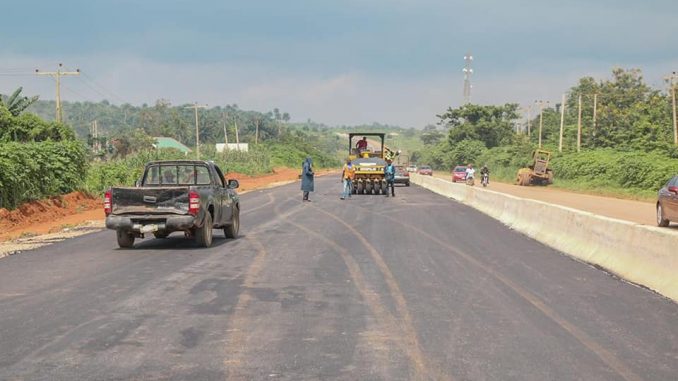 In spite of an acclaimed paucity of fund in Osun State, Governor Adegboyega Oyetola is undeterred, constructing roads, bridges, markets and other infrastructural facilities across three senatorial districts. TUNDE BUSARI captures the development.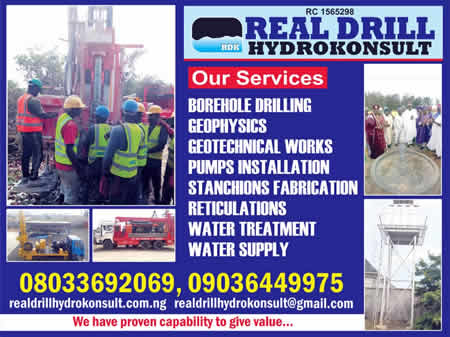 Congregants inside the Redeemed Christian Christ Church of God (RCCG), Osun Province 1 Headquarters, Osogbo, were all attentive while the Osun State Governor, Alhaji Adegboyega Oyetola revealed what looked like a much kept secret of his voyage to the seat of power in 2018.
It was a thanksgiving service commemorative the second anniversary of his administration where he told the church the foundation of his administration, which he said, was built in his dream on two occasions.
Being a Muslim, he noted he did not expect a divine message through a Christian song, but that was his experience in a special song which says into his ears 'IleriOluwa ni lati se' (the will of God must be done). Yet, he said he had never come in contact with the song until his friend would later reveal that it is a track from a famous gospel musician's cd released in the 90s.
His friend bought him the cd, and after Oyetola had listened to it, he regained his consciousness and saw image of God's message, hence his confidence during his legal battle over his victory at the 2018 governorship elections.
Having weathered all storms in the early part of his administration, including evil of Corona Virus pandemic and the arguably unanticipated End SARS fire, he said, "My service in the State of Osun is my worship God. By taking care of the welfare and security of the good people of Osun, I am worshipping God. My desire is that people will glorify God through my service."
And evidences abound across length and breadth of the state where Oyetola's services are conspicuous in completed and commissioned projects as well as ongoing constructions. Osogbo, the state capital is being transformed with the hitherto gridlocked Olaiya junction having a 500-metre flyover, expected to be opened before the end of the year.
Despite a certain obstacle mounted by a certain interest in the town against the infrastructure, Oyetola remained obstinately firm on the project with an explicit justification bothering on safety from accidents.
He said, "Part of our own job is to ensure the security of lives and so we thought it necessary to ensure that those who are coming from Abere for instance can pass through the flyover without necessarily impeding the movement of those plying Alekuwodo and Odi-Olowo lane. It will take a lot of traffic off the regular route and ensure that everybody is able to navigate without causing accidents.
"So, apart from being iconic, it is also an instrument to ensure that there is safety and accidents are reduced to the barest minimum. It is important that we mitigate the possibility of accidents happening at that intersection and that is the purpose of this flyover."
Besides, not many of this generation is aware that Osogbo and Iragbiji has a connecting road as travellers were only familiar with accessing Iragbiji through Ikirun township. Oyetola administration has, however, opened up the road now laid with asphalt and already used by motorists in the two towns.
The Aragbiji of Iragbiji, Oba AbdulRasheed Olabomi is excited by the development; thankful to God that his town witnessed what he called the unprecedented feat during his reign. "It is not about the fact that the governor comes from here, it is rather about his readiness to impact on towns in the state. Go and do your finding and see number of roads he has done in other senatorial districts of the state," he noted.
Not only that, the Ada-Igbajo 13.5-kilometre road, which had suffered neglect in the past 32 years and made journey a nightmare, has been fixed. It was learnt that the road was first constructed during the defunct Western Region Government piloted by the then Premier, the late Chief Obafemi Awolowo, reconstruction of which was undertaken by a military regime between 1987 and1988.
The Osun State Chairman of APC, Prince Adegboyega Famodun, an indigene of Igabjo, remarked that Governor Oyetola's intervention attested to his hunger to improve lives of the people and the governor's credibility as one who made promise and fulfill on record time. Other projects include dualisation of Osogbo- Ila odo road, Ido Osun township road, the Ikirun-Eko Ende road.
The Atakumosa Market, Ilesa, which is conservatively regarded as the biggest in the state was gutted by fire caused a lull in economic activities of Ilesa people. Governor Oyetola in 2020 mobilised contractor to rebuild the market comprising 400 shops and 30 VIP toilets.
It is also on record that the administration also quickly nipped in the bud the communal clash between Ilobu and Erin-Osun as a result of a peace meeting hosted by Governor Oyetola between the traditional heads of the two towns, the Olobu of Ilobu, Oba Asiru Olatoye Olaniyan and the Elerin of Erin-Osun, Oba Yusuff Omoloye Oyagbodun, while the now late Olufon of Ifon, a neighbouring town, Oba Almoroof Adekunle Magbagbeola, was in attendance.
As administration committed to a peaceful state, it also resolved the protracted crisis between Osun State and Oyo State over the Ladoke Akintola University of Technology (LAUTECH) even though the step earned the government some pebbles from those who saw it as indiscretion.
The state is not lagging behind among South-west states, which jointly set up what is called the South-west Security Network codenamed Amotekun. In September 360 Amotekun cadets passed out at occasion in Ejigbo witnessed by Governor Oyetola during which he reiterated his commitment to ensure security of lives and property of the citizenry.
Also, the state hosted the Osun State Sports Festival which had full participation of talented youths who showcased their sports prowess and recorded a substantial success. The fiesta was part of Governor Oyetola's youths development plan aimed at making a new generation of productive youths to the larger society.
Just this week, Governor Oyetola's devotion to improved lives of pensioners was further manifested with release of funds to pay pension arrears to about 1,501 retirees. A sum of N300 million was released according to a statement issued by Head of Service, Dr Festus Oyebade, notifying public that "the names of selected retirees has been posted on the notice board of the Ministry of Information and Civic Orientation, State Pension Bureau, Local Government Pension Bureau and the Office of the Head of Service."
Barely 24 hours afterwards, however, a group which claimed to be contributory pensioners took to the streets of Osogbo carrying placard and singing offensive lyrics against the government. They alleged nonpayment of their pension arrears.
Leader of the group, Mr. Oyadare Gbenga, told the media that the government owed pensioners N50 billion in accrued rights and contributory pensions, asking Governor Oyetola to seek aid from Abuja or credit facility to settle their entitlements.
He said, "We cannot continue to let our people die due to hunger and lack of money. Our accrued rights, which is our entitlements before the commencement of the contributory pension in May 2010 and the monthly contributory pensions are yet to be paid, five years after retirement."
But Commissioner for Information and Civic Orientation, Mrs Funke Egbemode, said the government had paid a sum of N40 billion since it came into office, adding that arrears inherited from the previous administration had been, thus, reduced.
Assuredly, Egbemode also said that the government had invented a strategy to ensure that those under the Contributory Pension scheme, and whose entitlements are from N100, 000 to N500,000 were paid up to December 2020.
"Also, we have taken on those from N501, 000 to 1millon, N1m to N1.5m and N1.5 to N2m and we are not relenting. In the last two months, we have paid over 300 Contributory Pensioner. From 2018 to date, we have expended about N40billion to cater for our senior citizens. This is a demonstration of love and commitment to our senior citizens and we won't relent. Rather than resort to civil unrest, we appeal to our senior citizens to show understanding and be a little more patient with Government." She appealed