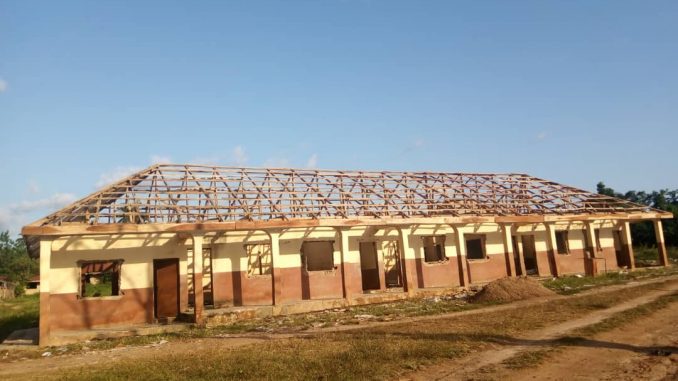 The State Universal Basic Education Board (SUBEB) and Senator, who currently represents Osun Cenetral Senatorial District, Dr Suraj Ajibola Basiru, have answered long prayers of teachers, pupils, parents and old students of the Muslim Grammar School, Oke Osun, Osogbo with the ongoing construction works in the school premises.
While the SUBEB is renovating two blocks of four and three classroom each, Basiru is also building a two blocks of three classrooms as parts of his constituency projects.
.The Tabloid.net learnt that the two buildings, erected at the back of the principal's office, are 10 meters apart, and each has reached lintel level, waiting to be roofed.
Chairman of the school governing board, Alhaji Kayode Adebisi, some days ago, led a member of the Old Students Association, Mr Akeeb Ibrahim to the school where they expressed satisfaction at pace of work done so far. In their company was the immediate past Principal of the school, Alhaji Sanusi Akinlabi, who had shown commitment for development of the school.
Adebisi said, "We set aside last Sunday to visit the school to assess the level of development of the school and stages of completion of the two projects. What we met on ground really met standard and we are grateful to both SUBEB and Senator Basiru.