For a state in desperate need of consolidation after 27 years of creation by the General Ibrahim Babangida regime in 1991, a workaholic captain was desired to fly the state to a safer destination. And that is what Governor Adegboyega Oyetola's past three years symbolize in Osun State, despite a handful of natural and man-made hurdles which he needed to scale.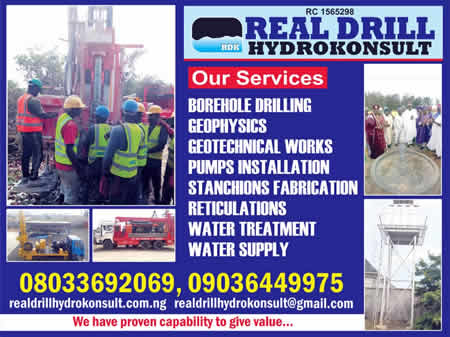 Inaugurated on November 27, 2018 after a keenly contested governorship election with the hard-fighting Peoples Democratic Party (PDP) candidate, Senator Ademola Adeleke, Oyetola has since proved to be one equipped with a right capacity for the Osun State Government House, in terms of his quick adaptation to complexities of governing the state.
He demonstrated a full grasp of public pulse in respect of public secondary schools, which, for instance, had been stripped of their individual identities by administration of his predecessor, Ogbeni Rauf Aregbesola, which scrapped the national educational policy of 6-3-3-4 for 4-5-3-4 and got old students associations of some of the schools raising eyebrow and calling for reversal of the policy.
Oyetola answered their prayers and revert back to the status quo in the last quarter of 2020, a decision, which earned him applause, even from those who did not cast their votes for him during the tension-soaked governorship election.
While featuring at a News Agency of Nigeria (NAN) programme in Abuja, the governor made case for the policy reversal and said it was government's response to public demand and realization that the old policy was antithesis to national policy.
On assumption of duty, he said his government examined what he called totality of the government during a thank-you tour round the state where he received demand for the change of the single uniform policy.
''They believed it was not a popular decision. And I was getting reports from security agencies that the single uniform policy was encouraging cultism and other vices. They were unable to know who and who committed what? In that case, everybody is wearing the same thing, so they commit crimes and disappear," he said.
Oyetola also revealed that his administration assigned the Department For International Development (DFID) to conduct fact finding on citizens' demands, result of which was public condemnation of the policy
"In any case, when I wanted to contest in 2018, I was taken to task on this same policy. I told the people then that no policy is ever rigid. Policies are meant to be reviewed constantly, so if people say they don't want it, why not? We will look at it.
"And that was exactly what we did in this case. Mind you, it was not a unilateral decision. We set up a committee of highly respected professionals, especially professors of education, to help us look at the totality of our education sector and its policies, and come up with recommendations.
"These are the likes of Professors Olu Aina, Ibidapo-Obe and others; they came up with these recommendations which are part of what we are implementing. They said the single uniform policy was not assisting us in any way and that we should reverse it and that was exactly what we did," he stated.
President of Old Students association of the Baptist High School, Osogbo, Mr Olaide Adedokun was appreciative of the development and painted Oyetola as a listening governor. Adedokun issued a statement wherein he expressed joy of his association and added, "We are particularly glad for the reversal to the 6-3-3-4 education system, reversal of the single uniform policy as well as the review of the policy of mixing students in schools meant for single sex."
Chairman, Governing Council of Muslim Grammar School, Osogbo, Alhaji Kayode Adebisi also gave kudos to Oyetola for what he called return of a true face of his alma mater, which was distinct with its white and black uniform introduced by the school's Principal, Alhaji Ajadi Badmus in 1980. Adebisi said the reclassification of school by Aregbesola administration did not to take cognizance of emotionally bond which old students had with their former schools.
"Even till now, whenever I pass through the Fountain University, which currently occupies the original site of our school, I feel some kind of pinch that I can no longer go and visit and relate with those historical spots where I started off my life journey. But since the substitution is part of development of my hometown, it is good. I only say this to show extent of emotional connection old students have developed in their schools," he lamented.
In addition to that, a group of traditional rulers under umbrella of Osun Conference of Traditional Rulers, also commended Oyetola, relying on a communiqué which they issued after a meeting hosted by the Aragbiji of Iragbiji, Oba AbdulRasheed Olabomi.
The Alaafin of Oyo, Oba Lamidi Olayiwola Adeyemi, has been guest of Oyetola in Osogbo and Oyetola's country home in Iragbiji during which he dropped some complimentary words for his host with a view to encouraging him on need to use his wealth of experience in changing fortune of the state.
Oba Adeyemi told The Tabloid.net about antecedent of Oyetola in Lagos State Government before he returned home and served as the chief of staff to Governor Aregbesola.
"Governor Oyetola is level headed, and that is one character traits of brilliant people. He is versed in public service, and I once told him to use his experience in economy to help the state attain a better stead, financially because I don't think Osun State is that rich, in true sense. I know he was one of those technocrats who put heads together to help Lagos State out during the crisis over local government allocations seized by the federal government," he said.
Aside individuals, corporate organization too were enthralled by Oyetola's attitude to governance. Three of the organisations are Lagos-based Champion Newspapers, which declared him as its both Governor of the Year and Man of the Year in March; Business Day, Best Governor of the year and Blue Print, Governor of the year in April.
His choice, management of the Champion stressed, influenced by his outstanding performance, following a selection process, which gave him the crown among other nominees to encourage him to continue on the track.
The Group Managing Director/Editor-in-Chief, Champion Newspaper, Dr. (Mrs.) Nwadiuto Iheakanwa justified the award with reference to Oyetola's accomplishments in office.in the last two and half years.
. "Why did we do this? We did so because it is the will of God to have a Governor like you that has been doing great things. In two years down the line, the people of Osun have a lot to celebrate about you. Is it the road network that they are enjoying and flyover that you are building which I saw for myself while coming, among other infrastructural developments springing up across the state," she said.
She added that the management entered the state and did independent findings particularly from an average man on streets, result of which compelled them to pick him to serve as a model to other public office holders.
"It is good to know that your administration has maintained peace. We don't hear about any fracas or people doing things that are awkward. We equally recognised the role you played to ensure peaceful management of the crisis of Ladoke Akintola University of Technology.
"Your express approval and prompt implementation of minimum wage which your administration had commenced the payment is also a great achievement. As we all know, even up until now, most States haven't implemented it.
"It is worthy of note that you are paying the minimum wage, and sometimes when I look at the infrastructural development you have done, I wonder how you manage to do all these based on the meagre resources that come in. Indeed, that shows that you have your people at heart and you are conscious about their welfare and well-being," she stated.
However, in spite of goodwill, which has trailed his administration, Governor Oyetola is unfulfilled as regards the state of the All Progressives Congress (APC) on the back of which he rode to the Government House. Although it was another bright result for him after the state congress elections held in Osogbo on October, 16, he expressed much concern on the cracked wall of the party as a faction, tagged TOP, had a parallel congress at a venue called Ladsol axis of the town.
Apparently determined to see an end to the crisis, Oyetola told the Prince Famodun-led state executive of the party to work on reunification of members. In his remark inside the Osogbo Township Stadium after the congress, he declared, "I urge the newly-elected executives to ensure reconciliatory process. We cannot rule out the fact that some members are aggrieved for one or more reasons, but this is nothing out of proportion. We remain one united family, and we remain focused on delivering unprecedented progress and development to Osun."