While the public was eagerly looking forward to the 10th year remembrance of the late Fuji music icon, Dr Sikiru Ayinde Barrister on December 16, 2020, news emerged that the no love lost between a front line Fuji music act, K1 and Barrister's immediate family had been put out.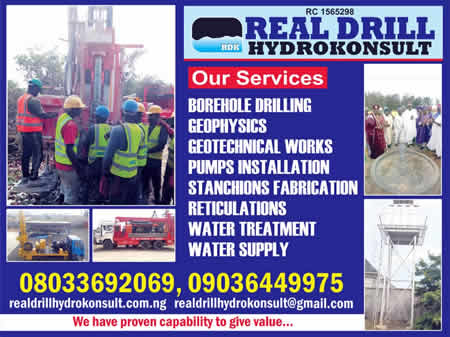 The Tabloid.net gathered that a veteran Juju musician, Evangelist Ebenezer Fabiyi famously known as Obey was instrumental to the truce held in his Ikeja, Lagos residence on Tuesday December 1, 2020 in the afternoon. Obey was joined by an associate of Barrister, Otunba Adisa Osiefa, who was said to have usually played a key role in Post-Barrister affairs, especially among groups of fans clubs.
Fuji Musicians Association of Nigeria (FUMAN) also had its representatives at the reconciliation meeting during which all parties stated their grievances and readiness to bury the hatchet.
K1 would thereafter hit the social media to confirm the development and principally update the public on his renewed relationship with the family of his boss, apparently mindful of bad publicity which he suffered from March 2017 after he had, before camera lens, stripped Barrister of his acclaimed status of creator of fuji music at a symposium held inside the Airport Hotel, Ikeja, Lagos.
Although the Mayegun was said to have, after the controversy, retraced his step and alleged that he was not rightly quoted, hundreds of thousands of Barrister fans under different identities remain unpersuaded daily treating him like a prodigal child and aligning with any fuji musician on battlefield with him.
Some hours after the meeting, K1 wrote, "To the glory of God Almighty, I am pleased to announce the Family reunion of the Late Dr Sikiru Ayinde Barrister and myself (Olasunkanmi Ayinde Marshal) The MAYEGUN OF YORUBALAND as the Olori Ebi (Head of the family) At the residence of our grand-father Evang. Ebenezer Obey Fabiyi in Ikeja, off Obafemi Awolowo Way in the presence of Alhaji Adisa Osiefa, a bosom friend of the deceased. Also in attendance were the President and General Secretary of Fuji Musicians Association of Nigeria. All children and wives were present physically and via Zoom. This happy reunion signifies the kickoff of the 10th year remembrance of S.A.B coming up on 16th December 2020."
The release unsurprisingly sparked another round of heated debates among Barrister fans, K1 fans and neutral reading public. Most voluble were Barrister fans, many of whom insisted that K1 should publicly declare Barrister as fuji creator and accord him respect due to him at the 10th year anniversary.
However, Otunba Osiefa is ecstatic at the development, especially being one of the two facilitators. He revealed that Evangelist Obey called him in 2019 over a widely circulated visual by a member of Barrister's family, the clip which allegedly insulted the personality of K1. He also said that it took him and Evangelist Obey some time to have the meeting held eventually.
"I can tell you authoritatively that we have got a way forward because we achieved a lot to the extent that we all embraced one another. What we did is what Dr (Barrister) would have done because he did not like trouble at all. We are calling on all fans to let the sleeping dog lies and show understanding to the position of the family, especially as it involves Commander (Obey) and my humble self. There is nothing to gain in endless friction," he said.
The Managing Director of Evergreen Musical Company Limited, Surulere, Lagos, Bimbo Eso is no less excited as she applauded Evangelist Obey for his discretionary intervention resulting in the end of the feud.
Eso, said the role Evangelist Obey had played was in accordance to Yoruba maxim which says the elders cannot be in the market and allow kids to be humiliated. She also commended the family and K1 for their willingness to see to the end of the rift, saying all of them had truly immortalised Barrister.
"What Baba Obey has just done is a right approach on conflict resolution in memory of Barrister who did his best to promote fuji genre in his lifetime. It is good when living icons settle differences among the young musicians; this helps the music industry to grow. They cannot afford to be rivals for ever. K1 is a second generation of fuji genre behind Barrister and Kolington, and he has done so well in expanding the base of fuji music and giving opportunity to the third and fourth generations coming behind him. It is good to give Barrister a befitting 10th year remembrance, and this development is a sign of what to see," she said.
Otunba Osiefa and Esho' joy notwithstanding, some fans are still suspicious, alleging that K1 was a smart one who knows what he wants and how to get what he wants. They further alleged that the IjebuOde-born was the brain behind the meeting to score point at the 10th year anniversary of Barrister.
An administrator of Barry Black Votary Fans, Aare Azeez Akintunde expressed reservation on the development, asking "how are we sure he is not going to stab us? This man is known for his ways. Sincerely, the meeting is a good omen but I am afraid he may be up to something."
Another fan, who gave his name as Wakil Adeoti, said he had followed K1 since 1987 and understood what he could do, in terms of achieving his objective over issues. "He is a clever man who can do anything to get his goal. I like his music, no doubt about that, but I don't like the way he treated Barrister who inspired him to be a musician," he said.
But to douse the tension in the air, the Europe-based heir apparent of Barrister, Alhaji Rasak Balogun has also issued a statement on behalf of the family, seeking fans understanding and also appreciating their commitment to the name and legacy of his father.
He explained that the peace meeting was called and held in good faith to further project the name of Barrister in face of regular controversy associated with it since 2017 when the Lagos Airport Hotel incident occurred, adding that the overriding philosophy of the peace meeting was premised on what Barrister stood for as a man who worked and struggled for peace.
"If he were to be alive today and the same scenario as incumbent played out, he would be all out for peace. We are guided by this spirit. More so, we know that every conflict must have a resolution. The intervention of our elders of the calibre earlier mentioned made it a fait accompli. Barrister himself cannot contradict any of these great peacemakers.
He promised that representatives of the leadership of all Barrycentric groups and stakeholders would be invited to another meeting to demonstrate the family respect for their sacrifice since December 2010.
It was learnt that the meeting to be presided by Obey had been earlier scheduled for Saturday December 5, 2020 but had to be rescheduled till next week.
A prominent fan, who enjoys a wider reach among fans groups, Asiwaju Ademola Adesingbin, confirmed the rescheduled meeting and urged fans to sheath their sword, according to him, for the sake of Barrister whom they all profess to adore.
The UK-based Adesingbin also applauded Evangelist Obey and Otunba Osiefa for their concern over the feud, failure of which, he revealed, the matter would have degenerated in contrast to what Barrister spent his music career to preach.
"We fans should pick lessons from lyrics which Barrister has left for us. We have shown the world that barrister is succeeded by loyal, not fanatical, fans. We are fans who have committed our resources to propagate Alhaji Agba because we derive values in his music. Personally, I am happy that the matter is resolved now. No one is interested in fight but Barrister must be given his rightful place in history as one who sacrificed to think before he invented his fuji music," he remarked.