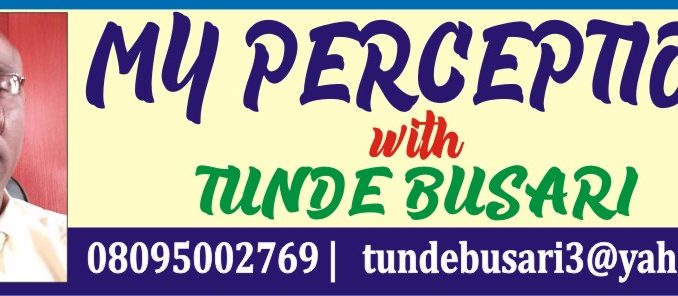 While I was observing what to be called self-isolation to meditate and reflect on the global occurrences, I had a companion in this man, Jim Ovia, the founder of the multinational Zenith Bank, who opened his door to me to have a peep into his journey from his Agbor, Delta State, home town to almost all continents of the world.
About three years ago, I had reason to publicly take on a speaker at a seminar in Badagry, Lagos State. The man pinched me with his loose illustration which painted the Afro-juju creator, Sir Sina Peters as a prodigal son comparatively to Ovia. It was trending then on social media a piece which was advertising that SSP spent N20 million to build his Iju bungalow, the same amount which Ovia spent to build his Zenith Bank.
I picked microphone and did a basic economic analysis, which put a lie to that claim. I asked the man if he had ever passed by SSP's house. He was sincere enough to have admitted he never knew the part of Lagos it was located. I asked him to analysis the value of N20 million Naira in 1990 and told him, without being rude but with a raised voice, that SSP could not have made half of that amount in that year.
When my book supplier in Lagos called and told me he had got Ovia's book-AFRICA RISE AND SHINE-for me, I excitedly told him to reserve for me a copy. On January 28, 2020, I took delivery of it but could not read beyond the prologue page. Happily this 224-page book pubished by ForbesBooks, helped me to kill boredom imposed on me by my restriction.
All I should, thus, say is to thank Ovia for writing it, despite the fact that he had no inclination. His preference was to write accounts of his businesses and business transactions with a view to inspiring young and old entrepreneurs on how to reach their target goals in corporate world.
Unlike that fake news concocted about his seed capital for Zenith Bank, Ovia laid it bare that the fund-$4 million (N20 million)-(to obtain bank license) was raised from a group of shareholders, even though he did not disclose their identities. If, in addition, you care to know the history of internet technology in Nigeria and his connection with that history, Ovia revealed the secret. He also revealed his first contact with computer in 1975 and how, as a Business Management undergraduate in the US, he would sneak into Computer Science class to steal knowledge.
In his 2018 book, I see a humble but corporately aggressive man, who knows what he desires and what he requires to get what he desires. To him, every obstacle is opportunity to make futher exploration, speaking to Nigerians nay Africans that our known and veiled limitations are not enormous enough to be defeatists. Africa is a continent where untapped opportunities reside, regardless of claim of bad leadership.
Of course, I have my objection here, knowing the impact of leadership in managing human and natural resources well to grow economy. However, I want to concede, looking inward and seeing ingenuity and business acumen being displayed by Nigerians at different levels. Ovia, who spent his youth service year to sell old fix-up cars in Lagos, writes: "The path to success is accessible to every young African person, regardless of background, family income, or education. This has been said many times, but I repeat it sincerely now-If I can do it, yu can, too."
This conclusion still is open to debate given the harsh economic climate now, a contrast to his formative years, which were more friendly. But one thing that easily sets man back on path to his goal is failure to tame his doubting mind. Go and read Ovia's book first and thank me later. I used to have an account with Zenith Bank when I did not know Ovia beyond his picture on the wall. Now that I know a bit of him and the origin of the bank, I must open another account first on moral ground and secondly to confirm the story Ovia put together in his book.
Final word: Mr Ovia, on no account must you be tempted to go into politics. The goodwill and global respect you have earned over the year are enough; they will live after you. People like you are not made for Nigerian political terrain where dog eats dog and fish swallows fish for breakfast. There is no big deal in that bestiality to politicians as long as they don't sleep in empty stomach.
The late Chief MKO Abiola, who won the June 12 1993 Presidential elections fair and square but was robbed of his victory, should have tamed his urge; he should have heeded the advice freely offered him reportedly by his wife and spiritual guide. He would have been alive today. But if you, Mr Ovia, decide to dive into politics water, I cannot guarantee your return to the bank of the river.