His Eburu Adekunle Yoruba Cultural Renaissance is hosting second edition of its Oriki Yoruba Festival on December 11, 2021 in his domain in Osun State. The Eburu of Iba, Oba (Prof) Adekunle Adeogun Okunoye (Oyedeji II) seems to be set to surpass success recorded in the maiden edition in 2020. In an interview with The Tabloid.net, he exudes more confidence that his guests will be treated to variety of chants by talents drawn from different corners of Yoruba land. Excerpts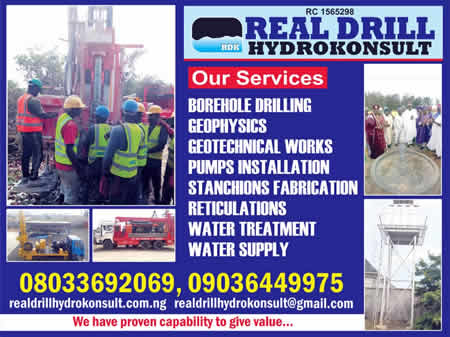 Why are you so passionate about this Oriki Yoruba Festival?
Who should if not me? Have you forgotten my status as the custodian of custom and tradition of my people? Then what do you call this I am doing? So, there is nothing special about it than I am investing more passion into it without pretending to be a Christian or a Muslim; it is purely about preserving and promoting our culture, and I am happy that other traditional rulers are doing the same thing.
Did you just say it does not conflict with your faith?
What are you really talking about here? Which faith? I am talking about reviving our cultural heritage which is known to be suffering gross erosion and you asked about faith. Look, we are not talking of religion now. That could be divisive and a setback to what we are doing. This event is an all-encompassing platform where Muslims and Christians come together to identify with their root.
What informed your choice of resource persons?
My choice of resource persons is based on connection of these people to the programme. For instance, Professor Siyan Oyeweso is an erudite professor of History and currently Director of the Centre for Black Culture and International Understandings, Osogbo. He is the guest lecturer at the Oriki Yoruba; it is going to be a special day in lba, when we are going to celebrate Yoruba chanters and their chanting experiences. Oloye Lekan Alabi, the Ekefa Olubadan, needs no further introduction with his antecedent as promoter of Yoruba culture. Combination of all these people will give the programme the intellectual flavor to attract relevant people. You would agree with me that the symposium on innovation in city governance and monarchy is out to change things and make our school pupils involved in our culture.
How do you mean by relevant people you just mentioned?
I used the word loosely to mean those who are supposed be there to add more value to the programme. Without sounding immodest, I think, one should be able to define context within which one intends to achieve a certain thing. There are some people who cannot relate with this kind of cultural event now, but, by and large, it is one of our aims to restore the lost glory of our cultural heritage. Due to my exposure to the wide world, especially to the Western countries, I realized we cannot be more westerner as those people; what we need to do to arrest their attention is promotion of our culture, which appears new and fresh to their mind.
Where do you intend to go from this edition?
As you can see that this year edition is a step forward from that of the maiden edition; this should give you an idea of my determination to put Eburu in limelight permanently through this positive development which is meant to broaden world appeal to Yoruba culture. If this is the only thing for which Iba is known globally, I am fulfilled and happy to be the architect. This is 21st Century when traditional rulers should think out of box on different ways to impact significantly on their towns and communities. We have to confront the reality and see how to cope with it. Coming to the throne means we have decided to serve the general interest of our towns and communities. When you talk of general interest, you talk of what binds the whole people together, and that is our custom and tradition. Till today, regardless of religion you profess, when it is time to observe certain traditional rite, you see everybody complying. Why do you think they all comply? It is because of their understanding of the significance of that rite. Afterwards, everybody may return to church or mosque but they would have first honoured the town. If you are an Oba, you cannot afford to discriminate against one religion in favour of the other. You belong to all religions same way you are father to all politicians, irrespective of political parties they belong. You must open door of palace to all and pray for them.
I have seen you in some very colourful attires, all of which looked good on you and indeed suggestive of your taste. Are you fashionable?
What a question! Beauty, they say, is in the eye of  beholders. I don't think I am in the best position to tell you whether I am fashionable of not. But I know what is expected of me as a traditional ruler who must be conscious of his appearance, especially in public. I have said it that this stool comes with loads of responsibilities, none of which we shall be found wanting of. I love to look good in whatever I put on-be it traditional wears or western. Let me, finally, take your question as a compliment if it is your sincere assessment of my look.
How do you find this status viz-a-viz your academic attainment as a professor of many years?
There is no big deal in combining the two if one is serious about how one organizes himself. God has been kind to me that I am able to balance the two with none suffering for the other. We have to come to terms with the current life, a contrast to ages when traditional rulers were expected to stay back in the palace forever. While I am not advocating for traditional rulers to be involved in shady deals, I encourage us to earn legitimate income to earn respect of our subjects who would always come for one's assistance or the other. And when they come and you beginning to tell story of tortoise and its wife, they are disappointed forgetting you are traditionally sentenced to the palace.
Let's take a journey back to your childhood.
That is a long journey which the whole edition of your paper cannot contain. I think the best way to answer this question is that I had a childhood experiences which prepared me for my adult life. I was a brilliant pupils, with a special attention for numerals. I had a group of friends with whom we enjoyed those days as expected of people of our age, especially in secondary school to college of education to the university to the US from where I returned home to the palace. You can see that trend is interesting.