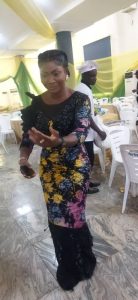 This lady commissioner in Ogun State is a disappointment! Walai Talai. I swear. I can swear by Ogun the god of Iron. And also reinforce it with the thundering act of Sango. And ready to stoke the spirit of Osun — Oreyeye ooo.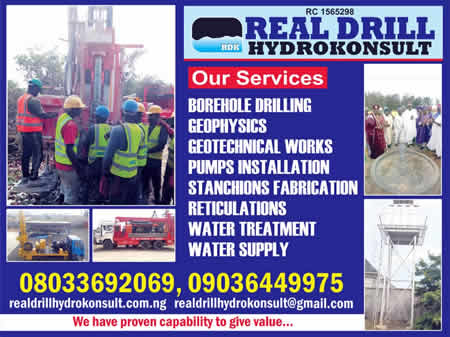 That this young lady who Governor Dapo Abiodun picked as the State Commissioner for Arts, Culture and Tourism is nothing but a bundle of disappointments and an ugly embarrassment to some of us
Honestly, I have sworn to heaven not to call public attention to a misdemeanour of our public and political appointees again.
This is because some of the readers like you will not be patient enough to read this article till the end before asking for my head on a spike
However, just because of the spirit of Olumo Rock, which I have been conversant with since 1978 and the value of Omo Ogun Iseya, I will not refrain from exposing how this lady Commissioner disappointed and embarrassed us at a state event on Saturday in Abeokuta, Ogun State. Yes, Hon Adijat Adeyeye, who is unfortunate to be the Ogun State Commissioner for Arts Culture and Tourism.
This young lady was not only an embarrassment to me but also to all the guests who were participants and who joyfully enjoyed themselves at the State Banquet held by the Governor of Ogun State, the handsome Prince Dapo Abiodun in honour of the super music legend, Pa Jimi Solanke who clocked just 80 years on Earth. An event powered by Bimbo Esho, that resourceful music promoter.
Honestly, the way and manner that some Governors in Nigeria picked who becomes the state commissioners are sometimes baffling and shocking. Many including myself believe that the post of a Commissioner should be occupied not by reasonable ordinary human beings but by people who should behave like Lords of Manor and Queens who are grossly deficient in social and cultural etiquette.
Definitely, not for ordinary men and women who will compose and conduct themselves as servants of the people who will not behave like heavenly beings or spirits who deserve to be worshipped, feared and awed.
For, the modus operandi and behavioural patterns of this lady called Adijat left many mouths to wag and led to inquisitions being raised about where on Earth Gov Dapo Abiodun fetched her and made her a Commissioner.
And if you believe I am here to lie against her about the unexpected behavioural pattern she exhibited at the Banquet held at the June 12 Cultural Centre which has been gorgeously renovated by Gov Dapo Abiodun you can make findings from some distinguished Nigerians who witnessed the occasion like Onipara of Ipara, High Chief Lekan Alabi, Yemi Shodimu, Mr Tunde Odunlade, Mr Tunde Fagbenle, journalist Kayode Adedeji, Penpushing, Dapo Falade, Omo Onikoyi, Tunde Busari, (The Tabloid.net) Eda Oto, Oreofe Ojo – Lanre, they will all testify that this lady Adjat the wife of Adeyeye is nothing but a Commissioner without the mindset and style of a typical Nigerian Commissioner.
I also wonder why and how she should descend so low to the level of exchanging pleasantries with almost every guest. Apart from being an Honourable Commissioner for that matter, this lady has many other values that should have made her swollen-headed and arrogant.
And the fact is that when you talk of natural beauty, this lady is blessed with an awesome face, hence some were disappointed that she did not apply pancake or foundation, yet she looks so delectable and charming. When it comes to elegance in gait and body movement, this lady is royal and imperial that no man will not have a return look at her.
And if you are also wondering about panache, this lady Is stylish and glowingly fashionable in her common adire which looks so great on her as if it was designed and sowed from heaven to fit her fragile letter 8 structure perfectly.
Do you want to talk about glamour, she offers the best as her face is ultra charming and lured other faces to see an inhabitant of Planet Venus paying a brief visit to planet earth. And come to think of it, she is quite intelligent and deep as I witnessed her interaction with some members of the Press and bloggers who interrogated her on issues bothering Culture and Tourism, particularly, the African International Drum Festival. Her brilliance was displayed when she analysed why the State was not able to hold Drum Festival for two years running now assuring that 2023 would be a year to watch.
Her spectacular mode of delivery and logical presentation of facts on these issues dismantled any preconceived misconceptions that any of the news hawkers must have had against Governor Dapo Abiodun.
It is a lady with this kind of high-level virtues and attributes and who is also a Commissioner that found it so easy and lovely to kneel, greeting both young and old and cheerfully exchanging pleasantries with guests. But as that was not embarrassing enough, this lady commissioner refused to bow to folie de grandeur, the stupidity of greatness to conquer her sense of reasoning and acting at the event where the Deputy-Governor of the State was present.
She messed all these up by not only being humble but by refusing to sit on the revered high table meant for people like her just because she wanted to make sure every guest was comfortable and satisfied.
She also transgressed seriously by actively supervising and coordinating menu service which enabled all guests to be well served without anyone going home with the complaint of not having enough to eat and drink, although there was no Red Label!! She ran foul of the usual practice where a commissioner of her status is expected to sit down on the high table dishing orders to her subordinate.
How dare she enrolled with the ushers to welcome and ensured that guests are seated properly, accordingly and comfortable as well?
Is it not an embarrassment that a whole Commissioner will be the person inviting her directors and staff to join her on the dancing floor to appreciate the man of the day, Pa Jimi Solanke?
Is it not a disappointment when a whole Commissioner of Culture and Tourism is courteous, simple and down-to-earth always ready and willing to engage anyone eager to understand the tourism advancement in Ogun State?
Is it not an embarrassment that a whole Commissioner and a beautiful lady for that matter will be so unassuming, accessible, open-minded, proactive, pragmatic, confident, analytical, reasonable, prescient, rational, sensible, and wholesomely cultural with potent passion for her assignment? Is it not an embarrassment for the lady Commissioner to know her onions and have people testifying to her commitment to duty and her shining mannerism of humility, modesty and unpretentiousness?
According to Mary Oso, an aide of the former Governor of Ekiti State," Oh, this lady is a very active and creative thinker. Never knew she's now a commissioner.' A response to a post of Adijat Adeleye on Facebook. Is it not an embarrassment for Ogun State to have one of her commissioners whose deeds and acts cultivate love, respect and admiration for the State?
Is it not an embarrassment for the Ogun State Governor to have Adijat Adeyeye, the Honourable Commissioner for Arts, Culture and Tourism whose conduct and behavioural pattern have added value and shored up the image of the State?
How I wish that Ogun State Executive Council can have more commissioners who can be sources of embarrassment like this diligent, dutiful and resourceful, Hon Adjat Adeyeye, the Honourable Commissioner for Tourism in Ogun State.
OMG! I forgot to obtain the contact of this lady who is definitely from a good home, where she was thoroughly brought up in good manners and who must have also brushed herself up in refined etiquette!
Ambassador Wale Ojo-Lanre writes from Ibipeju Oniru Chamber, Upper Ogudu River, Irede Estate, Temidire, Usi Ekiti, Ekiti State.
+2348033490986.