We could have rolled out the drums for our one year anniversary and given out awards to some figures but we successfully resisted the compelling fragrance of that urge. We chose to be sincere with ourselves, for we unanimously considered that it's not yet time to hit dance floor. We wear the shoe and know where and how intensely it pinches.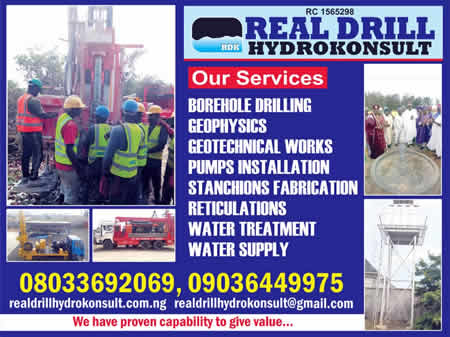 The river we have crossed in the past 12 months was extremely deep but it was not unanticipated. Excitements, disappointments, accident, staggering and frustrating cost of production are our experiences. It took only grace, a pure grace of God to cross to this new beginning. One day, I hope to do a book to give a comprehensive account of this perilous adventure starting from use of newsprint to bond and finally to gloss papers which brings out the best colour of our pictures.
An evidently worried and sympathetic friend recently offered what sounded to me as a genuine suggestion. I told him the hidden story behind TheTabloid.net on paper, despite inability to raise the required seed capital. It's a dream of childhood when one would pick any copy of 'Daily Times' (all newspapers at newsstand were Daily Times to my poor, innocence mind) anywhere I found it and religiously go through those tiny letters with my limited comprehension of what those letters and black/white pictures were telling me. It's story of visualising a future in which I would also publish my own fine Daily Times for others to read and enjoy and keep.
Today, we thank God even though we're not there; not even near the dream but we have left the tarmac, and our destination is in sight. That's why we need your support, in terms of advert/supplement patronage.
Two nights ago, Akogun Tai Oguntayo, also a publisher in Ekiti State, where he currently holds a political office, shared his stories with me, graphically recalling the downs and the ups and other variables involved in getting papers to and off the press. Oguntayo, whose path and mine crossed at the Saturday Tribune in the early 2000s, gave kudos to TheTabloid.net for the dogged determination he had since seen in us.
But beyond clapping, we also need oxygen to breathe to live and to deliver our promise. I thank the Olu of Itori, Oba AbdulFatai Akorede Akamo, I thank Alhaji Debo Badru, I thank Alhaji Ajadi Badmus, I thank the Iyaloja of Oyo State, Alhaja Folashade Abeo, I thank Professor Siyan Oyeweso, I thank Elder Johnson Akinniyi, I thank Alhaji Najeem Ajani, I thank Oluomo Sunday Akere, I thank Chief Adegboyega Awomolo (SAN) and his wife, I thank Engineer Ademola Aletan, I thank the Ekefa Olubadan, Oloye Lekan Alabi, I thank Mogaji Moshood Akere, I thank Alhaji Ademola Adesingbin, I thank Alhaji Bayo Akande, I thank Engineer Idowu Adedoyin, I thank Mr Sam Akinrole, Barrister Dolapo Okunnuga,  and others who have a direct impact on TheTabloid.net.
It is a promise that we shall not fail to deliver as more clients come our way and windows of more opportunities open to us. Those friends, who ask questions and offer what lawyers call pro bono counsels, are equally appreciated for your loyalty to the course. We are indebted to Mr Sakiru Agbaje for his expressive zeal. God bless the late Dr Sikiru Ayinde Barrister clone, Hammed Ololade and GIB Concept, for coming up with a dazzling jingle, which also announced our arrival last year.