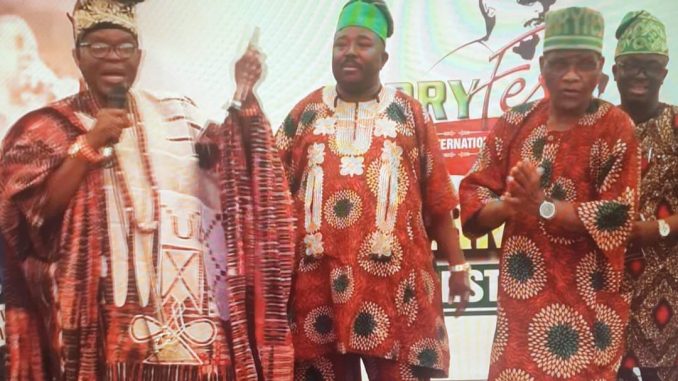 The just wrapped up Barrister Festival, BarryFest, was also a victim of the dreaded Corona Virus, which erupted and stagnated the global socio-economic life in 2020. The event, designed to memorialise the late Fuji music idol, Dr Sikiru Ayinde Balogun (Barrister), a Member of the Order of Federal Republic of Nigeria, was first scheduled for July 2020 or thereabouts.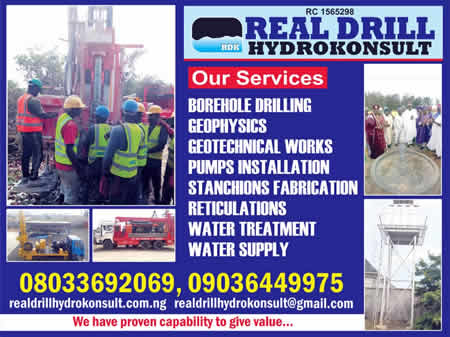 But when Covid-19 lockdown descended on the world, that date became unrealistic, thereby tasking the organizing committee with an additional responsibility to search for a new date, which would be suitable to all members, considering some fans domiciled across the Atlantic Ocean. After some efforts with suggestion by Barrister's family, February 11, 12 and 13, 2022 had the nod, being a few days after Barrister's 74th birthday anniversary.
The Tabloid.net gathered that no fewer than 13 different groups of Barrister fans reached an understanding to organize the joint occasion with a view to broadening outlook of their promotion of Barrister's legacies. That harmony is said to be unprecedented in history of Barrister fans groups, each of which operates independent of one another with a distinct operational structure, including annual commemoration in honour of Barrister.
It was also learnt that the pioneer online fans club, which was founded by a US-based educationist, Alhaja Mujidat Oluwafunmilayo Agbaje, hit social media in 2009 under the name, Chief Dr Sikiru Ayinde Barrister Fans Club. Barrister, at a point, was said to be a member of that electronic gathering, using a pseudo-name in order to save himself a chaos of focus as he was struggling with his failing health.
Sign that the world would witness a historic festival emerged at the Fuji Chamber, Isolo, Lagos residence of Barrister, venue of the Day One event tagged unveiling of the Fuji Music Hall of Fame. Fans from the US and Europe, complemented by their home-based counterparts, were on ground, receiving an array of guests, especially leadership of the Fuji Musicians Association of Nigeria (FUMAN) on whose honour the Hall of Fame was being institutionalized.
A wall of the living room, which hosts the tomb of Barrister, was carved out as a monument on which are engraved names of fuji musicians, starting from Barrister. Though not all fuji musicians made the list, BarryFest planning committee explained that subsequent editions of the event would witness additional names because, according to them, space available could not contain all fuji acts in Nigeria and diaspora.
President of FUMAN, Alhaji Sikiru Ayinde Agboola made history as one honoured to perform the unveiling amidst ovation by an enthusiastic crowd inside the place. The president, in reaction to Barrister's heir apparent, Alhaji Rasak Balogun's protest against low presence of fuji musicians at the event, made a case for his colleagues, not in attendance; he justified their absence on the premise that weekends were official business days when fuji and other musicians honour their respective engagements within and outside the South-west.
Agboola further explained that he had pointed it out when he received the official invite and also recalled his daughter's wedding in 2021, which only two fuji musicians witnessed, despite his status as the national president. He also remarked that he discussed the same subject with President of the Ayinde Barrister Legacy Club, Barrister AbdulGaniyu Bello in 2019 edition of Barry Day held at Eko Club, Surulere, Lagos, craving fans understanding of fuji musicians' constraint in recording mass turnout at Barrister fans' occasions. Despite that, however, Alhaji Mikky Adisa, Alhaji Taiwo Ololade and members of Barrister band marked their presence.
Success of the Lagos event spilled over to the following day, which was scheduled for Gala Night at the Ilaji Hotels and Sports Resorts, Akanran, Ibadan, where fans had booked 80 percent of rooms in the facility. It was a tough battle for other willing fans to get more rooms, a situation which compelled the unlucky ones to pass the night inside their vehicles.
Although the much advertised Gala Night kicked off behind schedule and on an uninspiring motion, it peaked later with arrival of more fans who were apparently hungry for such gathering to hang out and mix with other fans they had never met in persons.
Some members, including Alhaji Rasak Moruf, at a point, almost gave up hope on the Gala Night after hours of waiting without a clear image of venue. However, they all passed complimentary remarks after the organisers coordinated what turned out a night of fun characterized by audio and video play of Barrister music under a convivial atmosphere and camaraderie at a place called Bush Bar.
Moruf retorted, "Any shortcoming we encountered should be overlooked owing to the fact that this is the first of this festival. There is room for improvement at other editions. My point is that we should commend the planning committee for getting this far. I must confess that I enjoyed myself, especially meeting new faces who are also fans of Barrister and leaving their homes to honour him at a remote area as this place."
The grand finale, which was staged the following day, saw a remarkable presence of eminent figures from different states of the South-west, joining hundreds of fans who appeared in a customised Ankara fabric. Among dignitaries who graced the glamorous occasion included Wife of Deputy Governor of Oyo State, Professor Bolanle Olaniyan, a special Adviser to Oyo State Governor, Engineer Seyi Makinde, Honourable Ademola Ige.
Also on the exclusive list of guests were the Ekefa Olubadan of Ibadan, Oloye Lekan Alabi, a former Secretary to Oyo State Government, Oloye Sarafadeen Ali, Mother of Speaker, Oyo State House of Assembly, Chief Tina Ogundoyin, Wife of the late politician, Chief Bosede Adedibu, a movie producer, Mr Tunde Kelani, the Osi Aare Ona Kakanfo, Chief Ganiyu Kayode Balogun, Mogaji Gbolagade Akere, two notable Nollywood stars, Alhaja Taiwo Hassan (Iya Awero) and Mr Kayode  Olaiya (Aderupoko), On Air Personality, Alhaji Gboyega Lawal and a host of others.
After a brief sermon and tribute by an Ibadan-based Islamic school proprietress, Alhaja Kaola Amoda Rufai, the dynamic compere, famously known as Mr GRA, set the ball rolling for presentation of different categories of awards to musicians such Chief Ebenezer Obey, Alhaji Ayinla Kollington, K1, Alhaji Fatai Isola (Yoboro), Besco Azeez, Hammed Ololade, Media Consultant to Barrister, Elder Dayo Odeyemi, all of whom spoke of Barrister in superlatives and prayed for repose of his soul.
While the presentation was ongoing, audience mood had gone northward; fans and guests had become agitated, visibly thirsty of live performance by the galaxy of fuji acts on standby. Hardly had the last presentation been made than Mr GRA invited Alhaji Waheed Akangbe whose performance was a bridge between the past and the present of fuji genre. Fuji Merenge King, Alhaji Rashidi Ayinde, who came to the occasion with his band members, would later mount the stage and electrify the hall with a track from Barrister's 1982 elpee titled Ise Logun Ise/No More War.
Performance of Besco Azeez, the Ilorin-based who shares physical semblance with Barrister, touched the soul of audience, especially those who were seeing him for the first time. Barrister's singing daughter, BarryTide, was not left behind as she used the occasion to promote her latest CD titled 'Appreciation', a release she dedicated to Barrister fans for their steadfastness.
BarryTide told our correspondent that she got inspiration to enter studio from his late father and her spiritual father, who, according to her, corroborated message she got through her dream. "I am very happy that I listened to the voice of my father, which directed me to go to studio and produce the songs. I am also happy that fans are accepting this little effort. I did it to show appreciation to all fans who spend money and their time in the course of my father," she said.
Dressed in his traditionally simple wear, which betrays his septuagenarian status, Kelani said, "My full name is Babatunde Ayinde Kelani. This name has a very deep meaning, connecting with the name of the late Dr Sikiru Ayinde Barrister.I had wanted to talk about this about four years ago. There is a need for us to produce a film in honour of the memory of the man we are celebrating here today.bolt from the blue of the occasion came from Kelani during his tribute to Barrister. The mover of the respected Main Frame Film Productions brightened the event with revelation that he was already on the drawing board and on the verge of a four-year old plan to produce a film to immortalize Barrister as he had done to the memory of a late Apala crooner, titled 'Ayinla Omowura'.
"I am assuring you that a film will soon come out on Dr Sikiru Ayinde Barrister. In fact, one film will not be enough to document his life and music, but we are starting with this one. I want to assure you that the film will be released in 2023 to commemorate the 2023 edition of BarryFest. And I am imploring everybody and lovers of Barrister to contribute to it. I want it to be a collective effort because the film would be a reflection of the true essence of Yoruba culture and values, as represented in Barry Wonder, in any part of the world."
The Ekefa Olubadan, who was recipient of a special award for his consistent promotion of Yoruba culture, also spoke glowingly of Barrister whom he described as a rare musician in class of the late Sakara musician, Yusuf Olatunji. Olatunji, he revealed, was a friend of his father, and his band performed at his naming ceremony in October 1950.
"In fact, the likes of Olatunji and Barrister come in a century. Barrister records evergreen albums because of this reason. If you listen to Yusuf Olatunji, you feel his presence immediately. That is what we call music, not making noise. I am happy that I know these two musicians and appreciate their talents, which earned them this long lasting fame. Olatunji died in 1978, still his music sounds so fresh. Same with Barrister we are celebrating here today."
Odeyemi, otherwise known as Hunter, was emotional by the event, praising Barrister fans and praying for their progress in life. He said Barrister could not have asked for more with the love his fans was showing to him after his death.
"My experience in entertainment industry as a journalist has not told me that about 16 clubs would emerge to celebrate a late musician as we are witnessing today. It means God really answered the prayers which Barrister often offered to God to preserve his name even after his passage," he noted.
An entrepreneur and Mogaji of Akere lineage of Ibadan, Mogaji Moshood Akere also said Barrister was musician of yesterday, today and future, adding that he was familiar with some fuji musicians to know the place of Alhaji Barrister among them.
"He is so respected that he is always a reference point. This is because of relevance of his timeless songs and beat. I am happier today seeing what is happening here."
A special award was given to Secretary of the organizing committee, Asiwaju Ademola Adesingbin, who was singled out for the honour, according to chairman of the planning committee, Mr Olaide Olawumi, for what he called his selfless service towards the success of BarryFest 2022.
Olawumi said Adesingbin had proved his love for unity among different Barrister fans clubs and deserved honour too.
"Asiwaju was not aware of this award until when it was announced. It was deliberate to show genuineness of the award to the right person whose energy drove all of us to reach this destination. I congratulate him and want to encourage him to continue on that right path," Olawumi admonished.
President of Ayinde Barrister Legacy Club, Barrister AbdulGaniyu Bello said Barrister asked God for what fans were doing after his demise, urging living musicians to also work hard and pray to God for such legacy.
The Chairman, Nigerian Bar Association, (NBA) Ilorin branch said, "It took Barrister special efforts to give Fuji its identity and raise it to music everybody has accepted even beyond Nigeria. If we honour such a man, it is what he deserves."
Barrister's wives and children at the carnival included Alhaja Morufat Balogun, Alhaja Adebisi Aderayo Balogun, Alhaja Bola Balogun, Mrs Yetunde Balogun, Alhaji Abdul Rasak Balogun, Mr Al Maroof Balogun, Hon Shamsudeen Balogun, Alhaja Medinat Baritide.
Honourbale Samsondeen Balogun was appreciative to all fans of his father, remarking "BarryFest is a great and successful event, I am really excited at the turnout. After 11 years the love for Barry is so strong, I am really glad to be a son of a man so much loved by people. BarryFest has come to stay be God's grace."
Old and young fuji musicians also used the occasion to reunite. They were the FUMAN President, Alhaji Agboola, Alhaji Love Azeez, Alhaji Raheem Bokote, Alhaji Nureni Bonanza, Alhaji Mikky Adisa, Saka Danfo, Ramoni Akanni, Alhaji Adisa Owala, Tunde Fadaka,Wasiu Iyanda, Moshood Ayinde, Taofeek Omoowo, Semo Winter, Dele Taiwo Ilorin (Juju)
Sixteen clubs, which collaborated and birthed the BarryFest include Chief Dr Sikiru Ayinde Fans Club; The Ayinde Barrister Legacy Club; Barry Wonder Fans Club; Sikiru Ayinde Barrister Global Charity Organisation (USA); The Barrybrator Worldwide; Barrister Fans Club, Oludasile Fuji, Fuji Music Creator Ambassador Group; Barry Black Votary Club, Barry Wonder Lives On; Mr Fuji Fans Club Worldwide; Barry 4ever Best Fuji Song; Fuji Originator Group; Barrister Entertainment Forum; Mr Fuji Official and Barry Die Hard Fans.
A cross section of members of these groups shared their views on the Barryfest.
Alhaji Alhaji Lukman Badru: "Barryfest event was a dream come true. It was marvelous and second only to Felabration. Hopefully, if we build on this achievement, we will surpass the Felabration in no distant future. We thank Allah Almighty for this feat, while congratulating my fellow Barristas for the unparalleled success. Good morning, haji
Alhaji Tolani Owolabi: "For the fact that it's our first shot; it is wonderful. The predetermined aims of the brains behind it, was achieved and we can get better. Meanwhile, it calls for a serious review. Let's put our plus and minus together, for future reference and improvement. I'm not in support of the bi-annual Celebration; I'll rather prefer it's done, once in 5 years. So, the individual groups can continue with their 'mini-celebrations'
Alhaja Sade Idowu: "All glory, honor and adoration belong to almighty Allah for making the three days BarryFest events successful. We commend all the organizers, Barry fans and the Balogun family for your labour of love in order to keep the memory of the late Dr. Sikiru Ayinde Balogun's alive. May the good Lord bless you all in all your endeavors amen. You might be gone, But your spirit is alive.
Mr Ajisafe Akeem: "I am pleased to have the opportunity to provide my insights and comments on the just concluded Barryfest 2022. It was a world class and laudable event for all Barry lovers across the globe. The event refreshed Barry Wonder in the minds of lovers and it shows that he is still great even in death. Really Barry lives on."
Mrs Akeemot Igbayilola: "It was a memorable event of no equal. I give it to the organizing committee, they are planners worthy of emulation. More blessings; more enablement! May God continually rest our SAB peacefully"
Asiwaju Adesina Omotosho: "Barryfest was a product of very brilliants, intellectuals and appreciative sets of people who truly represent the very virtues that the great Man Dr. Sikiru Ayinde Agbajelola Balogun, Mr. Fuji preached and stood for during his life time as a pioneer of the genre of the music fuji music in Nigeria and all over the world. Absolutely, BarryFest has furthered authoritatively confirmed the ingenuity in Dr Sikiru Ayinde Barrister and ingenuity of all the bodies that packaged and produced it as well as anyone listening to his music or his fans. The program was well put together and has proved to the extent that people who didn't believe that it can be done later regretted their doubting Thomas spirit and vowed to be part of the upcoming BarryFest as this episode attracted socialites, Nigerians in diaspora and government dignitaries.
Mr Jimoh Ademola: "It's a wonderful event that unite Barrister's fans all over the globe in their continues quest to immortalise the Fuji creator. Although there are some lapses which I expected the planning committee for the next editions to correct.
Mr AbdulAzeez Adebayo: "Barryfest is something that we have been looking for long time ago and it came to pass. It was a celebration of a Fuji Icon, Fuji creature, Fuji originality. With Barryfest celebration, definitely we have achieved a lot and can't be wished away. Barryfest is now accepted globally just as Dr Sikiru Ayinde Barrister MFR took Fuji to the world. It's just a beginning of celebration of Fuji Creator
Alhaji Sunny Adebowale: "It was such a memorable event that cannot be forgotten easily. Every fan enjoyed themselves to the fullest. Most Barrister's wives were present including Alhaja Adebisi Aderayo Balogun, Alhaja Bola Erinle Balogun,  Alhaja Morufat Balogun and many more. Barrister's children were led to the event by Olori ebi Abdul Rasak Balogun, Hon Shamsudeen Balogun, Al Maruf Balogun, Alhaja Medinat Baritide and many more. Barrister's family were so happy for what the fans did to remember their father, Dr Sikiru Ayinde Barrister (MFR) and could easily be noticed by their reactions towards everyone there.  Barry Wonder lives on forever, in shaa Allah."
Mrs Bolanle Ibraheem: "The Barryfest event was a big success considering the fact that it was the first time of bringing all Barrister Fans club together under one platform to celebrate SAB, we should keep up the collaboration for subsequent ones."
Mr Taiwo Salami: "It was a well organised event though there were shortcomings. There should have been a well package documentary during the gala event. Timing of the Sunday event was not adhered to. The organisers should have been conscious of people travelling back to their bases on that Sunday. I hope we will enjoy upcoming Barryfest."
Engineer Banji Eleshinla: "We thank almighty Allah who made it possible for us to have a successful celebration. BARRYFEST really mase us understand that Barrister image is larger than what we can imagine, And it really shows people can go to any extent to immortalize SAB. I give kudos to all the organisers and Barry numerous clubs for a job well done. I am sure, the next one will be better than this bcs of the experiences gathered with this first BARRYFEST.
Aare Akintunde: "It was colourful event and I wish we sustain it. More sponsors needed.
Mr Munir Isola: "BarryFest has come and gone but its memory will linger for some time. The gathering was one of the best I attended in recent times. Intellectually conceived, well planned and successfully executed to the grace of Allah Almighty. The love for Ọmọ Agbajelọla and his music by the worldwide fans of Mr Fuji cannot be overemphasized, we came together to give honour to Barry Wonder enthusiastically. The atmosphere at the events was electrifying. The final day was a mini pilgrimage of sort to Ilaji Hotel and Sports Resort Ibadan where the known, the mighty and the unknown in the society flocked together to have some fun."
Arch Idiat Olawusi: "It was successful; members should work hard to sustain the programme."
Otunba Wasiu Adebayo: "Though it was a brilliant concept of unification, the planning committee needs to work on certain areas of defect, which can be a stain to the overall record of the festival. All members must be treated equally as long as they fulfill obligation of the programme. A situation where some members were denied foods and drinks while others were eating and drinking, is not good for such a big event."
Mr Rasheed Olaniyan: "It is a good one and kudos to the committee and all stakeholders for their efforts in making it a reality. However, my first turn off is the location of the program. The venue is secluded and too far to the main road. A program of such magnitude, to me, should be hosted in Lagos and location that is easily accessible to people. Also, I don't know if all those top fuji musicians were duly and timely contacted. Their absence was not good enough and it suggested the committee did not do enough to bring them to the program."