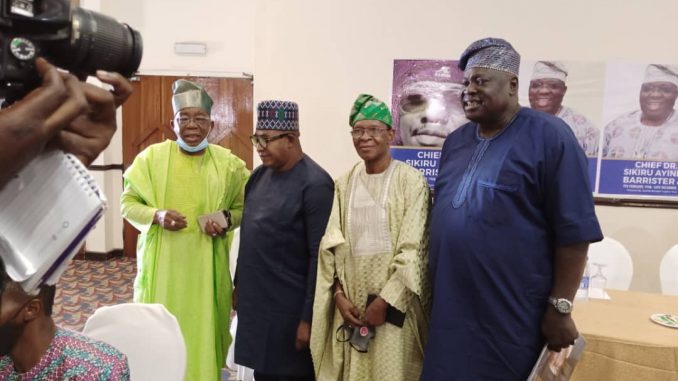 Sheraton Hotel and Suites, Ikeja, Lagos State is reputed for playing host to corporate events and government functions. On December 18, 2020, however, fans of the late fuji musician, Dr Sikiru Ayinde Barrister, under the identity of The Ayinde Barrister Legacy Group, joined the exclusive patrons of the five-star hotel, staging the 10th memorial anniversary for Barrister.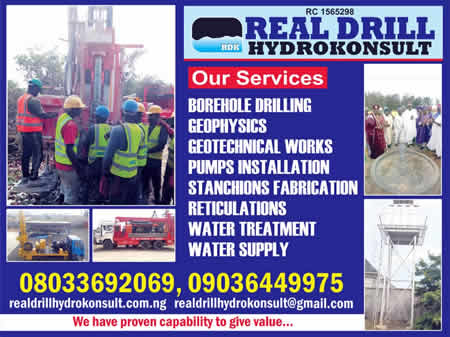 The Tabloid.net gathered that the group, formed in 2012, has been at forefront of immortalizing Barrister with its successful annual celebration tagged 'Barry Day', the last of which held at Eko Club, Surulere, Lagos in February 2020 and attracted eminent personalities who shared the moment with members under a relaxed atmosphere electrified by a live band of Hammed Ololade, a Barrister sing-alike.
The Sheraton event, however, took a different feature, witnessing a special fidau prayer conducted by Ustaz Akeem Ajisafe and  launching of a pictorial book on all events hosted by the group from its first 'Barry Day' in 2013 to the last edition.
As early as 11 am, members, who had traveled to Lagos from different states, had gathered at the venue, awaiting arrival of their invited guests, who also were coming in twos and threes to witness the occasion. Leading on the list of dignitaries who arrived on time were associates of Barrister, Otunba Adisa Osiefa and Otunba Bola Odebiyi including the President of Epe Club, Alhaji Taoreed  Fowosere.
The famous thespian, Alhaji Adebayo Salami, (Oga Bello) dressed in all-black simple attire, was also in attendance and seated on the high table alongside other special guests of honour. Also in the hall was the former Chairman, Lagos Mainland Local Government and General Manager of Lagos State Environmental Protection Agency (LASEPA), Chief Rasheed Shabi.
The programme, compered by an Ilorin-based On Air Personality, Mr Olatunji Gbarada, who doubles as a member of the group, took off on expected note with prayers and introduction of guests and members of the group to the sizeable audience in the modestly decorated hall. The session was invigorated by intermittent music of Barrister supplied by a standing DJ while a Lagos-based corporate video coverage outfit, known as GIB Concept, had its lens glued to every corner of the hall to capture all actions.
Remarkably, the arrival of fuji musician, Alhaji Ayinla Kollington caused a temporary pause as the audience rose in his honour as he walked briskly to the seat reserved for him beside Otunba Osiefa.
Alhaji Kollington, in white lace, had a fond memory of Barrister whom he described as instrument of his progress for the key role he had played in influencing him into picking a career in music. He recalled Barrister's consistent pressure on him to dump military uniform for fuji after Barrister had hit limelight in music.
"I can also recall when he came to me in 1974 and said he wanted me to perform the Holy Pilgrimage to Mecca and Medina with him. I told him that he had performed one in 1972 but he said he did not matter, that he just wanted me to also be known as Alhaji. That is the kind of influence my friend had on me during his lifetime.
"Of course, music is about weaving figurative words together to make meaning which could be interpreted in different ways. I can tell you that we were best of friends despite what looked like rivalry with which you knew us. He loved to satisfy everybody that came his ways. Well, he is resting now. May he continue to rest in peace. I thank all of you for remembering my friends with your resources and time. God shall not forsake you too," the musician, who donated a sum of N20,000, offered.
The heir apparent of Barrister, Mr Rasak Balogun stated that his father lived a fulfilled life which, according to him, should be emulated as one who discovered his talent early, developed the talent, worked very hard, improved the talent and stayed on top of his career for about 40 years.
"What else should one ask from God other than this grace? As his child, I am always very proud of him, especially watching what different fans groups do after his demise. I thank God for his life and for leaving a name which people still like to associate with till date," the Europe-based noted.
A wife of Barrister, Alhaja Aderayo Balogun also extolled the virtues of her husband and recalled their memorable times together, especially at the beginning of their relationship between late 70s and 1980, revealing that Barrister married her when she was barely 24 years old. She attested to the claim that Barrister was what is called ladies' man due to his respect for the female folks as well as his caring disposition towards them, adding he had right and alluring words which every woman would want to hear from a man. Alhaja Balogun also recalled, on a comical note, Barrister's obsession for Eba delicacy.
"If you served him rice, he would instantly reject it and say 'rice is meant for the bird' as we, Yoruba people normally say. He was a natural person; an African man to the core. He had many wives because of the nature of his job, which exposed him to different people. We accepted this fact because we appreciate what he was doing as a music star," she said.
Another wife, Mrs Yetunde Balogun, expressed gratitude to the entire members of the group for what she described as their consistency since the first edition of celebrating her husband. She admonished them to continue on the track with expectations of rewards from God, also appreciating all other fans clubs in the vanguard of immortalizing Barrister.
Mrs Balogun, who had in her company, the Iyalode of Eruwaland, Chief Mrs Abosede Daramola, offered extensive prayers to all lovers of her husband and assured them that they would not regret all they commit to the legacies of Barrister, reiterating the family's appreciation to them.
"Whoever does what you are doing is sowing, and will surely harvest bountifully at the end of the day. All of you here and elsewhere have shown that if one leaves a good legacy, the legacy will live beyond the person. My husband did not take his fans for granted. That is why he was very hardworking regularly updating his music to meet the demand of the fans. God shall love you all in return for this you are doing. Despite the COVID-19 scare, some people are smiling to the banks. You shall also be part of those happy people," she prayed.
The occasion also featured a short live performance by a band of drummers led by the captain of the Barrister organization, Alhaji Ayanwale Yekeen popularly known as Aderoju. The Yewa-born performed a few of his sound in Barrister's works, including the Fuji Garbage and Barry Wonder at 40, to the applause of the enthusiastic audience.
Watching Aderoju's show was the Osi Aare Ona Kakanfo of Yorubaland, Chief Ganiyu Kayode Balogun, who acted Barrister in a Tunde Kelani film titled Maami. In that 2010 film, Balogun did a duet with Yinka Davies, a female singer, who incidentally was also at the event to honour Barrister with whom she recorded her famous 'Owo' track.
Chief Balogun stated, "I could not have missed this occasion despite that I need to be in Iru for another important appointment. Alhaji (Barrister) and I have come a long way. So, event named after him is my event."
Two administrators of Barry Black Votary Fans, Aare Azeez Akintunde and Princess Omoola Sawari led members of their group to the occasion in their grey customized uniforms. They felicitated with legacy group for putting up the event and donated a sum of N20, 000 for the book launch.
Akintunde said the donation was made to show solidarity to their hosts and support their effort similar to what BBVF symbolizes. He declared that the club was elated being in attendance alongside other personalities from all walks of life.
"If you have two members of administrators at an event as we have here today, you should know what it means. At BBVF, promoting Barrister is our passion and when we see anybody or group sharing same passion, this is what we do because Barrister and his fuji stood for love. If you claim to like Barrister, you must love anything that associates with him. I thank our members who made it here despite their own schedule. Your being here is the spirit which we daily preach in our group," he said.
Another fans group known as Barry Wonder Fans Club also had its representatives at the event just as Mr Banji Eleshinla, also a fan, commended the organizer of the ceremony for their commitment to the course of Barrister.
Ustaz Oyapidan Hamid, yet another fan, also witnessed the event while Alhaji Tiamiyu Olaitan, a childhood friend to Barrister and former lead talking drummer for King Sunny Ade, also said he would always be present at such gathering because, according to him, of the cordial relationship which enjoyed with Barrister.
A former President of The Ayinde Barrister Legacy Group, Alhaji Tolani Owolabi, in his reaction, said his commitment to Barrister legacy is evident in his presence at every Barrister event, urging fans to always be sincere in their commitment to earn right reward ultimately.
"I don't do things in half measure. If I have faith in something, I have to show it and do it well. That is my driving force since I joined the group. I am happy to be here again as I have done in the past. May Allah accept Alhaji Barrister as one of His chosen ones," he prayed.
The incumbent President, who is also the current Chairman of the Ilorin chapter of the Nigerian Bar Association (NBA), Barrister AbdulGaniy Bello, expressed his appreciation to the guests for honouring invites and donated money for the club's book which was launched.
"On behalf of the group, I am standing here to show our appreciation to everybody in this hall. We want you to accept us as we are. We are a group of like minds who are determined to ensure Barrister legacies remain imperishable. I also thank members for their steadfastness and sacrifice leading to this occasion," he remarked.