One of committed fans of Barrister in the US is Hajia Monsura Lawal, an insurance executive, who loves to spare her time in projecting Barrister. She speaks with TUNDE BUSARI on the BarryFest. Excerpts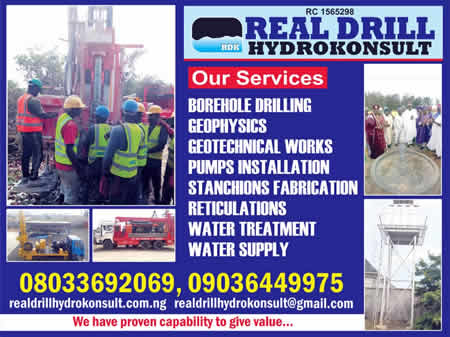 What was your responsibility as Vice-chairman of the planning committee for the BarryFest?
First of all, I need to thank everyone who served in that committee; I found in them very, very committed individuals, who could do anything for the late Alhaji Barrister. I can recall series of meetings which we held for a long hours. It did not mean these people were not busy, they were only showing love which they have for Alhaji. I can say that I am privileged to be among these people throughout the period we were putting heads together to organize the festival. To answer your question, as the title of my post says, I worked together with our chairman, Mr Olawumi, who led the committee with all he has. I am happy that I gave him my support as expected of a deputy, you may call it deputy commander, as Alhaji Barrister sings.
Were you at a point got tired of arguments and long debates over issues?
There was never a time that happened to me, and I am saying it with all senses of honesty that I was very willing to make my contributions during meetings. Debate over issues is what meetings, which set out to achieve their goal, are all about. What else do you do at meetings? We cannot all sleep and face one direction. There must be options placed on table for everyone to see and discussed about. I am happy that the committee consisted people of different experiences; they brought their experiences forward, and we all benefited from those experiences.
How did your group in the US start?
Our group, Sikiru Ayinde Barrister Global Charity Organisation (USA) sprang up in 2016 with a sole aim of preserving one of what Alhaji Barrister preached during his lifetime, which are philanthropic services to the less privileges of the society. And I am happy to say that we have not derailed from that track since we started. I have all members of the group to thank for this achievement. We have put together shows which brought together fans in the US. We had hosted Alhaji Besco Azeez and Alhaji Sefiu Alao at our get together. Despite our lives style in the US, which give a little room for socials, we still find ways to interact and talk on ways forward of our group. I am using this opportunity to thank our members for their commitment so far.
Is there any impact the Barryfest will have on you as a person and your group as a whole?
That is correct. I am happy that I am back home for this purpose; my coming is an eye opener of sorts, giving me opportunity to see many members I had never got to know. I did not know that people can love Alhaji this much. I am going back to the US as a refreshed person with a mind to rededicate myself to this course. I think Alhaji deserves this honour because his life through his music, was about service to listeners of his music. And this should be a lesson to the living musicians to also compose meaningful lyrics, which will live after them.
Did you ever meet Barrister?
Yes, I attended a few parties where he performed in the US, and I found him more than an ordinary musician. He had got so much talent in him to the extent that in my office, I don't do without listening to  his music.
What did you take away from the BarryFest?
Its memory will last me till another edition comes up. You could see that I enjoyed myself; I think you could see that other members from other countries also had fun, dancing endlessly at the grand finale. Of course, there were some inadequacies but they are not enough to write off the good we achieved in the three-day event. Again, I thank every member of the organizing committee.  I am sure that a few lapses we saw would be taken care of in subsequent ones. We thank all our invited guests too for their response to our invites.