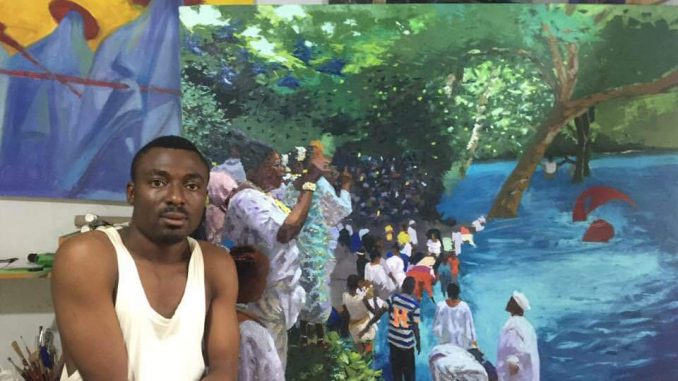 In Osogbo, the Osun State capital, Azeez Abiodun Nafiu, is a rising star in the class of artists, especially those who specialize in painting genre of the art. Born by an artist father, Chief Isiaka Azeez, Nafiu has given more life to his father's dream by attending the University of Benin, from where he was mobilized for the national youths service scheme in 2019. In an interview with The Tabloid.net, Nafiu is a grateful heart to his father through whom he entered the world of artists. Excerpts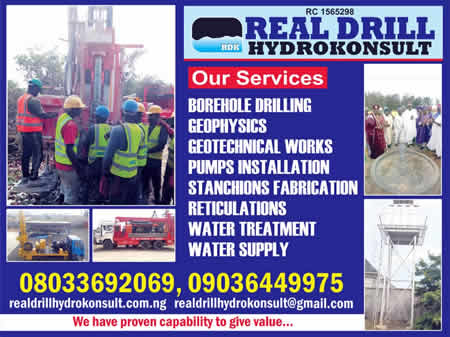 Why are you into art and not engineering or medical science or rather information technology?
Art is my natural choice if you know my father. I was born into beauty of drawings by my father. I grew up to see him as a hardworking young man back then, always serious with his drawings. This thing just entered me naturally because of my proximity with many works of my father. I was so overwhelmed that I could not think of any other profession because I loved what I was living and sleeping with.
How far then have you gone after you have attained maturity on the job?
If you have a father who encourages you and particularly tells you to start from where he stops (he is not retired yet), you are lucky. That is my story; my father sees himself in me; he sees a better version of himself in me and does everything to encourage me to explore my world. I am happy to tell you that I am not doing badly either in school then or outside the school now. Just about three months ago in February, I participated as Nigerian representative at an international exhibition held virtually. It was tagged 21st Online 21st International Exhibition of Art For Cause, giving artists from around the world opportunity to gain more exposure. I must thank the organizer, Mr. Faisal Mateen, for the privilege of participating in this great event. It was an experience that is worth its while.
Aside your father, is there another person whose influence has seen you through on the job?
Yes, there is my grandfather, Chief Jimoh Buraimoh. I guess, you know Baba Buraimoh as a legend in the Osogbo Art Movement; he is an icon here in Nigeria and abroad. He also plays an important role in my career. I must not forget the late Dr Kola Okanlawon and Universal Studio of Art of The Polytechnic, Ibadan. What I learnt from them cannot just be quantified; that is why I will continue to be grateful to them.
What is your studio symbolizes apart from your regular paintings and drawings?
The Zeeliberty Studio is dear to my heart in different respects. One, it is a place where knowledge, creative skills are refined, transferred and developed in area of drawing and painting specialization. Two and the most important is that training is absolutely free for students who show passion for the job. I consider this as my little contribution to produce future generation of artists. Everybody has one or more goals to achieve in life; mine is to influence young ones to be better than I am doing. If that is done, I am successful in life. Don't forget, I am also a beneficiary of some people, starting from my father. Success to me is not accumulation of money; it is seeing my products in a good number doing very well.
What does religion mean to you as an artist?
 This is a sensitive question but the truth must be told as an artist. I observe that religion has been the primary focus of everyone to the extent that they say if you don't attend a mosque or church, you are evil. But isn't it funny that the main perpetrators of evil are primarily found inside these sacred places? That is why you can't come to me wearing religious face and earn my respect. I want us to relate based on merit; based on the talents in you.
How can you describe your youths service year?
That was a period I cannot forget in haste. The excitement, struggle, selfless service and challenges that I experienced as corp member in Oyo State cannot be expressed verbally without visual representation and documentation. It must be emphasized that art is also a form of communication and helps in giving adequate explanation of feelings, thoughts and observations. It also gives in-depth meaning as explanation of event captured by the artist. All these feelings of mine developed into what I called a master plan with a theme "My Experience", which was supposed to be a solo art exhibition stated to hold on June/July of 2020.