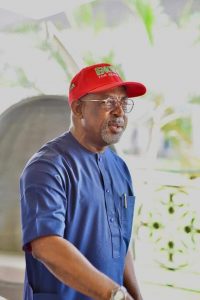 Chairman of Uruan Local Government of Akwa Ibom State, Surveyor Iniobong Ekpeyong, has described as untrue and blatant lie, a statement credited to Mr Emmanuel Enoidem, the PDP Candidate for Akwa Ibom North West Senatorial District, on the vandalization of the APC bill boards in the local government.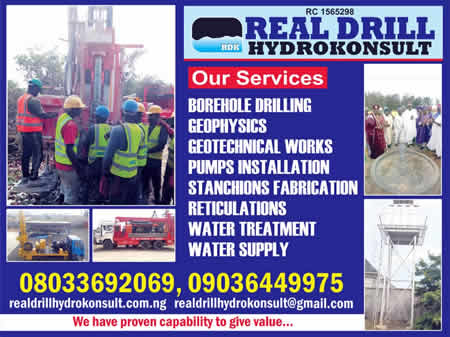 Enoidem, through his campaign organisation had rushed to accuse the trio of Senator Godswill Akpabio, Obong Akan Udofia and Hon Victor Antai; APC Senatorial candidate for Akwa Ibom North West, APC governorship candidate in Akwa Ibom State and Deputy governorship candidate respectively, of being behind the vandalization of the bill boards.
However, in a swift reaction to the accusation, the council chairman, described as untrue Enoidem's allegation, saying, "those being accused know nothing about it. I was the one who ordered for the removal of the bill board. It is not true that Senator Akpabio or any member of the APC is involved. I take total responsibility".
He stated this much while featuring on a radio programme in the state, shortly after the APC raised the alarm on destruction of bill boards by the PDP in the state.
The council chairman was also at the state police command, Ikot Akpan Abia, where he asked the police high command to invite the chapter chairman of the APC in Uruan local government for a peace talk, to avoid plunging the state into any political crisis.
According to sources, the invitation letter for a peace meeting was sent by the state police command through the state secretariat of the APC to the chapter chairman.
It was also gathered that Ekpeyong pleaded profusely with the APC chairman to allow peace reign in the local government and took total responsibility of the unfortunate development, while assuring the party and the police command that such would never be allowed to happen again.
Those who spoke to our correspondent on the issue, blamed Enoidem and his group for lying against the opposition party in the state and their leaders, all in the name of politics, asserting that the forth coming elections in the state would not be won through lies, falsehood, blackmail and name calling, but on performance antecedents and acceptable public behaviour.
According to Comrade Edianaobong Ukpe from Etim Ekpo, "we know that our brother Emmanuel Enoidem is arrogant, bullish and thuggish. However, going into the election we didn't expect him to act as a meddlesome interloper by bringing an issue that took place in far away Uyo Senatorial District to Ikot Ekpene Senatorial District.
"We Etim Ekpo youths are sick and tired of the arrogance of this man whose long years of 'any government in power' has only brought us sorrow, tears and blood. How will someone with such a poor command of the English language, who can hardly verbally express himself, stand and speak in the Senate?" he asked rhetorically.
They lauded Hon Ekpeyong for standing by the truth and not allowing himself to be used by politicians without characters like Enoidem.