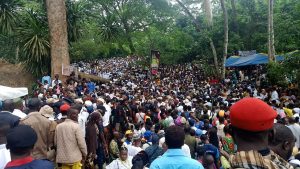 The age-old Osun Osogbo Festival again drew hundreds of culture enthusiasts to the Osun State capital yesterday, August 12, 2022.
The ancient Osun grove, where traditional rites were performed by the Osun devotees led by the Arugba, was filled to the brim by local and foreign tourists decked in colourful costumes.
Law enforcement operatives including members of the Oodua Peoples Congress (OPC) positioned themselves at different points where they kept an eagle eye on everyone to prevent pickpockets and sundry criminals from inflicting sorrow in the peoples.
The Aare ona kakanfo of Yoruba land, Gani Adams' presence was a booster to the OPC members who ensured the festival recorded minimal cases of crime.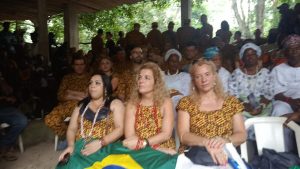 Adams at the OPC special stand at Asubiaro axis of the town, warned that high spate of insecurity and dwindling economy are setting Nigeria up for a dangerous tailspin.
He said the spiraling inflation, rising energy costs, scarcity of foreign exchange and dwindling value of the naira are bleeding the Nigerian economy.
He added that the frightening spate of insecurity, dire economic situation, with stuttering education system, rising debt profile,depleting foreign reserves and rising fuel subsidy expenses are hanging on Nigeria's neck.
"It is obvious that President Muhammadu Buhari is too aloof to have a full grasp of the enormity and complexity of the security and socio-economic challenges bedeviling Nigeria.
"It is genuinely difficult to fix the Nigerian economy with the present approach.There is no guarantee that this economic slide can last beyond next year, unless the Federal Government embark on holistic economic reforms.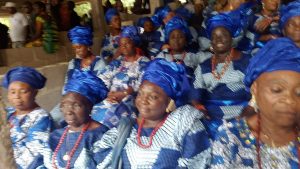 "The Federal Government must change the regulatory mechanism in order to stop the never- ending security scourge. The Federal Government should resolve the security and economic challenges with pragmatic reform to save the economy and tackle forex scarcity," he charged.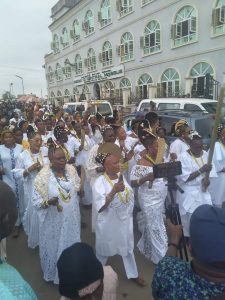 The Aare noted that the Osun fiesta ranks among the most celebrated festivals in the South-west, urging traditional rulers in the region to promote the various festivals in their respective communities.
The Ataoja of Osogbo, Oba Jimoh Oyetunji Olanipekun, applauded the efforts of Adams, declaring that the Yoruba generalissimo has been a blessing to the South-West.
"I express my appreciation to the Aareonakakanfo of Yoruba land for the yearly support. I am happy whenever I see all members of the OPC coming down to Osogbo to celebrate Osun festival with us," he said.
Dignitaries in attendance included the Onigbaye of Igbaye, Oba Joseph Moronfoye, the Onigore of Igore, Oba Adeogun, the Araba of Osogbo, Yemi Elebuibon, Chief Nike Okudaye, the Osi Aare ona kakanfo, Chief Gani Kayode Balogun, the Parakoyi Aare ona kakanfo, Professor Raheem Kolawole, Coordinator of the Oodua Progressives Union (OPU) African Union, Otunba Olusegun Ogunpitan, Coordinator of OPC in Osun state, Prince Adedeji Aladesawe and all members of the OPC National Executive Council (NEC) and National Coordinating Council (NCC) among others.