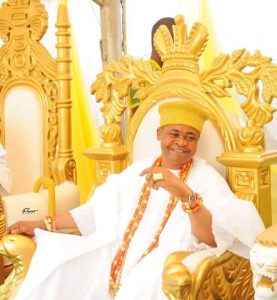 Come October 1, 2022, the ubiquitous Olu of Itori, Oba Abdulfatai Akorede Akamo will clock 62 years and offer prayers to God for the journey thus far.
But rather than hosting a grand reception, which has hallmarked the previous occasions, he would commission a new Mosque donated by an international non-governmental organisation-World Assembly of Muslim Youths (WAMY)-and he is upbeat.
Why won't I be excited when a body I had no previous contact with decided to honour me with a house of God? It means God has chosen to make my 62nd Birthday a unique one different from those I have I had in the past. I am very appreciative of this gesture by the WAMY for counting me and my town worthy of this unusual birthday gift. I can't wait to receive well wishers to join me in making this history together," he said.
Oba Akamo further said that he is happier that the Mosque is of the Saudi Arabia specification, adding that it would be complemented by an Arabic school to be sited at the back to boost Islamic education in his domain.
The Olu Itori disclosed that the donation has taught him another lesson in charity, recalling history behind it and describing it as quite unexpected and unbelievable.
"I didn't know that representative of the organisation was observing me at a function. I was just doing what was expected of me at the occasion and I was later approached and asked if I have interest in having the Mosque in my town. One thing led to another, and here we are today to the grace of God," he noted.