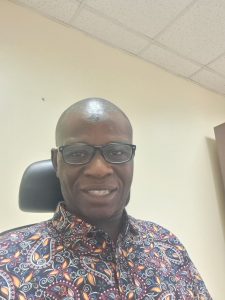 A Fellow member of the Chartered Certified  Accountants in the UK, Alhaji Azeez Olatunbosun has called on Nigerians, regardless of ethnic affiliation, to chart a new course in moving the country forward from its immediate past.
In a statement he issued soon after the inauguration of President Bola Tinubu in Abuja today, Olatunbosun called on his countrymen to avoid divisive issues and come together to achieve a truly united and prosperous Nigeria.
He said the elections had gone, thereby opening window for good governance, saying Nigerians' role now is to defend the nation's unity in diversity by having faith in the new president.
"Nigeria is our homes and the Almighty God have His reasons for making us Nigerians! Let us go back to our value system and rekindle the spirit of being good ambassadors of our families,  states, country, Nigeria and Africa as a whole. Being a good follower will endear a good leadership!
"To the new set of leaders both at national level and the respective states. You have promised a renewed hope for a secured and prosperous country. Let's us remember that we are holding our respective positions in trust which should not be betrayed! Nigerians have suffered a series of  hardship and tribulations that have made many to loose hope and faith in the country," he submitted.
While congratulating the president and Vice-president, Kashim Shettima and all newly elected, Olatunbosun expressed eagerness of Nigerians to see the renewed hope promised them during campaign period, praying that the expectations shall be met.
He acknowledged the intensity of the elections that produced the new leadership but connected the results therefrom to the will of God whom, he said, "has given us the best among all the options that pushed to cross the finishing line on the 25th of  February 2023."
He added, "God Almighty does not make mistake and He gives power to whomever he pleases! In the light of this I urge all my fellow citizens to embrace peace, unity, patriotism and spirit of brotherhood! With this, we can be hopeful of prosperity and progress that could lead us  to having a Nigeria of our dream! Collectively we make a Nigeria that works for all Nigerians."