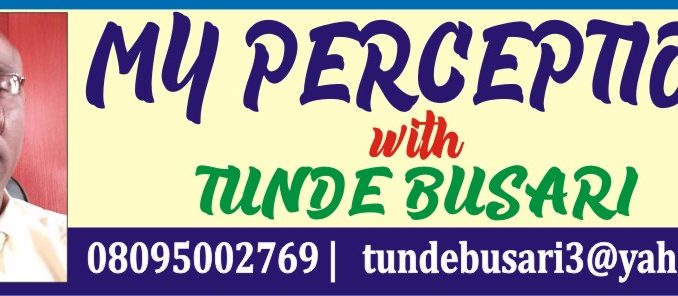 Another reason I shall always thank all my lecturers in International Relations Department of the Obafemi Awolowo University, Ile-Ife is their devotion to work which ensured we were fully baked to understand the workings and movement of global affairs, especially those closely connected with our immediate environment, Nigeria.
This is the reason I did not lose sleep during the walk over called contest between our former Minister of Finance, Dr Okonjo Iweala and his Korean rival, Yoo Myung-hee. I had followed reports among members state of the World Trade Organisation (WTO) had seen the direction which their votes would follow and seen our Okonjo Iweala dancing into that office.
However, I had my reservation which was the US capacity to cause a go-slow for the unanimous decision. I knew the subsisting alliance between the US and Korean, the country of Iweala's opponent and knew spoiler role that wedlock could play. Yes, it is playing out now but we are going to laugh last. Professor Tale Omole, who later became the Vice-chancellor of OAU, taught us in his International Economic Relations Class how states deploy economic instrument in pursuant of power because economy itself is power.
But, the competence and goodwill which Iweala had garnered over the years will combine to place her on the director general seat of the WTO at the end of this America wonder. It is not a bottom power. It is not about her flesh; it is about where she was coming from. It is all about professional integrity with which she journeyed through her career at global level as a development economist currently serving on the board of some multi-nationals.
If you have read her book-Fighting Corruption Is Dangerous- her trajectory in the administration of former President Goodluck Jonathan where she served as Minister of Finance; if you read what she went through in that administration, you will wish her to get this WTO title.
While others were scrambling and kicking legs of one another to be named ministers, this woman received presidential invite with all courtesies to come and serve her father's land as she had successfully done in the administration of the former President Olusegun Obasanjo. Is it easy to be so honoured in a country where thousands are on long queue?
The point here is that if you are also an Abigirl, please, do all you can to give your daughters confidence they need to actualize their potentials. I am blessed with and surrounded by female folks who show me that gender is a matter of mind. Now the obstacle to Ngozi WTO is out of the way, the picture is becoming clearer that ago lo ma de adiye gbeyin.