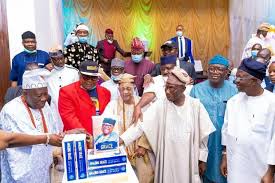 At the launch of his autobiography-'Amazing Grace'- last Thursday, former Governor of Oyo State, Otunba Adebayo Alao-Alao was ecstatic receiving the former President Olusegun Obasanjo and the Alaafin of Oyo, Oba Lamidi Olayiwola Adeyemi into the Trenchard Hall of the University of Ibadan, the venue of the public presentation.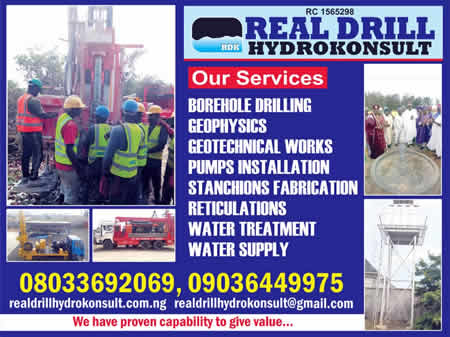 Resplendent in red suit over black trouser, Alao-Akala was filled with air of fulfillment bringing A-list personalities of different political associations under one roof. He was in that mood when Obasanjo, the chairman of the occasion, was called to give his remark.
Still, Alao-Akala was basking in excitement as the former president picked microphone to speak about his host and his autobiography. However, he went cold when Obasanjo took him up and indeed picked a hole in the 529-page book, especially chapter, where, he accused Alao-Akala of criticizing him during his tenure as president of Nigeria.
Obasanjo expressed his bewilderment on page 139 wherein Alao-Akala pointed out Obasanjo's decision, which divided the Ibadan-Ilorin Road into three sections for reconstruction as albatross of the road, started in 2000. However, Obasanjo conceded to the argument of his host based on his acknowledgment of his natural connection with the said road being a native of Ogbomosho.
"But when I took the steps which I took for the road to be expeditiously handled, it was not for your interest as an Ogbomosho man for the economic life of Nigeria, and it is tragic that the artery road is in the sorry state it is today," he said.
Obasanjo also hit at Alao-Akala over a rancor within South-west caucus of the Peoples Democratic Party (PDP), which resulted in the emergence of Aminu Tambuwal as speaker of the House of Representatives in 2011. He said the former governor was inconsistent in the selection process, a reason which, Obasanjo insisted, informed the dropping of Honourable Muraina Ajibola, his candidate for Mulikat Adeola.
The former president maintained that the tale told by Alao-Akala in his book was inaccurate, saying he it was who proposed Ajibola to become speaker, a proposal, which, he said, the South-west PDP supported and promised to follow through.
He recalled that the then National Vice-Chairman of PDP, Alhaji Tajudeen Oladipo, wrote to the then Acting Chairman of PDP, Alhaji Haliru Mohammed Bello, on 12 May 2011 to register South-west support for Ajibola.
"It was unbelievable for me to hear that you later surreptitiously started prompting Mulikat, a lady from Ogbomoso, and you had started working behind the scene for her without coming back to tell me what had changed and why, nor go back to the South-West Caucus. Iwo lo pe ole ko wa ja, Iwo lo pe oloko ko wa so oko (literally meaning it was you who called the thief to come and steal and it was you who also called the owner of the farm).
"That, to me, is duplicity and I don't play such a game. Alhaji Tajudeen Oladipo told me later the game that was played and in the end, you and the South-West were the losers. But you have apologised and I have forgiven and, of course, I am here. That too has also passed into history," he noted.
In order to clear the air on Obasanjo's allegation, Alao-Akala considered himself as a pawn in the chess game of Obasanjo and former President Goodluck Jonathan over the choice of speaker for the House of Representatives, adding that he found himself between the figurative devil and deep blue sea.
He disclosed that his action against Ajibola was informed by President Jonathan's meeting during which he expressed his preference for Adeola. H also recalled how he was in his office and a message from President Jonathan requesting him to attend South-West stakeholders meeting with him Abuja.
"The vice chairman, South-West PDP, Alhaji Tajudeen Oladipo, led us to the president. It was there in the Villa that Jonathan told us that he wanted Honourable Mulikat Adeola to be the Speaker of the House of Representatives. At the Villa meeting, Jonathan enjoined the South-West stakeholders to tidy things up and that all those gunning for the Office of the Speaker should withdraw and that Adeola was the party's and the Presidency's choice. If I were to have a say at that Villa meeting, I would have insisted that Honourable Muraina be slated earlier at the South-West Caucus meeting as the Speaker, but I did not have the say.
"The president was handing out instructions. So I had to align with what the president called the party's choice. Or could I have gone against the president's order right inside the Villa? Immediately we left the Villa, we converged at the Transcorp Hilton Hotel in Abuja where we held a meeting and announced Honourable Mulikat Adeola Akande for the Speaker candidature, and we implored Muraina to step down. We all agreed as South-West stakeholders on that choice. Right from the Villa, we came to meet Chief Obasanjo and told him exactly what happened. But he did not agree with me that I did not scheme for Mulikat on account of the fact that she was from my constituency," he explained.
Like Obasanjo, Oba Adeyemi did not spare Alao-Akala for leaving him out in the book as regard his contributions towards his dramatic rise from deputy governor to Senator Rasheed Ladoja to substantive governor of Oyo State.
"I needed to say what I said publicly at his event so that he won't feel let down if he later heard I was not comfortable with that gap left in his autobiography. I am above keeping malice on issue as that. However, for him to have come up with something, he has done well and opened door for others to document their own experiences in public office," he said.