His trajectory in political participation dates back to some decades, when he woke up to realisation that he could no longer sit on the fence while his fate and those of others were being molded by a class of people only driven by marginal interest of self survival.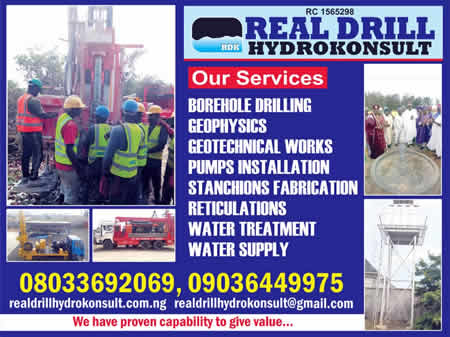 Since he took that decision, Honourable Sunday Babalola has stuck to welfarism principle of politics, which has earned him a respectable spot among credible politicians in the progressives' party of Oyo State.
Babalola's unwavering commitment to return of the All Progressives Party (APC) to the Oyo State Government House in 2023 is not dim to party leaders at all levels, hence the last Saturday's vote of confidence passed on him to steer ship of the party's executive council at the Ibadan South West Local Government Area.
The Tabloid.net gathered that at the congress attended by APC members across all wards, Babalola recorded a landslide victory over 12 other contestants and emerged the substantive chairman of the party amidst applause for his acclaimed political antecedent.
Evidently overwhelmed by members' undisguised show of love to him, Babalola smilingly appreciated their gesture and humbly promised to live up to their trust in his capacity to increase the electoral fortune of the party beyond his local government.
He, in addition, expressed gratitude to officials of the Independent National Electoral Commission (INEC) for the peaceful conduct of the congress.
A member of the party, who witnessed the congress but declined his name in text, attested to what he called transparency of the exercise, saying "I am telling you with every sense of responsibility that the election was conducted without any hitch; it was credible, free and fair and an example of how elections should be conducted in the 21st Century."
He explained that the congress held in accordance with directives from the national secretariat of party in Abuja, affirmed that all the spell-out procedures, conditions and requirements for the election of the party executives at the local government level were duly followed to the letter in the presence of officials of the Independent National Electoral Commission (INEC) and other officials, as required by law.
It was learnt that all the party's stakeholders in the local government area were in attendance, including the immediate past party Chairman, Prince Aderemi Oni, the head of screening committee, Honourable Saheed Akinade Fijabi, Prince Yomi Ade Adefusi, Honourable Bolaji Adeleke (Titao), Honourable Folake Olunloyo, Honourable Olayemi Ariba Honourable Opaleye and the outgoing Oyo State APC Women Leader, Mrs Williams.
Also in attendance included Honourable Rafiu Folarin, Leader Baba Balogun, a former Secretary to State Government (SSG), Alhaji Akin Olajide and Dr Azeez Adeduntan, a renowned cardiovascular surgeon and a former Commissioner for Health in the state