After the last week submission of the NDDC Forensic Reports to President Muhammadu Buhari and his vow to go after the indicted, a group, Senator Godswill Akpabio For Common Good (SEGACG), has alerted of plans to attack the supervising Minister, Senator Godswill Akpabio through conventional and new media.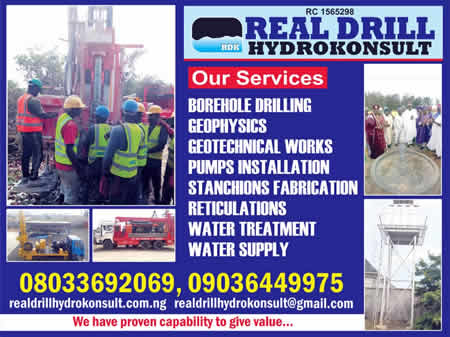 In a statement, SEGACG, which has its operational headquarters in the Northern part of Nigeria, gave a graphic description of the plans by some politicians and contractors to invade the media space through sponsorship of articles, interviews in the social media to lie against the Minister because of his role in the successful completion of the forensic exercise.
The statement titled 'Exposing 'The Gang-Up Against Akpabio' and signed by its National Coordinator, Mallam Jubril Tafida, reads: "Our attention has been drawn to a calculated campaign of calumny by the political rivals of Niger Delta Minister, Godswill Akpabio. Using their media attack dog, a certain Ukeme Mathew Inyang, these sponsors of damaging campaign are back to their old game of sponsoring hacks against the Minister.
"It is evident that these sponsors of damaging media campaign, who are targeting gullible Nigerians with their spurious claims, think they are capable of wiping the unbeatable records of performance and growing acceptability, recognition and massive goodwill of the Minister.
"We are aware that all sorts of trumped-up allegations against Akpabio, which have never been filed before any court of law and are being spread massively in the media. This hot air balloon is a proof that Akpabio's political rivals dirty agenda is already dead on arrival.
"On the issue of joining the APC, Akpabio's foray into politics is well-known because wherever he goes to play politics, he leaves behind an indelible mark. In APC as, anywhere else, Akpabio has always boosted the chance of political parties. APC has never enjoyed a harvest of defections like it did when Akpabio join it. We saw many prominent power brokers of the South-South and even Southeast joining the APC in droves and this trend has continued up to today. But for the mischief of his political rivals in Akwa Ibom, Akpabio would have converted the entire political class of the State into APC supporters.
"These mischievous politicians fighting Akpabio are old political horses who have lost relevance and are assuming that attacking Akpabio in the media using their attack dogs will succeed. But their failed revisionism has now been exposed by the growing acceptability of Akpabio in the APC-led Federal Government today.
"The hack writer made reference to a statement credited to the displaced Governor Obong Victor Attach in which he expressed "reservation and disappointment over the acceptance of Akpabio into the APC family". It is not surprising however that such a remark would come from Attah because Akpabio defeated Attah's in-law by a landslide to emerge the Governor of Akwa Ibom State.
"Since that shocking electoral defeat, Attah has not rested in his vicious media attack on Akpabio, which has so far made Akpabio unstoppable. It is On record that Attah and his co-travelers in the pull-down-Akpabio project have seen their target having a remarkable era as Governor, Senator and now Minister. One won't be surprised to discover that this attack dog is one of the many lined-up to partake in the long-winding 'discredit-Akpabio' agenda.
"To set the records straight, Akpabio did not lose the Senatorial election as erroneously claimed by the hack writer. Rather it was a massive, multi-billion naira gang-up to rig out Akpabio, something President Buhari later found out and rewarded Akpabio with appointment as Minister of Niger Delta. As if to add salt to injury for Attah and his co-travelers, Akpabio has been turning around the fortunes of the Ministry and giving a good boost to the image of the administration. Now if this does not give his rivals sleepless nights, what else could?
"On the issue of Ward Congress that the writer kept repeating in his article, the Acting National Secretary – John James Akpanudoedehe would explain better what they quietly did to truncate the efforts of Akpabio to win delegates to his side, in line with the Attah conspiracy to avenge the defeat of his in-law by Akpabio at the polls.
"On the issue of corruption that the writer raised, he should have avoided being the proverbial owners of glass houses throwing stones at others. When it comes to corruption, the writer should ask his paymasters whether anyone can beat them in that area. Like I pointed out earlier, despite tons of petitions containing spurious allegations of corruption for many years against Akpabio, no court of competent jurisdiction has ever convicted the Minister.
"This shows that these allegations are a mere window-dressing designed to achieve a political vendetta on a man already ahead of their games. For APC to win election and form a government in Akwa Ibom, the Attah's of this world must appreciate the fact Akpabio is the leading light of democratic system of that State and that their failed revisionism means they can gain relevance by making peace with the unstoppable moving train of the Niger Delta Minister."