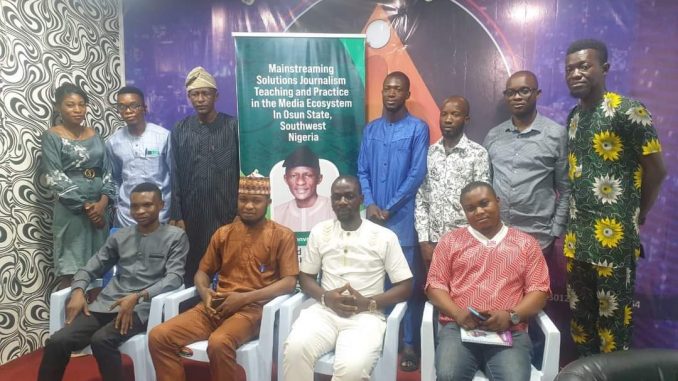 In the recent time, Dr Rasheed Adebiyi, a senior lecturer in the Mass Communication department of the Fountain University, Osogbo, the Osun State capital, has been saddled with advocacy on a new genre categorised as Solutions Journalism. The University of Ibadan product is simply synonymous with this new branch of the media featuring at different platforms on his advocacy mission and steadily winning many hearts in the course of that campaign. His latest outing held in Osogbo where he interacted with a group of new media practitioners based in that state. His report culled below.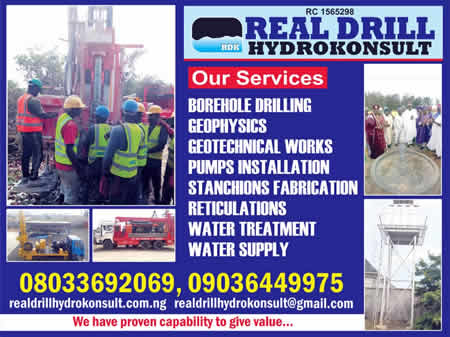 In Retrospect: My SoJo Advocacy Visit to Osun Online Media Practitioners Association of Nigeria
On Wednesday 3rd May, 2022, it was the turn of the Online Media Practitioners group in Osun state. This group of people is made up of bloggers, podcasters, vloggers and online publishers. The group is an important stakeholder in the media ecosystem in the state. With little or no editorial gatekeeping, and some followership, they hit the internet with information in a twinkle of an eye. To drive traffic, they dwell more on sensational framing and problem-inclined reportage. So, it is important to engage them to begin to have a look at SoJo.
So, I met them to sensitize them on what SoJo is and its pillars of response to social problems, insight, evidence and limitations. It was really a frank conversation where I encouraged them to adopt four mind-shifts:
Focus Mind-shift i.e changing from problem-focused stories to solution-focused stories
Space Mind-shift i.e from yielding a larger percentage of their space to problem-oriented stories to giving more space to solutions stories
Role Mind-shift i.e balancing between serving as the watchdog and guide dog of the society
Model Mind-shift i.e letting the good news (efforts to tackle social problems) be news too
I equally gave a number of local happenings that could have yielded solutions stories but which the media did not pay attention to.
After the presentation, we had an interaction where they shared experiences of some human angle stories or PR stories they thought were solutions-focused stories. I still had to re-explain the pillars that differentiate solutions stories from PR or human angle stories.
When asked for further questions and observations, the online media practitioners listed issues such as :
1. The possibility of driving traffic through SoJo
2. Handling the pressure to focus on sensational and problem-focused stories from their readers
3. Who pays them for telling SoJo stories after all they get paid for promotional stories sometimes on their websites
I realized and agreed with them that their concerns were genuine. I told them there are limitless opportunities in doing solutions stories. I referenced established platforms in Nigeria which are equally doing SoJo. Humangle, ICIR, Premium Times, Social Voices and even my own platform- abitocitta.com
As we wound up the visit, we agreed on further in-depth and hands on training.
They consented to be added to the Osun Solutions Journalism Hub on Whatsapp. I have had them in the platform where I share more materials on SoJo and more solutions stories and hope to spark further conversation through further trainings. I intend to monitor how the change evolves and supports them in my little way.
Some of them said they would create a section on their websites for SOJO stories. Others were planning to set up a new space to focus on Solutions stories.
Whatever it is, we are still advocating for SOJO and monitoring to see how the mainstreaming goes. Special thanks to my Advocacy Team: Ridwan Kolawole Al-Gbonganwiyy, Alli Yusroh, Adebayo Gafar, Ayanwola Qudrah for the support.
I also appreciate the executive council of the Osun OMPAN under the leadership of Comrade Jare Ismahil Tiamiyu for the reception and the audience.
This advocacy is part of my deliverables for the 2022 Africa Solutions Journalism Fellowship supported by the Solutions Journalism Network, New York and implemented by the Nigeria Health Watch, Abuja.
Rasheed Adebiyi PhD.