In spite of a certain compulsion to turn down offer to head the planning committee of the Barrister Festival (BarryFest) in 2019, Mr Olaide Olawumi has walked into history hall as the first chairman who provided a transparent leadership which made all Barrister fans clubs world over proud of their passion to immortalize their music god.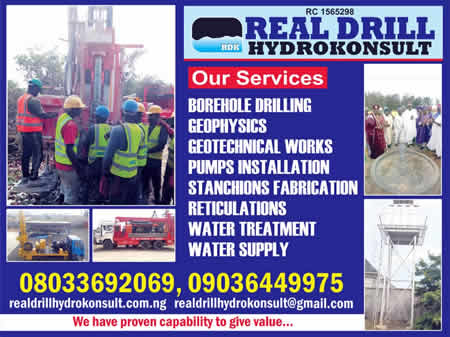 From the Fuji Chamber, Isolo, Lagos to the Ilaji Hotels and Sports Resorts, Akanran, Ibadan, the Oyo State capital, Olawumi was all over the space in ensuring plans were implemented as his committee had designed them. But hardly could he be picked out in the midst of people; he wore an anonymous face but worked like a horse.
A day to the beginning of the event on February 11, 2022, he was anxiously looking forward to it after his dedicated committee had dotted its I-s and crossed its T-s.
He reflected, "It was as if we had prepared for an examination and waiting for the commencement of the first examination paper. Alliamdulilahi, 11th February 2022 came and we were able to unveil Fuji Music Hall of Fame at Fuji Chamber to signal the commencement of Barryfest Event 2022."
When his enormous responsibilities to coordinate all sub-committees would look like a threat to his desired success, Olawumi was incredulously calm, using his experience as a tested corporate organization player and a Fellow of the Institute of Chartered Accountants (ICAN), currently deputy general manager and head of Accounts Dangote Projects Limited.
The Foko, Ibadan-born emphasized that he was not in any way under pressure because the planning committee had invested much time and energy into the preparation, spanning two years.
He intoned, "We worked and prayed hard for a successful event. And when you work and back your work with prayer, I don't think there is anything to worry about, let alone fear. That was my mindset before, during and after the whole event. And without exaggeration, the event was 75% successful. With this success, we have made a loud statement, especially with the unification of all Barry fans groups in organizing one unique event. Everything is to the glory of the almighty Allah who stood by us to weather all storms along the road. You don't expect a big event like this to go without one hitch or the other. But we overcame all that came along the road.
"To all our invited guests, we are honoured to have you as our guests. Special thanks to Oloye Lekan Alabi for attending and actively participated in presentation of awards to deserving awardees It was an immense pleasure for us, that you joined our event and bestowed us by being guest of honor. Your precious time was of great importance for us. We also thank the FUMAN President, FUMAN executives and all Fuji musicians that graciously honored our invitations-Your involvement and interest towards the first Barryfest event is a great support for us the organizers of the event.
"Lastly, to all the participating clubs, stakeholders and the planning committee-Thanks for your hard work on the success of the event. We couldn't have hosted a successful event without these three groups (Participating Clubs, Stakeholders and the planning committee. Please, accept my deepest gratitude.
The easy-going Olawumi was born 57 years ago in Ibadan, and started elementary school at six years in Afolabi Institute Primary School, Brown Street Oshodi, Lagos between 1971 and 1976. He was brought home to attend secondary school at Ibadan Boys High School, Oke Bola, Ibadan between 1978 and 1983. In 1984, he proceeded to the Federal Polytechnic, Ado Ekiti where he studied Accountancy and graduated with Higher National Diploma (HND) in1990.
He launched his career in Accountancy profession when at an Ibadan-based Accounting firm- C.S. Ola & Co. (Chartered Accountants) as Accountant-in-Training.
He was trained on all practical applications of Bookkeeping and Accounting, Auditing and Investigation, Corporate Governance, Tax Management and Compliance rudiments. He worked at Eaglesoft Technical Support Unit between 1995 and 1997 and Galaxy Television, Oke-Are, Ibadan as a Senior Accounts Officer between 1997 and 1998
He passed the qualifying examination of the Institute of Chartered Accountants of Nigeria (ICAN) in 1999 to become a Chartered Accountant.
Afterwards, he joined Dangote Group as an accountant and has worked in various capacities and business units such as: Plant Accountant- Dangote Industries Limited; Financial Accountant-Dangote Flour Mills Limited; Management Accountant, Dangote Flour Mills Limited; Financial Accountant, Dangote Cement Plc; and Financial Controller, Dangote Cement Plc.
He is what is called a multi-tasker on account of his strong knowledge of finance and accounting with project management experience. He is married, and the matrimony is blessed with children.