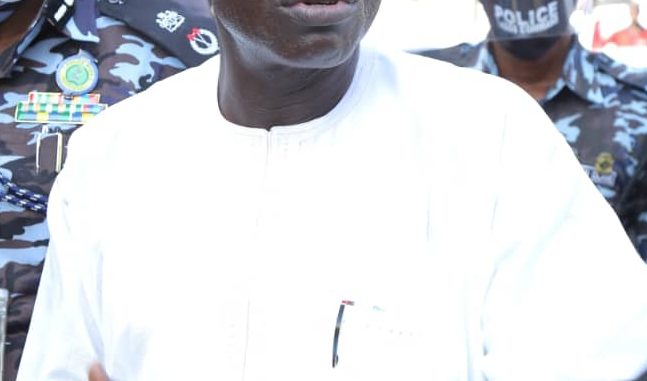 Former Inspector General of Police, Mr Suleiman Abba is the chairman of Nigeria Police Trust Fund, a body saddled with duty to improve the welfare of the police. In this interview, Abba makes some clarifications on problems which have frustrated the effectiveness of Nigeria Police. Excerpts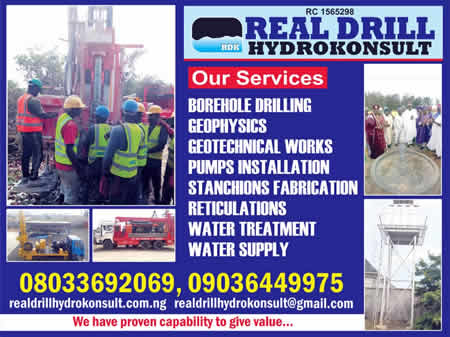 Are you aware that Nigeria Police as an institution is suffering image problem?
Why won't I when I was not brought to this country from elsewhere? There is no need to pretend about this. That is why I want to honestly confirm that the observation is not only right, it is also the truth. But I must add or rather clarify that the image challenge we talk about, the police don't really deserve it if things were put in the right perspective. What am I saying or why am I saying this? I want to believe you know the point I reached in the police before my retirement some years ago. I also want to believe you know that a few officers rose to that pinnacle. That is why I want to believe or assume that you would take what I tell you on this matter with open mind. If, however, you have also made up your mind, then you will not understand the depth of the problem faced by Nigeria police.
I am interested in the root of the problem for the benefit of reading public.
Thank you. I am saying it with every sense of patriotism that Nigeria police, contrary to general assumption, are victims of what I should call inherited problems. The problems which everybody talks about on daily basis and at every forum, are not today's creation; not even yesterday's invention. The problems have almost turned to the destiny of the police, given past efforts to solve the problems through different policies which did not yield desired results.
Can we, in other words, say that the problems were there before you became the inspector general and you left them behind?
The fact that the problems remain the same must have answered your question. They are the same problems from one IG to another. And that is the plain truth of the matter. Any other thing is like dodging the truth. For how long can one run away from the truth? It is not even possible because the truth naturally has a way to overtake falsehood and expose it to the world. I think I have said it in earlier interviews that those problems we talk about are about four.
Can you highlight the problems?
From whichever angle you look at the subject, the problems are funding, inadequate manpower, inadequate equipment/training and poor welfare.
Can you expatiate on the four?
Why not when doing so would educate the public? Interestingly, the four identified problems are contained in recommendations by previous reform committees. What many Nigerians don't know is that Nigeria Police is not funded as it ought to to perform at optimal level. The danger of this inadequate fund spills over naturally to inadequate training, inadequate equipment and poor welfare. You can see how connected the problems are to one another. What then do you expect in this circumstance? But I must say that despite the problems, there are competent personnel in the police. For instance, during my time; I mean when I was going into the police, we were exposed to quality training which prepared us for what we ultimately became. But things have nosedived, and we all see the results. I did not collect letter from politician or any influential person to join the police. Today, if you see roles politicians play in who and who is taken without regard to standard, you would understand the police problems better. Now, I am happy by the coming together of the police and the Police Service Commission to do the recruitment because recruitment level is key in the type of police we want to have. The police should solely be responsible for certain aspects of recruitment, including check of background, physique and other requisite.
I once read you saying lack of cooperation among security agencies frustrates the police work. Am I right?
Yes, what I said was that there seem to be a needless competition among security agencies, which is not helpful to the police effectiveness. Instead of other services to refer some matter to the police, which have better competence and statutory obligation, they would go into the matter and mess it up before they inform the police. What is civil defence doing with stations? Is it not duplication of responsibility? Is this duplication not confusing the public on where to turn to in time of need? A suspect here is a complainant there is not good for our system. It is confusing.
What is the impact of the Police Academy in recruitment process?
I am happy to inform you that the Police Academy is making right impact as expected. Unlike what obtained in the past, the police have not recruited graduates in the last five years. It is more productive sourcing from within, and this is a credit to the police. In a nutshell, the academy is doing well with high potential to restrict recruits to within.
Is your trust fund going to fill the inadequate funding of the police?
Perhaps you did know that this trust fund has always been wishes of every IGP because of problems of funding we faced. To get approval for project was a serious issue. Even when the fund was released, may be, a fraction of it would be released. That was the frustration we coped with. Having come from that experience, I am happy to have been given this privilege as the chairman of the board of the trustees. That means, I cannot afford to close my eyes to those frustrations. The police now have additional source of funding to improve its efficiencies. That is what the trust fund stands for' and that is what we are going to achieve. Works are already in progress. What is most important is trust, and once we have been given that trust, let us see how far we go. With that trust, sky will not even limit us. This is not a boast but a motivation because all is set for the trust fund to succeed. I have to thank President Muhammadu Buhari for his faith in this fund to bring the needed turn around to Nigeria Police.
The nation recently woke up to see EndSARS protest on the streets, did it occur to you years back that the police allegedly oppressive disposition to the public would one day ignite that bonfire?
I think I need to be specific here for easy understanding of this matter. I am happy to tell you that my tenure as IGP witnessed a change in the attitude of using the police as a tool for ruling party, for instance. I considered that culture oppressive because the police belong to Nigeria as a nation, and Nigeria as a nation belong to all citizens and groups, regardless of political affiliations. In 2009, I did a research regarding attitude of the police, the findings revealed that things would not going to continue that way. Then I was at the National Institute for Policy and Strategic Studies where I was assigned to do the research titled The State of Discipline in the Nigeria Police: An Assessment.