The Olowu of Kuta, Oba Adekunle Oyelude Makama remembered the late Head of State and Commander-In-Chief, General Sani Abacha with superlative words, reserved for a leader who meant well for the traditional institution in the country.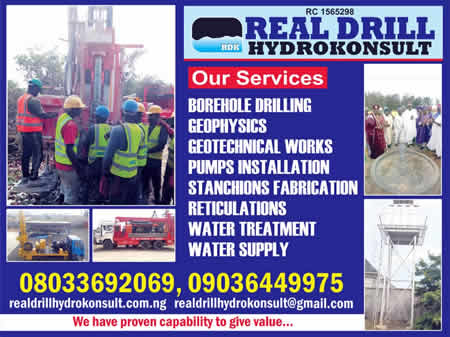 While fielding questions from members of the South West Group of Online Publishers (SWEGOP) in Ibadan, the Oyo State capital, Oba Makama singled out Abacha as a true friend of traditional rulers for his approval of five percent income for them from the federal government allocation to local government councils.
It will be recalled that in 1997, the late military ruler, who reigned between November 18, 1993 and June 8, 1998, caught the royal fathers in the country off guard when he quite unexpectedly put smiles on their gloomy faces through the gesture and subsequently earned their support.
Oba Makama said if Abacha had refused to take such step, condition of traditional rulers would have been worse, saying all traditional ruler in any part of the country would always remember the General and pray for repose of his soul.
"And traditional rulers should be given a rightful place to function effectively. No budget for them other than the stipend General Sani Abacha lastly approved for traditional rulers. It was during Abacha that this so-called five percent of the gross allocation to the local government was approved. Only general Abacha of the blessed memory did this for traditional institution till date.
"So, irrespective of whatever anybody can think about it, no palace that does not pray for him everyday because. No government has added a penny except in some states. The five percent is gradually diminishing. So, traditional rulers should be well taken care of. That is an institution that is being beaten and denied of the benefit of crying," he lamented.
On account of his proximity with the military, the Olowu declared that on no account would he be found among army of critics sitting on the neck of Nigeria armed forces, justifying that his town is a beneficiary of the military's benevolence.
He said the construction and commissioning of Ede-Kuta bridge in 2020 by the past Chief of Army Staff, General Tukur Yusuf Buratai remains a feat with which his reign would be remembered forever. He went down memory lane on fruitless efforts to construct the bridge, spanning over half a century.
"If you ask me, I will tell you that General Buratai is my hero for that honour, which broke over a century history of abandonment of that all-important bridge over the River Osun. You can imagine the development that would have come, if the bridge had been constructed long before now.
"How General Buratai did it under 24 hours still surprises me till today because it was so swift and unexpected. He also came personally for the commissioning last year. History shall be kind with him forever because he has given me my retirement benefit," he said.
Oba Makama, thus, called on government at all levels to improve their relationship with traditional rulers, especially in area of the pervasive insecurity, revealing that security is local also saying that traditional rulers were best positioned in intelligence gathering to nip in the bud criminal activities.