The die is cast; the zero hour is here. The two-month-old reality Television show is kissing the terminus. In the next 24 hours, the curtain will be finally drawn on the 2020 edition of the famous Big Brother Naija, the first season of which held in 2006.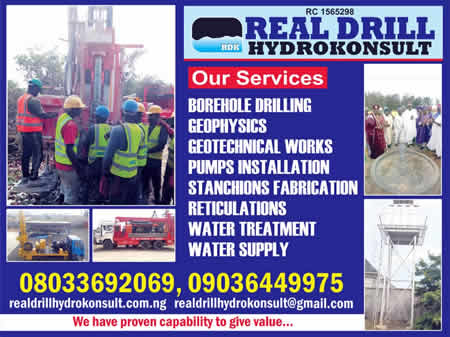 Season 2 followed in 2017 while season 3 was aired in 2018 with season 4 in 2019. This season 5 lockdown 2020 received 21 housemates on July 19, five of whom are now in a keen contest for the ultimate prize of a sum of N85 million and a SUV to be won tomorrow, September 27, 2020.
The last five standing are Laycon, Vee, Dorothy, Nengi and Neo. In the past nine weeks, viewers across African continent have been glued to their television sets, watching the isolated life in the BBNaija world during which the audience participated in voting which led to the eviction of housemates till the figure was reduced to the finalists.
Although the entertainment show does not enjoy the applause of a section of the public, which stigmatized it as evil gathering, another section welcomes it with open arm, declaring it as evidence of upgraded African civilization.
TheTabloid.net findings revealed a reality show which would continue to record more audience given the publicity, glamour and a mouth-watering cash reward it has attracted.
Parents, especially mothers, it was learnt, now daily pray and do subtle inquiries on how they would have their children and wards in future editions.
"Who would not like a good thing? For how many years can one work to make N85 million to be won by one of the finalists will win? As long as Big Brother is not a crime under the law, parents are free to encourage their children to participate at selection of housemates. It is a matter of luck and preparedness. That is what I have seen in the house since July. This is the first time I would follow it with seriousness. I want Laycon to win on Sunday, and I am very sure he will win," a woman, who politely declined her name, told TheTabloid.net.
The soft-spoken woman's preference among the five finalists seems to align with other viewers', most of whom claim to have held night vigil for Laycon to win. Aside the popular temperamental WoliAgba and his troublesome son, Dele, another group of Yoruba theatre practitioners have also produced a special advocacy clip, calling on every household out to cast their vote for Laycon with SMS 32052. Besides, a Ghana-based youthful musical group, Malaika Megastar, is adding its voice to the campaign for Laycon's success.
In the same vein, a viewer, OsunjayeAbiodun wrote:  "Laycon is the best housemate ever. Never had a strike, scaled through his emotional problems, plays with everyone, never fought with anyone, intelligent, caring and down to earth. He is just the best among the rest."
Significantly, two of the contestants, Nengi and Vee yesterday also awarded the prize to Laycon after each of the finalists was asked of likely winner. Vee, 23, was reported to have said, "I feel Laycon has a bigger chance of winning, he wants the best for everyone. He is strong, intelligent, and has a huge vision. He is not better than anyone but he is smart. He has a strong plan of what he wants to do with the money, he is deserving of it and if he wins I will be very happy for him."
Like Vee, Nengi described Laycon asa very pleasant personality, adding "I feel, he is a great guy, great personality and he is intelligent. I feel like watching from the outside, viewers will like him. I have always felt he is a strong competitor. Anytime DJs come to the party they always hail him."
However, Laycon gave it to Dorathy, according to him, because of her warm personality and sweet nature.
Two entertainment journalists, Rotimi Ige and Adetutu Audu Adebisi were unanimous in their judgment at separate sessions with TheTabloid.net.
Ige stated unequivocally that Laycon was the surest contender. From the second day he entered the house, Ige said, people switched to him because the other housemates allegedly made jest of him about looking shabby and having nothing to offer.
"He excelled in intelligence tasks. He has won the most mental challenges in the house. Most competition held every week day. Most of the other HMs were overconfident and felt he almost had nothing to offer. And Nigerians as usual, were moved to pity," he noted.
Adebisi said, "The odds seem to favour himLaycon had been an interesting and intelligent team player among the BBNaija housemates. Underdog?I don't think so. Most times, they filled the house with known names /faces to 'make' their money. Talk of Awolowo, Terry Waya."
The 26-year old Laycon admittedly said he was a struggling rapper on the streets of Lagos though a graduate of Philosophy from the University of Lagos, Akoka. During Friday diary session in which he picked Dorathy as likely winner, he qualified it that Dorathy would win if he didn't make it. Will he make it? Tomorrow!