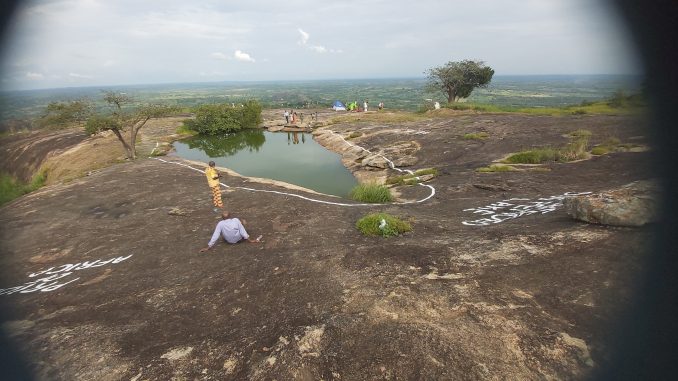 Quite unknown to their fans, three late music giants-Haruna Isola, Ayinla Omowura and Ayinde Barrister-were said to have individually visited the Iyake Suspended Lake at Ado-Awaye, Oyo State for spiritual fortification during their days as star musicians.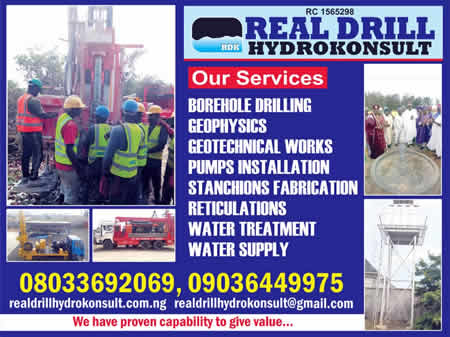 Same goes to prominent politicians who reportedly frequented the historical site during preparation for major elections, after which they allegedly turned their back and left the lake in state of wildness.
Currently, the suspended lake is, thus, crying for face-lift to turn a globally welcoming tourists' sanctuary in the class of that in Colorado, which TheTabloid.net gathered, is allegedly bereft of the naturalness of what is sited in Ado-Awaye, but which is said to be a goldmine, contributing a large chunk to economy of the host community in the US.
In spite of its underdevelopment, it was learnt that Iyake lake continues to play host to human traffic of fun seekers, but without what is said to be a proper profiling of figures of visitors.
That void perhaps may have pinched the Oyo State Government to look to direction of Ado-Awaye as host of 2021 edition of the World Tourism Day on September 27, 2021 when government officials, including the Special Adviser on Tourism, Chief Ademola Ige converged on the foot of the lake and marked the day.
Present at the occasion included royal fathers from different Oke Ogun communities such as Iseyin, Saki, Iganna, Igboho and other towns. The Alaafin of Oyo, Oba Lamidi Olayiwola Adeyemi was represented.
Also in attendance were key tourism stakeholders and media practitioners, some of whom were presented with awards of merit for their contributions in keeping the lake in the limelight through their reports.
After the ceremony, parading cultural performances, lecture and documentary and book launch, our correspondent was on a fact-finding mission to the site and confirmed its sacredness, in terms of geographical features, especially its far-flung distance from the sea level.
Reaching the suspended lake in its still position, it was learnt, required physical and mental strength to climb layers of rocky mountain in a trip which consumed an hour or more, depending on visitor's pace.
To aid movement, stair cases are laid, but they don't cover the whole length and are in need of touch to avoid a free slip, especially during rainy season.
However, complimentary wonder sites await visitors who cope with endurance trek and make it to the hill. There is the remains of the ancient Alado's palace, there are feet of elders, there is elephant tree; adventure forest, Ishaga rock, which sits comfortably on a plain on the hill. There are others too, which make every tour as engaging as educative about natural ambiance.
Relying on 'Iyake Suspended Lake: The Pride of Africa', a book authored by Ademola Olugbile Folakanmi, who doubles as the Alado of Ado Awaye, the climate is temperate in addition to "breathtaking views, idyllic tranquility, beautiful scenery, and the uniqueness of its being the only natural suspended lake in the world, has made this tourist attraction one of the famous sites in Nigeria and Africa at large."
One of recipients of ambassadorial award and Publisher of the National Insight, a digital newspaper, Mr Remi Oladoye commended Oba Folakanmi for what he called his passionate attention being given to transformation of the lake to a world attraction, saying assuredly that the efforts would yield fruits in the lifetime of the traditional ruler.
Having been familiar with development process of the site, Oladoye affirmed that Oba Folakanmi's efforts means he was tired of watching the site without further exploration for benefits of his town.
"Kabiyesi has proved that one should first make efforts to show seriousness which would later invite outsiders. I am very optimistic that this lake would become a huge money-spinning resort to the town and the state as a whole," he noted.
To the trio of a UK-based Asiwaju Ademola Adesingbin, Alhaji Lukman Badru and Barrister AbdulGaniyu Bello, a visit to the Iyake suspended lake is an obligation, which, according to them, they would perform as soon as time permits them.
A Canada-based publicist, marketing and management company proprietor, Mrs Bukky Ojo, is also over the moon at her recent discovery of the lake and already showing what is called a profound commitment to add value to the site.
The Ekiti-born, now adopted daughter of Oba Folakanmi's spirit seems to have connected with the historical spot with her expressive contributions which earned her respect of the royal family and applause of Ado Awaye youths.
"I am happy to reconnect with my root, and that is the truth of my interest in this place. I am also happy that kabiyesi and Olori have shown me love, which makes me a daughter of the soil. We cannot afford to keep Iyake without making a positive noise about it. God willing, the world would get to know that we have it here in Yorubaland," she said.
And come December, further efforts to draw global attention to the tourists destination is scheduled to hold with staging of what is tagged the Iyake festival, preparation of which is said to be currently underway. Committees, supervised by the Alado himself, it was learnt, are working round the clock to ensure a standard fiesta is delivered to the world.
Oba Folakanmi has shown optimism in this regard, saying, "We hope that the Iyake Festival, especially with the team we have in place, will challenge the government of Oyo State, the Federal Government and all the people that have the opportunity to invest that this place, if invested in, apart from generating fund for us, it will also improve our Internally Generated Revenue (IGR); it will improve our foreign exchange; it will solve the problem of unemployment; and the spiritual factor there will also be maximized."