Kabiyesi Oba Lamidi Olayiwola Atanda Adeyemi came into prominence sometimes in 1970. His ascension to the throne was not easy. It took up almost three of titanic struggle before his appointment became a reality due to the usual soaring political undertones in Yorubaland.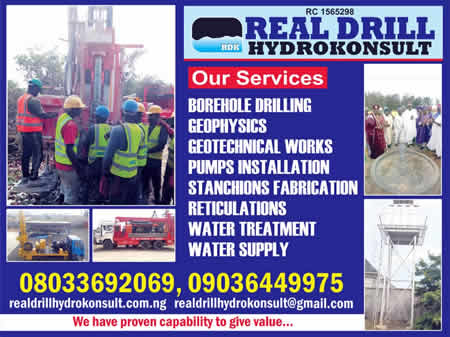 History, related by my late father, the legendary Kareem Olayiwola Bello (of blessed memory) revealed a list of names that played a pivotal role to the then Prince Adeyemi's nomination, selection, installation and coronation. On the list were Pa. Esuola Akano, who was the Bashorun of Oyo and leader of the Oyomesi. Pa Esuola insisted on Prince Adeyemi, not minding various vituperation, intimidation and, of course, serious allegation of having been induced monetarily. He declared to the contestants that Prince Adeyemi was the choice of Ifa oracle. Pa.Esuola was an integrity personified. May God rest his soul.
Chief Emmanuel Ashamu, who was the richest man in Oyo, was the financier who doled out currency because of his strong belief in Prince Adeyemi's sterling qualities which he usually exhibited (Iwo ore mi, toju iwa re). Chief Asamu sponsored his coronation. Unlike many of today's billionaires who acted with the dictates of material gains, Chief Ashamu was never one.
Another instrument was my gist partner, father figure and former Executive Governor of Oyo State, (Omo wa ni e je o se, omo Alhaja) Dr. Victor Omololu Olunloyo who was Commissioner of Chieftaincy Affairs in the then Western State. Aside being a lawyer, he is a 1st class graduate, highly educated, intelligent and the pride of Ibadan who followed the Oyo Chieftaincy Law stool to the letter.
Eventually, Major General Adeyinka Adebayo (Owambe Governor) Military Governor of Western State who was initially reluctant eventually succumbed and approved the appointment of Prince Adeyemi (Akobi Adediran, Oko Ibironke) as the 44th Alaafin of Oyo.
Nineteen years after, this writer gained admission into the St. Andrews College of Education, (SACOED) Oyo to study Political Science/English language, and his love for the Alaafin came to fore as he was given an assignment; The use of Monarchical Power (Alaafin Oba Adeyemi as a case study) was the topic which drew me to the palace near Akesan market in Oyo.
Kabiyesi was receptive, warm, friendly and gave quality time to discuss the subject matter. He also related many historical facts and his power to the whole Oyo Empire. To my utmost surprise and consternation, Baba took me to his library loaded with books .To my estimation, he was truly the power.  I was not surprised that I had the highest grade in the class tutored by Dr. Olatunji.
Alaafin Adeyemi's thirst for knowledge was high, and he was ever ready for my quests to ask for more. He also treated me to a plate of pounded yam and egusi soup. He made it a rule to give me money anytime I visited the palace. Ever since, I considered him an authority on Kingship matter, and his wanton display of blue blood/ royalty had no equal.
I also remember with nostalgia one afternoon in 1991 at Tola Stores, Agunpopo, Oyo, I dare the presence of gun carrier policemen who were out to avert the likelihood of breach of peace due to riot embarked upon by SACOED students. As fate would have it, I was among those arrested due to my involvement in the aluta movement. Baami Kabiyesi came to our rescue as the police authority granted us bail at Durbar Police Station. This among several others endeared him to me.
And ever since, my love for this enigma keeps increasing and this made me extended my chains of friends and closeness to full blooded Oyo Alaafin students in SACOED and outside my school. Among whom are Alhaji Muideen Azeez Irenitiwa, Mrs. Bolanle Adegbite, Egbon Barr. Babatunde Adeyemi ( Alaafin's 1st son), Barr.Bayo Azeez, Buoda Dr. Yunus Akintunde,Buoda Lanre Altima,Buoda Tunde Sulola,Late Baba mi, Alhaji Azeez Irenitiwa,Prince Hon. Akeem Adeyemi a.k.a Skimmeh,  Barr.Olawuwo, Engr. Tajudeen Olorunosebi and others.
I thank God that the seeds of friendship planted several years ago still keeps germinating. I must sincerely appreciate their impacts on my life as they have greatly contributed to my present status. Special salutations to my bosom, compassionate, and close benefactors of the Alapinni descendant in person of Engr. Alhaji Kazeem Kolawole Raji a k.a. Raji K.K and my in-law of no mean reputation, Arc.Alhaji Wasiu Adebisi.
I have traversed the North, South, East and West of Nigeria, I make bold to say that these crops of Oyo people are rare to find. They are caring, accommodating, trusted, kind, open, and ever compassionate. They also possess native intelligence and are truly Omoluabis .All these I also imbibe as my virtues.
I used to watch Kabiyesi's conduct, particularly at the meetings of Oyo State Traditional Council of Obas which he always chaired. His oratorical skills and presentation always attracted a standing ovation; he was firm and well respected by fellow Obas who regarded him as a leading star.
Our last meeting was at the official commissioning of a modern mosque built by Alhaji Rasheed Olawoore Omookuorun sometimes last year. I was invited to the occasion where Iku Baba Yeye took us down memory lane and concluded that Islam in Yorubaland was traced to Oyo town, a claim which was highly applauded.
In addition, Kabiyesi's penchant for good taste can be attested to by his dressings which had no match, it commands honour. prestige and  recognition to the stool. He was a fashionsita king. He did well, he acted well, he was the best. Let's, therefore, be fortified that Alaafin did not die; only Kabiyesi Oba Lamidi Adeyemi Olayiwola Atanda (III) passed away on April 22, 2022.
Let me round off with a Yoruba poetry;
"Oba Lamidi Adeyemi Olayiwola to wa'ye to r'aye se.
Akobi Adediran,Oko Ibironke
Oko Dudu Oko pupa,
Orun dede ma kanju . . .,
Bo ba d'ele ki o kile oo,
O tun darina ko,o tun doju Ala,
Gbogbo eyin omo Oyo,
E ku ilede eni nla to lo.
No doubt, his absence will be sorely felt!
Taiwo Bello Esq.
Taiwo Bello & Co.
(Legal Practitioners)