Though a slang in family of English Language, it is an enduring phrase used deliberately to influence human feelings and measure their reactions. 'Flying a kite' has grown to a political instrument to push ahead a political objective.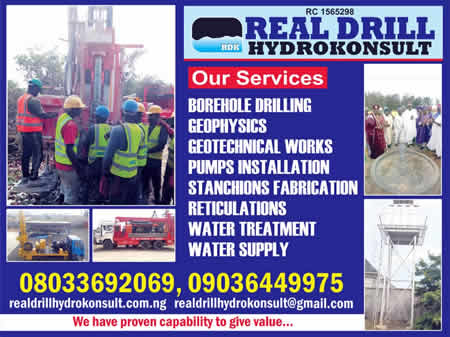 Last year, a few members of the All Progressives Congress (APC) in Ekiti State came up with an allegation that the then Secretary to the State Government, Mr Biodun Oyebanji, was being positioned by Governor Kayode Fayemi and his wife, Erelu Bisi Adeleye-Fayemi to win the party primary election to ultimately succeed Fayemi in October 2022. This rumour sneaked into the media space but it was denied. And it was buried. No ceremony. Today, Oyebanji is winner of the primary election supervised by Jigawa State Governor Abubakar Badaru and held last week. Oyebanji reportedly scored 101, 703 votes representing 95 percent of total votes in all 16 local government councils.
Shortly afterwards, name of Mrs Fayemi, as next Senator to represent Ekiti North District, also appeared above horizon. It's alleged again that arrangement to that effect had already been sealed in the Government House. But last Friday, January 28, 2022, the first lady broke her silence, declaring "I have no interest whatsoever in contesting a senatorial seat. I have never discussed this with anyone, and how this story keeps circulating is a mystery. Let me repeat I am not interested."
If you ask me, I will say, I am going to be the least person to give in to her denial, which is politically natural and even ethical. What is called speculation is not entirely viewpoint or thought held according to incomplete information. It could be a pointer to a road to a future. The vindicated APC members, who went to town with the tale that Fayemi had anointed Oyebanji for June 18 election, may have gathered the information from the source. Who says that story, just denied by the first lady, did not also wake up from the same room? That is why I maintain that I am not one of those who may have swallowed Mrs Fayemi's words and gone to bed.
The late Sir Olanihun Ajayi of Afenifere fame, wrote in his 'Nigeria: Political Power Imbalance' published in 2015, that "Sometimes, when one is engaged in a matter, one runs into a problem or hindrance which people today refer to as 'challenge; which really and truly means something different."
Well, time is watching; time is waiting to tell everyone that politics is about strategy and strategic thinking. Even aside politics, is it in our culture here to pick a microphone and amplify plan to build a house? How many Nigerians resident abroad inform friends and family members the exact hour they will depart Murtala Muhammed International Airport, Ikeja for their base? Do birds alert one another of hunter's shot in the bush? Mrs Fayemi is, on the strength of this ethos, in order to dismiss the rumour but emi o ko yen je.
However, whether I agree with her or disagree, does it make her no less qualified for a seat in the upper chamber in Abuja? Could anyone open the 1999 constitution of Nigeria as amended and point to any of 320 articles which forbids one Bisi Adeleye-Fayemi or her look-alike from seeking a seat in the Senate or the Presidency? How many sitting female senators are as cerebral and as bold and as prolific and as articulate as this woman who speaks with an alluring diction? Has anyone spared time to find out number of years she had served as a contributing editor who maintains a regular column in The News magazine in which she dissects issues and profers solutions to problems she highlights? Has anyone also thought of and investigated role she played during National Democratic Coalition (NADECO) age between 1994 and 1998 alongside her husband?
If Senator Oluremi Tinubu, for instance, could dream and be elected into the Senate and justify that seat with her proposals and contributions to debate on the floor, wife of other former governors, Erelu Fayemi inclusive, can also make it there. But my difference lies on this hide-and-seek stuff. It is too pedestrian to me; it's juvenile; it's boring. Predictable!